Good nutrition is important for all irrespective of the gender, but special attention should be given to growing teenagers. Nutrition surveys have shown that teenage girls and boys are more inclined on eating junk foods that has eventually led to increase in obesity in kids. Also due to the onset of puberty, the nutrient requirement of teenagers is higher. Mentioned below are the top ten food healthy food ideas for teens that are must have for teenagers.
Healthy Foods for Teens
1. Milk:
Milk has always been an essential source of nutrients for all, especially growing kids. Drinking a glass of milk ensures that the body is optimally hydrated. It also helps to restore the lost fluids in the body after any physical activity. If you have a fussy teenager who does not like this high nutrient drink, try mixing some flavors or give in the form of milkshakes.
2. Dry Fruits:
Fats in the junk food only leads to obesity and should be avoided by teenagers. However, there are some good fats that are needed in our body. These essential fats help in the growth of healthy brain cells and regulate body hormones. Dry fruits like almonds, hazelnuts, peanuts and cashews are very good source of 'good fats'. Eating dry fruits once daily is very healthy for teenagers and will also help to increase their memory power.
3. Yogurt:
Being a rich source of protein, yogurt has always been an essential part of healthy diet. Eating yogurt daily will help in stimulating the immune system. Besides, it is also very good for skin. You can also top yogurt with the choice of your teenager favorite fruit and turn it into delicious dessert.
  [ Read: Benefits Of Yogurt For Skin And Hair ]
4. Honey:
For years honey has been used as a cure for common ailments. Buckwheat honey soothes throat irritation, checks cough, reduces gastrointestinal disorders and ulcers. It has been shown to have anti-fungal and anti-bacterial properties. Therefore a daily dose of honey for teenager is a must.
[ Read: Benefits And Uses Of Honey ]
5. Brown Rice:
Whole grain carbs are a good source of energy and healthier than their white counterparts. They prevent arterial plaque from building up and keep a check on heart diseases. Brown rice belongs to this whole grain family and is a rich source of antioxidants. The fiber content in the rice checks bowel functions and keeps body clean.
6. Soya Bean:
Soya bean is a powerhouse of iron that is vital for production of red blood cells in body and aids mental and physical growth. Teenagers and more importantly girls need additional supply of iron during the puberty period. Soya bean can be mixed with cereals and oysters to enhance iron ratio.
7. Eggs:
Eggs are an important source of protein and nutrients that is essential for building of muscles, bones, cartilage, blood and skin. As protein is not stored in the body, it needs to be frequently replenished in the diet.
8. Avocado:
Avocados benefits both inside and out. They are rich in anti-oxidants that help in fighting cancer. Besides eating avocados daily will ensure that your teenager will flaunt healthy glowing skin.
[ Read: Benefits Of Avocado For Health ]
9. Fish:
Fish is a good source of omega 3-fatty acids that improves brain functionality and also even out mood swings. A dash of yellow mustard on your fish will give it an extra dose of essential vitamin and minerals besides making it even tastier.
10. Dark Chocolate:
This is one food item that teenagers will surely enjoy eating. Besides being yummy, chocolates are rich in antioxidants, minerals and vitamins. They are also natural antidepressants and lift the mood easily.
Eating healthy nutrient food can help stabilize body energy, sharpen the brain and also give a calming effect to their moods. A healthy diet for teens is essential to provide them with the required nutrients and right amount of calories. This will make them both, feel and look great. 
The following two tabs change content below.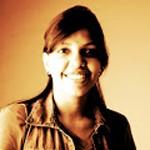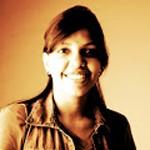 Latest posts by Shruti Goenka (see all)