Herbalife is a global company that essentially deals with products relating to nutrition, personal care and weight loss. These products are not only beneficial for providing excellent nutrition to children but also for enhancing the health of sport professionals and athletes. To have a healthy and disease-free life, everyone requires proper nutrition at all stages.
Herbalife nutrition products aim at fulfilling the complete nutritional needs of the body with the correct combination of all the vital nutrients required by it. Herbalife supplements and products are fantastic for lowering the GI levels. Details and facts about the ingredients, quantities and measurements, their purpose and uses are discussed below.
Herbalife Products Possess Integrated Nutrition:
Scientists and researchers have claimed that Herbalife has an integrated approach towards nutrition, which mirrors a complete diet consisting of all the major vitamins, poly-nutrients, and minerals in the form of food and supplements. Herbalife products like Formula1 nutritional shakes and multivites are based on integrated nutrition and consist of optimal vitamins, minerals and nutrients thus proving an ideal replacement of a healthy diet. These nutrient- laden products are excellent defenders of the body against chronic diseases and neurological disorders. These nutritional shakes are available in a variety of flavours like chocolate, strawberry, vanilla, tropical mixed fruit, wild berry to name a few. It is not only appealing; the flavour is authentic and possesses all the required qualities.
Establish RDA Levels:
RDA is the abbreviation for Recommended Dietary Allowance that is established to guide and plan nutritional programmes followed in school and also for feeding infants. Herbalife products adhere and establish this level in all their products to eliminate diseases arising due to deficiencies. Herbalife products like protein bars, Formula 1 nutritional shakes, mix cookies n cream, protein bar, chocolate coconut, Soupy mix creamy chicken, vanilla almond protein bar and others are well suited to the younger age groups due to the presence of recommended dietary allowance in their products.
[ Read: Nutritious Foods In The World ]
Herbalife Nutrition for the Brain:
Herbalife products possess certain macronutrients like the Vitamin B12 that are essential for the development and proper functioning of the brain. They also possess antioxidants that are plant-based. These properties of Herbalife creations enhance the memory and sharpness of the brain. The functioning of the brain is polished with the help of these products as they also contain phytonutrients and fish oils. As the nutrients are well balanced in these Herbalife products, the blood sugar levels are easily balanced and the consumer's mental performance gets enhanced. Products like proteins drink mix, multivitamin complex, Herbalifeline, and many other products fulfill the criteria of providing apt nutrients.
Herbalife Nutrition for the Skin:
Nutrition provided by Herbalife products and supplements are excellent for our skin as they help in the prevention of loss of protein and water content. Our skin needs a lot of nutrients to carry out various functions like providing protection. Herbalife products are available in the form of topical applications that help in reducing and eliminating pre-cancerous spots. This is also possible by taking Herbalife protein shakes and bars as they help in reducing and eliminating the fat deposits on the skin.
The products of Herbalife when used in the form of topical application, nourishes the skin more effectively than the multivitamin complex capsules taken orally. These applications possess the essential nutrients like beta-carotene, colourful antioxidants, vitamin A, omega fatty acids and certain essential oils that filter through the stratum corneum and reach out to the deep layers of the skin providing complete nourishment to the skin and prevent the formation of acnes and pimples.
The nutrition provided by Herbalife, in a nutshell, is well balanced. The product range under this brand is highly recommended by dieticians to enhance the health of not only adults but children as well. They are ideal supplements for healthy diets and often act as proper replacement of a complete meal. I would also say that nothing can replace a good simple meal, wholesome and full of nutrients; but if you cannot access that, and then get the next best option, Herbalife.
[ Read: Nutritious Foods For Children ]
The following two tabs change content below.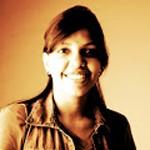 Latest posts by Shruti Goenka (see all)