Top 10 High Calorie Foods For Weight Gain
In this world that is obsessed with skinny figures, it is rare to come across people who want to put on weight. But of course there are some who are really skinny and would like to add some more weight so that they too can have a voluptuous body.
There are some high calorie foods to gain weight fast..Those are listed as follows.
Here are the top 10 healthy high calorie foods to gain weight:
1. Breakfast Cereals:
By eating 10 to 20 g more breakfast cereal than your normal portion you can put on weight faster. Most breakfast cereals pack a lot of calories and even if you over-indulge, you can burn off those extra calories during the day.
2. Pasta and Spaghetti:
This is a very popular dish and one that has a high calorie count. While a 2-ounce serving of pasta has just 75 calories, adding lots of cheese and meatballs can take the calories sky high. Just what you need to put on weight!
3. Peanut Butter:
Make sure you use the salted variety. Two tablespoons of peanut butter is packed with 192 calories. So not only should you spread it on your bread, but you should also make smoothies and milkshakes to get those calories!
[ Read: Weight gain ]
4. Chocolate Nut Spread:
Chocolate nut spreads, like Nutella, pack 541 calories in mere 100 g. If you are desperate to gain weight you can do so while enjoying the chocolaty goodness and the high calories of this spread every single day until you reach your desired weight.
5. Cheese:
While one serving of cheddar cheese has 69 calories, there are many other varieties of cheese that are available which have more calories. A great option is brie, not only is it fattening but simply sumptuous! Try brie with apples or spread it on toast or crackers, you are sure to love the twist in the flavour!
6. Salad Dressings:
Salad dressings are by far the best way to lace your salads, make them yummier and along the way put on some weight. There are a variety of creamy and mouth-watering salad dressings to improve the taste of salads and get those extra calories. A single tablespoon of salad dressing contains anywhere from 50 to 85 calories, depending on the type.
[ Read: How To Gain Weight ]
7. Butter:
A 5-gram serving of salted butter has 36 calories. So based on how much butter you slather on your toast, you can in fact increase or decrease the calories. You can even use butter to cook food and give your roast chicken a fabulous flavour.
8. Chocolate:
You can feast on candy bars and mini chocolates to get those curves you have always wanted. A cherry on the icing is that chocolate can be used in several dessert recipes to banish the monotony of just munching on it. This is one of the top high calorie foods to gain weight fast.
[ Read: Reasons For Sudden Weight Gain ]
9. Whole Wheat Bread:
Not only is whole wheat bread healthy, it also has high calorie content. One slice of brown bread has 69 calories. So there is no doubt that eating whole wheat bread will give you a lot of calories to gain weight and look and feel good.
10. Guacamole:
If you like Mexican food, then it's a good idea to include guacamole in your daily diet for weight gain. You will be surprised to know that you can put on a few pounds in just one week of consuming guacamole. If you eat 261 g of guacamole, you will be consuming 360 calories. Besides helping you gain weight, the avocado in your guacamole will help to make your skin and hair soft. So, you get added perks for munching on this delicious Mexican dish.
[ Read: Home Remedies For Weight Gain ]
These are the top 10 high calorie foods for weight gain. Hopefully within no time you will go from straight lines to sensual curves. Incorporate these foods in your daily diet and see the changes.

The following two tabs change content below.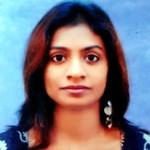 Latest posts by Maanasi Radhakrishnan (see all)