Highlighters And Blush: Introduction And Usage
Have you always dreamed of perfect flawless & bright skin like models? Their sharp features, luminous face. Unfortunately not everybody is blessed with bright glowing skin. Thankfully our cosmetics help to enhance best of our features! Today we are going to discuss two such cosmetics which single handily can make you stand out in the crowd. Yes I am talking about Face Highlighters and Blush.
Highlighter:
1st C is for highlighter: This area starts from above the brow, to the temple and extends to the cheek.
Highlighters are a cosmetic product which helps to correct the minor flaws in your skin & are used prominently for highlighting individual's best features. They add brightness to areas such as eyes, cheeks & make them enhance your face with bright natural glow. It gives a dimension to your face.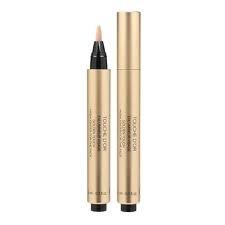 Highlighters are available in various forms such as powder, cream & liquid. You can also buy a shimmery highlighter for some special occasion. You can even use some blush or powders as highlighters if they goes well with your skin tone. Liquids are the best option for beginners as it is easy to blend, but powders and creams have more shades available. There are a variety of shades in highlighters from pearls, pinks and shimmery gold. The shade and formulation you choose depends on personal preference and skin tone.
Areas for applying highlighter :
Generally applied just above the blush on cheek bones or can be applied over blush to get a brighter looking cheeks or can also be mixed with blush to get a natural luminous cheeks.
Applied on outer corner of brow bone to highlight the entire eyes.
Applied along the bridge of the nose to highlight the nose. Also for Indian skin tones should be applied at corners of the nose & mouth to hide the dark spots & for flawless glowing skin.
Can also be used in under eye area to get brighter eyes. If you have heavy dark circles then can be applied slightly over concealer.
Make sure to apply the product with a light hand for everyday wear and heavily for events.
[ Read: Types Of Highlighters And Their Uses ]
How To Apply A Highlighter Perfectly?
Use a fluffy blush brush and swirl it in the highlighter.
Tap to remove excess.
Apply it in the area of the First C. (image below)
Note: If you are self-conscious that shimmery products may highlight your large pores, do not overdo with the highlighter makeup.
Blush:
2nd C is the blush: The area under you cheek bone.
Blushes are common in most makeup routines. They can add a healthy glow to your skin. Just a touch of blush without any other makeup can make you look fresh instantly. Cream blushes can give a more youthful dewy finish to skin.
How To Apply Blush Perfectly?
How to apply blush? Use a slanted blush brush and swirl it in the product.
Tap to remove excess.
Make sure to use a slightly dark shade of blush.
Apply it in the area of the second C (image below)
If you avoid blush because you think it gives you a clown look, it might be because you are overusing the product. Make sure to apply subtly to get the effect you are looking for.
You can look completely put-together and stunning in a matter of minutes with this quick technique of the Cs for highlighter and blush application.
This overall brightens the entire face giving a luminous glow. Thus, attain a beautiful glow and give yourself a lively look with highlighter and blush application.
Image Courtsey: Google

The following two tabs change content below.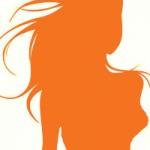 Latest posts by Shrilata Madeneni (see all)