Ho Ho Ho Merry Christmas Santa and Snow Flakes Nail Art Pictorial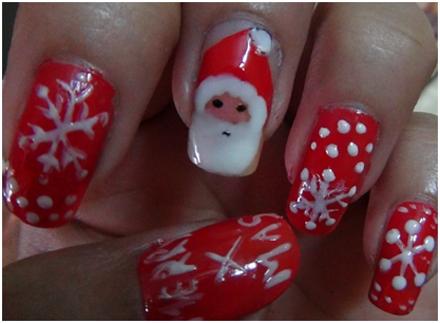 Steps: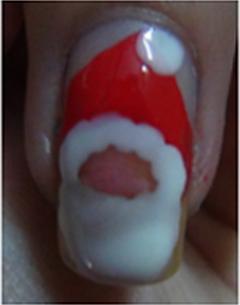 Use a nail art brush to draw a triangular cap, hair and beard, ensure there is a dollop of white for the cap top of Santa.
Let the other nails be in red, use a white over it to draw a nice snowflake. You can fill the nails with small dots surrounding the flakes and write anything you like on the remaining nail.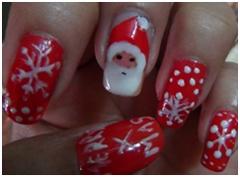 Always apply a final coat to complete this nail polish design and give it a nice glossy finish.
Like this post, then :
I love makeup,dance,dressing up,singing,writing ,acting (stage drama),eating and nail arts. I live life to the fullest and enjoy every moment as it comes.
Featured Products