Top 10 Effective Home Remedies For Food Poisoning
Who can resist the aroma wafting from those yummy looking hot and spicy samosas? Indian street food is legendary and nobody will blame you if you give in to your temptation and take a few bites. Except, maybe your stomach! You broke your rule about not eating street food while on a diet and now you're paying the price. Diarrhoea, vomiting, a tummy ache that won't go away, cramps that come and go as they please: food poisoning at its peak.
While getting yourself diagnosed by a physician in case your symptoms don't wear off within a few hours is the wise thing to do, you can try out some home remedies to give your insides some respite until you can't take it anymore. Here are my top 10 picks of home remedies for food poisoning and upset tummy:
Best Home Remedies For Food Poisoning
1. Ginger with Honey: 
Ginger is such an awesome root; it can cure almost any common ailment. Crush an inch-long piece and mix it with a spoonful of honey to soothe an ailing stomach and help alleviate those nasty cramps.
[ Read: Diet Tips Blood Pressure In Control ]
2. Lemon Water: 
With all the bacteria playing havoc with your digestive system, it's time to detox. Squeeze the juice of a lemon in a glass of water and drink as many such glasses in a day as you can to cleanse your tummy and soothe the inflammation as well.
3. Cold Milk:
There's nothing more calming to an angry stomach than a glass of chilled milk. Add a flavour of your choice if you wish. But plain, cold milk will certainly do a good job of giving you the strength you need to cope with the constant vomiting.
4. Bananas: 
The wonderful thing about bananas is that they can be used for both: diarrhoea as well as constipation. So, to keep yourself full, you can eat bananas safely. They'll give you strength and ensure that there's something nutritious in your tummy.
5. Tulsi with Elaichi: 
Tulsi is another wonder drug of sorts. From skin ailments to heartburn to digestion problems, tulsi can soothe it all. How? Simply chew a few leaves with a pod of elaichi and your stomach will begin to unknot itself from the cramps.
6. Methi and Dahi: 
This home remedy for food poisoning isn't really very palatable, but then most things that are good for your health aren't. Mix 1 teaspoon of methi seeds with 1 tablespoon of yogurt. Don't bother chewing; just gulp it down to avoid the bitterness of the seeds.
[ Read: Lose Weight With The Leptin Diet ]
7. Garlic: 
Along with adding that delightful, rich flavour to our food, garlic can also be an effective remedy for stomach problems. You can eat one clove of garlic or if you can stomach it (pun unintended), drink some garlic juice to help assuage stomach discomfort.
8. ACV: 
Looks like apple cider vinegar is one of the most effective remedies for almost any kind of ailment or condition! Take it in an equal proportion of water to make your distressed tummy feel better.
9. Jeera: 
Cumin seeds are said to have immense anti-bacterial properties. These work wonders in fighting the stomach bug. Just crush a spoonful of seeds and add it to a mild soup and consume it to feel better.
10. Apples: 
Remember how an apple a day keeps the doctor away? Well, it can certainly inhibit the growth of bacteria, so eat apples to give your stomach relief and to help fight against those nasty bacteria. This is one of the best food poisoning home remedies.
 [ Read: Diets That Actually Work ]
The most important thing to remember if you are suffering from diarrhoea is to keep yourself well-hydrated. An upset stomach can take a toll on the water content in your body and can render your stomach dry. Constant vomiting and loose motions can also drain your body of essential salts and minerals, which can lead to dehydration.
So, drink as much water and fluids as you can. If you feel like you cannot handle the condition using just these remedies, contact your doctor immediately. Do NOT use these remedies as an alternative to medical advice.

The following two tabs change content below.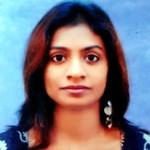 Latest posts by Maanasi Radhakrishnan (see all)