Are you obsessed with hair care? You detoxify your body on and off, but have you ever thought about hair detoxification? If yes, have you ever tried it at home to make it natural?
Most of the women, young or old, are obsessed with hair care. It is not difficult to attract women to hair care products that claim some of the most unattainable and unrealistic results for ideally beautiful hair. Some women are so obsessed that they keep on trying different hair care treatments every now and then for different hair problems.
However, these hair treatments, like coloring and rebounding, involve the use of harsh chemicals that affect the hair quality in the long run. Well, hair detox is the perfect solution for most hair problems.
So, would you like to know more? Keep reading.
What Is Natural Hair Detox?
The widespread pollutants in the air and chemicals in various styling treatments on hair lead to the build up of chemicals and toxins over the scalp skin (1). This further leads to stunted and damaged hair growth, accompanied by excessive hair fall. This is where hair detox comes to the rescue.
Many salons offer effective hair detox. However, these detox treatments may cost a lot. Hair detoxification at home is one of the most effective methods to cleanse the scalp in a natural yet effective manner.
There are many hair detox remedies that can be prepared and applied easily at home. The greatest benefit of doing hair detox at home is that these do not have any side effects. Some of these effective detox shampoo recipes are provided below. These homemade detoxification shampoos are effective in cleaning up the impurities that might be left behind while using the conventional shampoos.
1. Cucumber And Lemon Shampoothie:
Lemon and cucumber are a great combination. While citric acid present in lemon helps to effectively cleanse the scalp, cucumber provides a calming effect by neutralizing the reactions. This recipe works best on dry and itchy scalp.
To prepare, remove the skin of the cucumber and lemon. Cut them into small pieces. Add an essential oil of your choice and blend to get a runny liquid. If required, strain the liquid. Use like a shampoo followed by a cold rinse.
2. The All Natural pH-Balanced Shampoo:
This shampoo is quite effective in controlling the pH level of the hair. It provides all the benefits of coconut milk and Aloe Vera – moisturization, softness, clean scalp and lustrous locks.
To prepare, mix coconut milk with pure Aloe Vera gel and essential oil in a bowl. Whisk thoroughly for a complete blend. Pour this mixture into ice trays and put into the freezer. Use these cubes as shampoo for effective detoxification. If you get a waxy feel after use, follow it with a vinegar rinse.
3. Clay And Aloe Detox Hair Mask:
This remedy includes bentonite clay that sticks effectively and absorbs the toxins and impurities effectively. Use of Aloe Vera gel provides the required moisture.
To prepare, mix bentonite clay with Aloe Vera and apple cider vinegar and apply onto your hair. Let it stay for about thirty minutes. Conclude with a vinegar rinse after using this hair detox home remedy.
4. Coconut Milk Shampoo:
Use of coconut milk indicates a shower of nutrients and fats for effective hair growth.
To prepare, mix coconut milk, coconut oil soap, and 2 tsp sweet almond oil in a jar and shake well. Pour the liquid into a bottle and use as desired.
5. Sea Salt Clarifying Shampoo:
This detox shampoo facilitates a thorough cleansing of the hair. The mineral content of sea salt cleans the build-up of oil and dirt. It also exfoliates the scalp as well, thereby providing absolutely clean and voluminous hair.
To prepare, grind sea salt to a fine powder and mix it with coconut oil and any mild shampoo of your choice. Shake well and use as desired.
6. Baking Soda Shampoo:
Baking soda is an excellent detoxification agent. However, the use of this shampoo needs to be followed by the use of a deep conditioner.
To prepare, mix baking soda with warm water and use the mixture to clean your hair. Follow the cleaning process with deep conditioning with a homemade conditioner. Prepare one by mixing an egg with apple cider vinegar, lemon juice, avocado oil, sweet almond oil and essential oil in a blender.
7. Natural Clay Mud Mask:
This all natural clay mask is an effective detox agent that provides shiny and voluminous hair.
To prepare, mix apple cider vinegar with brewed and strained herbal tea. Begin by adding a tablespoon of clay. Whisk and keep adding till you get a smooth paste. Add essential oil of your choice. Apply on wet hair and leave for about 15-20 minutes followed with a cold rinse.
8. Shikakai:
This is another effective home remedy for hair detoxification. In addition to hair detox, this herb also retains the pH level of the hair. It makes the hair shinier and bouncier (3). It can be used either directly for hair wash or as a concluding rinse. However, for oily hair, a final rinse would do the job while normal to dry hair can obtain the results by using shikakai as a hair wash. You can also add a few drops of sesame or olive oil for damaged or very dry hair.
9. Lime/Lemon Clarifying Rinse:
Lemon is an effective cleaning agent. It pulls out the dirt and grime while purifying and rejuvenating the skin of the scalp.
To prepare, mix 2 tbsp of lime juice into a cup of water and add a few drops of lavender essential oil. Stir well. Massage gently in the scalp and allow it to sit for about 5 minutes. Conclude the process with a cold rinse. Apply once a week for effective results.
10. Head Massage:
This is also one of the most effective remedies for scalp detoxification. In addition to therapeutic and relaxing benefits, head massage also drains out the toxins accumulated on the scalp. Moreover, it removes dead skin cells, while unclogging the hair follicles to make room for effective hair growth.
So, wait no more and chose your remedy for hair detox today and enjoy showing off well-nourished, healthy, shiny and voluminous hair. These hair detox home remedies make use of ingredients already present in your home. So there are no worries of cost and added expenses. Let us know your results. Do comment in the box below.
The following two tabs change content below.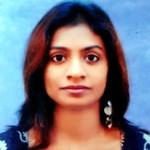 Latest posts by Maanasi Radhakrishnan (see all)