Head lice infestation can be one of the most annoying things to deal with, not only for the person whose head has been infested, but also for the people around. It is sneakily contagious and can cause a lot of distress, not to mention severe itching and burning.
The word lice takes me down memory lane. A good two decades ago, my mum would caution me to stay away from kids who had lice; they were 'dirty' according to her. Well a lice infestation does not mean someone is dirty! If you have kids, they are bound to come back from school with a few lice in their head that needs immediate attention!
If you have tried OTC chemical remedies and yet failed miserably to get rid of the stubborn pests from your hair, I've enlisted 10 home remedies for head lice that may help:
Best Home Remedies for Lice
1. Mayonnaise Mask: 
That's right – mayonnaise! Rub it generously on the affected scalp, cover it with a shower cap and leave it overnight. This will smother the lice and you can shampoo the next morning to get rid of the bodies. Remember to remove the nits that may remain, by hand.
2. Petroleum Jelly Mask: 
Similar to the mayo mask, rub generous amounts of petroleum jelly into the affected scalp and keep covered until the next morning. Use baby oil to remove the jelly along with the lice. Wash the hair well with shampoo to remove the jelly completely. Continue this treatment for as many nights as required.
3. Neem Oil: 
Adding neem oil to your regular shampoo is also known to kill head lice. So either mix the oil with your regular shampoo or use a shampoo that has neem oil as its primary ingredient to get rid of these irritating pests.
[ Read: Best Hair Straightening Brushes ]
4. ACV: 
Apple cider vinegar, when rubbed vigorously into the infested scalp, before and after showering, is said to be an effective home remedy for lice. Keep it on for a few minutes after rubbing and towel dry the hair to remove the lice from it.
5. Hair Straightener: 
Try using a hair straightener. This is also one of the best head lice home remedies. The heat from the plates will paralyse or kill the lice and they'll just fall off the hair. This is also effective in removing nits along with the lice.
[ Read: Best Philips Hair Dryers ]
6. Mixed Oils: 
Here's a recipe that will help you get rid of head lice.
¼ cup mustard oil
1/8 cup neem tel
5 drops tea tree oil
5 drops eucalyptus oil
5 drops rosemary oil
5 drops lavender oil
First, rinse the scalp with apple cider vinegar. Then, apply the above mentioned mixture to it, leave it overnight, and shampoo the next day.Repeat for 5 days to remove lice completely.
7. Garlic and Lemon: 
Make a paste of garlic cloves and lemon juice. Apply this on the infected scalp; leave it on for half an hour and shampoo to get rid of lice and the garlicky scent.
8. Mouthwash: 
Surprised? Well, it seems that your ever-faithful mouthwash, when warmed slightly and sprayed generously on the hair can help kill head lice. Cover the head with a shower cap and leave it overnight. Shampoo the hair next morning to wash away the lice.
9. Water and White Vinegar: 
Wondering what to do with that bottle of white vinegar that you bought on a whim? Use it along with water in a 1:1 ratio on a louse-infested scalp, rinse, and wash it to get rid of lice once and for all.
[ Read: Best Keya Seth Products ]
10. Oil Treatment: 
Combine half a cup of olive oil with 20 drops of any essential oil. Apply this oil mixture onto the infested scalp and leave it overnight. Shampoo the hair next morning to rid your head of the nasty creatures.
The only way to ensure that any of these home remedies for lice work effectively is to stick to them! Don't stop using even after the head is free from infestation. Also, ensure that all combs, shower caps, pillow cases, bed sheets, blankets, towels, etc., used are thoroughly sterilized in boiling water before you use them again. This will prevent the recurrence of infestation from any bugs or nits that might have stayed behind on them. Happy lice hunting!
If You Enjoyed This Post, Sign Up For Newsletter
(And get your daily dose of Beauty & Wellness tips straight to your inbox)
The following two tabs change content below.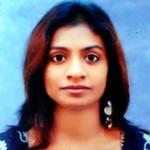 Latest posts by Maanasi Radhakrishnan (see all)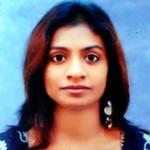 I have been an ardent book lover since childhood. I have always had a penchant to writing, and enjoy simplifying the most complex of ho-hum subjects and making them interesting reads!When not writing, I also enjoy travelling, and particularly wish to trot the globe someday!