Come summer, and we all want to bask on the beaches, go fishing, or simply freak out with friends. But unfortunately, most of us forget to protect our skin from the harsh rays of the sun. And the result is visible within a few days – a gorgeous tan! But what can you do if you no longer want to sport the tan?
Let us have a look at Top 30 Home Remedies For Tan Removal:
Many use chemical bleaching to get rid of that stubborn tan. But chemical laden cosmetics can worsen your skin condition in the long run. So, today we have brought for you the top 30 tan removal home remedies that are sure to help you get that nasty tan off.
1. Lemon Juice
We often use lemon juice to remove scars on the face. But, we can also use it to reduce tan without making the skin dry. So, to do this, slice up a lemon and rub it on the tanned areas. Leave it on for a few minutes before you hit the bath. Doing this regularly will help you get rid of tan successfully over a period of 2-4 months. Patience is the key for natural remedies.
2. Pack of Lemon Juice, Cucumber and Rose Water
If you feel the harshness of lemon juice on your skin, then use this homemade pack. To prepare this pack, mix together a tablespoon of lemon juice, cucumber extract and rose water in a bowl. Apply this concoction to the tanned areas generously. The lemon juice will work to remove the tan, while the cucumber juice and rose water will soothe your burnt and blemished skin.
3. Turmeric and Bengal Gram Flour Pack
If you are on the lookout for instant exfoliation and tan removal, then this pack is just the thing for you! Combine two tablespoons of Bengal gram flour with a pinch of turmeric. Add to this a tablespoon of rose water and milk. You can further increase the potency of this pack by adding a tablespoon of crushed and powdered orange peel.
Apply this pack on the cleansed areas and leave it on for a good 20 minutes. Once the pack is dry, moisten your skin with a few drops of water. Then gently remove the pack by scrubbing first in clockwise, and then anticlockwise direction, till your skin gets all the good effects of the pack. You may apply this pack every alternate day for best results.
4. Aloe-Red Lentil- Tomato Pack
Red lentil, commonly known as Masoor dal, is not just a north Indian delicacy, but also a potent tan removal ingredient. When this wonder dal is combined with aloe and tomato extract, a powerful tan removal pack is born!
To make this wonderful skin rejuvenator, soak a whole tablespoon of masoor dal and make a rough paste of it. Add equal quantities of tomato paste and aloe extract. Apply it on your face and let it stay for half an hour before you wash it off with cold water.
5. Honey and Papaya Pack
A few spoonfuls of papaya are all you need to ensure that your skin is bright and radiant. The enzymes in papaya have been put to use since time immemorial in skin whitening, renewal and exfoliating products. Honey makes the skin softer and supple. Together, they make an effective anti tan removal home remedy that is also cheap!
Mash half a cup of ripe papaya with a tablespoon of honey. Blend well and apply on your face. Leave the pack on for half an hour and wash off with cold or lukewarm water for best results.
6. Buttermilk and Oat Meal Pack
Yet another of my favorite recommendations, this is a pack that will not disappoint! Simply mix together 3 tbsp of buttermilk with 2 tbsp of oatmeal. Massage into affected areas in circular motions. The buttermilk will soothe the skin and heal the blisters while the oats will act as a natural exfoliator, revealing younger looking skin!
7. Yogurt- Tomato Pack
The citric properties of tomato act as natural tan remover. If you wish to reduce pigmentation and dark spots, then this pack is worth a try. The tomato extract works on spots and pigmentation. Working as a toner, it also opens up the pores on the skin and reduces oiliness naturally. Yoghurt too acts as a natural bleaching agent and helps combat sun tan naturally!
Mix together one tablespoon of each and apply the paste on your face. Let it dry for 30 minutes and cleanse with water. You may experience a slight tingling sensation, but be assured that the pack is beginning to work!
[ Read: Simple Tips To Remove Skin Pigmentation ]
8. Yogurt and Orange Juice to the Rescue
After a fun filled holiday at the beach, it can be disappointing to see all those sun tan lines. Fret no more. All you need is a tablespoon of orange juice and yoghurt to send the tan back from where it came! Apply the mixture and leave it for half an hour before you rinse with water.
9. Strawberry and Milk
This is one home remedy to remove tan that you will surely love. Crush 5 strawberries with two tbsp of fresh milk cream. Apply it on your face and heavily tanned areas. Leave the pack on for 30 minutes before you rinse it off. Resist the temptation to scoop this remedy into your mouth though!
10. Lemon Juice and Potato
Did you know that potatoes can make a great tan removal pack when combined with lemon juice? Loaded with fibers, vital vitamins and minerals, the juice of potato helps treat both blemishes and sun burn naturally.
Extract the juice of one medium sized potato, and mix together with a tablespoon of freshly extracted lemon juice. Apply this on your face like all other packs. Leave it on for half an hour before you wash it off with cold water and pat dry!
11. Sandalwood
A natural soother, sandalwood paste is what you need if you have returned from a trek with a bad sun tan. Simply apply the sandalwood paste daily before bedtime. You can either wash it off once it becomes dry or leave it on overnight for best results.
12. Coconut Water and Sandalwood Pack
Loaded with medicinal properties, sandalwood makes a cheap yet effective tan removal product when combined with the goodness of coconut water. Mix a tbsp of sandalwood powder with coconut water. You can add a few drops of almond extract too. Together they will not just rejuvenate and cleanse your skin, but also soothe your sunburns and remove tan naturally. Hence this is one of the best home remedies for removing tan.
13. Honey and Pineapple
Also known as the king of tropical fruits, pineapple is loved for its tangy yet fresh flavor. Its extract can help remove the dead cells from the heavily tanned areas. Also loaded with Vitamin C, the pineapple extract will reduce the aging of the skin. When mixed with honey, the efficacy of this fruit is quadrupled.
Mix the pineapple pulp with a tablespoon of honey. Liberally apply the mix on your face to remove the sun tan.
[ Read: How To Remove Tan From Hands ]
14. Milk and Turmeric
In a glass bowl, combine a pinch of turmeric powder and milk. Apply this solution on your face and let it dry. You can safely repeat this process daily until the tan is all gone! You will be pleasantly surprised at the softness of your skin.
15. Cabbage Leaves
Do not make faces at this remedy! Yes, these green leaves can work miracles when it comes to sun tan! Next time your tan does not fade off, place a few cold cabbage leaves on the affected areas. Repeat as often as you need.
16. Vicks Vapor Rub
As much as you may be tempted to scoff at us for suggesting this remedy, trust us when we say it works! Several people have benefitted from applying vicks vapor rub on sun burnt areas.
17. Green Gourd
Yet another veggie remedy, this one too has helped many in combating bad cases of sun tan. Massage the affected areas with the juice of green gourd 3 to 4 times a day. Though you may smell like your refrigerator, but you will be soon get rid of the tan for sure!
18. Plain Yogurt
Gently apply curd all over the sun burn affected areas before a shower. You can also apply some honey after leaving the yoghurt on for a while. The yoghurt acts as a powerful anti tanning agent while honey will leave your skin soft!
19. Ice Cubes
If your sun burns are severe, you may also rub in some ice cubes to reduce the burning and itchiness that often accompanies a bad case of sun tan. Alternatively, simply soak in a bath of cold water to alleviate the symptoms of sunburn.
20. Aloe with Multani Mitti
Fuller's earth, often referred as multani mitti colloquially, is all you need for a complete skin care. It cools and soothes acne to sun burns in a matter of a few days, and yes, it does not leave a hole in your pocket either!
21. Wheat Flour
If improving your skin tone along with fighting sun tan sounds like a bargain to you, then it is time you try wheat flour as your new skin care regimen. Make a thick paste of water and 2 tbsp of wheat flour. Apply it as a thick layer on your face. Leave it on for fifteen minutes. You will be amazed at the results – soft and glowing skin.
22. Fresh Cream and Saffron
An age old ingredient to treat the skin, Kesar, when mixed with fresh cream, can remove even the last blotches of sun tan in the most natural way.
Blend a few strands of high quality saffron with milk cream and apply the paste on your skin. Leave it on overnight. Not only does it help beat sun tan, but also fights acne and pimple. Now that is two birds with one stone, isn't it?
23. Lemon Juice and Cornmeal:
Cornmeal face packs are the talk of the town today, and why not! A natural exfoliator, cornmeal can make even the dullest skins look fresh and radiant. It does away with dead skin and removes excessive oil from, leaving behind skin that you will simply love!
Massage the cornmeal and lemon juice mixture into your skin in circular motions. Leave this scrub on for about 20 minutes before you cleanse your skin with cold water to treat sun tan.
24. Gram Flour:
This is yet another natural exfoliator that gently removes dead skin, revealing younger and brighter looking skin naturally. Make a paste of whole green gram dal after soaking it for a few hours. Apply this paste thrice a week to rid yourself of sun tan.
25. Almonds:
When used by itself, almond too can not just relieve you from the side effects of a sun tan like burning and sensation, but it can also fight sun tan and make your skin healthier from within.
26. Sour Curd:
Sour curd has great bleaching properties. Use it on tanned surfaces for about 15-20 minutes. Wash off. Do regularly to get rid of tan completely.
27. Aloe Vera:
Aloe Vera is a great cooling and refreshing agent. It has moisturizing properties as well. If you can get your hands on this magic plant from Mother Nature, then you can get rid of tanned skin in just about 2-3 months of regular use. Here is how you can extract it.
Slit the skin of the leaves length wise and take out the mucous with a spoon.
Beat with spoon till it becomes frothy.
Use this on tanned surface of skin from face to hands and shoulders.
And if you lack the patience to extract it, you can also use pure aloe vera gels from any good brands.
28. Tomato:
Tomato juice is known for its anti-puffiness and mild de-pigmentation properties. Squeeze out juice from it and apply onto face. Better still, use chilled refrigerator kept tomatoes. Let it remain for 15-20 minutes and then wash off. This will help you get rid of tan with regular use.
29. Potato:
Potato is also known for its mild bleaching and cleansing properties. Take a clean potato and grate it. Take the juice by squeezing it and use on the face with cotton balls. Doing this regularly will definitely get you rid of your tan.
30. Raw Papaya:
Raw papaya paste effectively removes tan. Use a mask of grated or paste of raw papaya on the skin for 15-20 minutes. Do this regularly to get the desired results.
Precautions:
Use sunscreens everyday with a Sun Protection Factor of at least 24 or above.
Carry an umbrella always or wear a hat to protect facial skin from darkening.
Every night, moisturize not just your face but also other parts of the body for cell repair action.
These are but a few of the many ingredients from your kitchen rack or refrigerator that make excellent tan removal concoctions. Try them to believe them. But remember, prevention is better than cure! If you are spending some time under the sun, do not forget to slather some sunscreen on your skin to prevent skin damage and sun tan!
[ Read: How To Protect Your Skin From Tanning ]
Beauty Experts Tips To Remove Tan:
Follow our expert guide to remove tan and look beautiful! Here are the amazing tips we received from beauty experts on conducting an expert roundup. Read through them to get the best insights.
1. Jane Cunningham:
1. The ideal situation is not to get sun damage in the first place by always using a high factor SPF for the face. New 'serum' type SPFs are ideal for this because they feel more like skin care than sun care, yet still give high protection. Cane & Austin and SkinCeuticals both have excellent versions of this. I always advise to also use it on hands. However, you do need to let your skin have some sun because your body needs the Vitamin D but never take sun between 11 and 4. It's generally advised to expose your forearms for twenty minutes every day for your essential Vitamin D shot.
2. In terms of using skin care to erase sun damage – that's a tall order. Some brands, such as Clinique, with their Even Better range, are helpful for mild brown spots and can, with long term use, diminish the marks. Hydroquinine creams prevent melanin production but should only be prescribed by a dermatologist – they can be very effective, as can Retinol products, such as Indeed Labs Retinol Reface Skin Resurfacer Cream. Retinol is having resurgence in popularity, because new formulations mean it isn't as harsh as it used to be and most skin types can tolerate it well.
3. The fastest way to be rid of brown spots on the face is with laser treatments, such as Fraxel, but don't undertake these lightly. Your skin will scab over to a certain extent leaving less pigmentation. You may need more than one treatment and the downside to lasers is that they are usually very expensive treatments to have.
Jane Cunningham: www.britishbeautyblogger.com
---
2. Leslie Baumann:
Avoiding the sun is the number-one way to prevent premature aging and skin cancer, so I recommend sunscreen for each and every one of my 16 unique Baumann Skin Types. I'm a big fan of self-tanner because it allows everyone to enjoy a healthy golden glow without exposing the skin to harmful UV rays. But the results of these products are highly dependent on one's application skills, so streaks, mistakes and mishaps are common.
1. I recently discovered a product called Bronze Buffer. These reusable sponges contain no added ingredients or chemicals, and they instantly remove unwanted self-tanner AFTER color develops. The key is to be super-gentle… It only takes a few light swipes to remove self-tanner around the knees, ankles and feet.
2. I've heard of a variety of at-home ways to remove self-tanner (including soaking in a tub before scrubbing), but none of them have ever worked for me. The best way to ensure a flawless faux glow is to take a few simple steps before tanning, and the most important is proper exfoliation. It's important to remove any buildup of dead skin cells before self-tanning, and you can use a loofah or scrub. But don't use anything that's oil-based because the oil can prevent self-tanner from absorbing into the skin.
3. Another trick that helps prevent uneven color is applying a lotion or cream to potential problem spots before tanning. A little lotion on the feet, knees and ankles helps dilute the tanner a bit, so the resulting color isn't so dark.
Leslie Baumann: www.skintypesolutions.com
---
3. Amber Katz:
1. Rub a lemon all over the spots, if you want to remove tan – works especially well on knees and elbows, where tanner builds up and is darker than on the rest of the body. These areas tend to be drier.
2. Take a body scrub and scrub it all over your body in the bathtub before running the water. A dry scrub will better buff your body and remove dead skin and tanning.
3. There are self-tanner removers available in the market. I like St. Tropez Tan Optimizer Remover.
Amber Katz: www.rouge18.com
---
4. Lara Eurdolian:

1. Apply Aloe Vera. It will soothe your tan and lighten it if applied daily (just stay out of the sun)
2. Lemon Juice – Remember when blondes used to out lemon juice in their hair to lighten it? Well the same rule goes for your skin too. The citric acid will help be rid your tan.
3. Wear SPF! You don't want to exacerbate the tan and protect your skin from the sun.
Lara Eurdolian: www.prettyconnected.com
---
5. Pradeep Sharma:
The sun tan or tanning is the process of discoloration of the skin. Sun tanning caused due to dangerous Ultraviolet rays of sun, these UV rays attack on our skin and damage the beauty of our skin. The skin color changes from its normal position to dark or black. Hence, you must take the necessary preventive measures to keep away from sun tan and skin discoloration.
Tanning darkens the skin and gives rise to problems like burning sensation, wrinkles, permanent damage, age spots, and other signs of premature ageing. The main cause of the sun tan is long exposure of the skin in sun. But due to the usage of some chemical products are leads to tanned skin. Here are a few useful tips to help you remove the sun tan quickly and effectively:
1. Exfoliate:
Exfoliating, which is one of the best way to keep your skin smooth, is equally effective in removing tan quickly. You must exfoliate every second day to get tan off your skin. It is better to use a cloth or loofah for removing the outermost layers of skin cells from the body. Exfoliating regular will also keep your skin feeling soft and supple.
2. Aloe Vera Gel:
Pluck a few aloe vera leaves and scrap out a little gel. Aloe vera gel works well on the tanned skin. Now, apply the aloe vera gel to the tanned skin before going to the bed. It lightens the tan and regular usage of this completely removes the tan.
3. Cucumber Juice and Lemon Juice:
Mix well both of the juices, apply it directly on face and hands; leave it for 20 minute. Later wash your face with cold water. Regular use of this home remedy will make your skin tan free, spot free and brighten too. Cucumber works magic as natural cleanser for all type of skin.
Pradeep Sharma: www.healthxwellness.com
---
6. Sara Patel:
1. First I always ask my blog readers (who approach me) to get a best product available in the market. If I have used the product and it works on me then I suggest the same and if I have not used the product I do some research of the ingredients of the cream and by reading some reviews and ask my reader to give the feedback of the product. 95% of the time I get a positive reply. And some time it happens that the product doesn't work.
2. To remove tan I prefer aloe vera gel as the best natural product. This gel is full of anti-oxidants and skin caring nutrients that will help them to erase tan quickly.
3. Using cucumber on skin is also a great remedy to lighten tan and can be also help people with sensitive skin.
4. Honey with drops of lemon juice is also very helpful in removing tan.(lemon drops should be avoided in case of sensitive skin type or sun burns).
---
7. Rebecca Gibson:
1. Take a milk bath!! Milk contains lactic acid which exfoliates the skin and the combination of warm water will also help to remove the dead (tanned) skin cells.
2. Go swimming! Salt water (if you are on holiday) or the chlorine at local pools actually fades your tan quicker. Perfect method if you want to fade your tan quickly!
3. If it's for your face- use a brightening or whitening skin serum such as the Olay White Radiance range- this will even out any tan or dark spots you may have.
Rebecca Gibson: www.buenobeauty.com
---
Hope you liked reading this post that offers you innumerable tips and ideas for a beautiful skin. Feel free to share your thoughts and questions with any of these experts. You would definitely get your answer!
Do you know of any other home remedies for tan removal? Share your tips with us.
Recommended Articles:
The following two tabs change content below.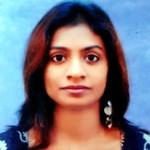 Latest posts by Maanasi Radhakrishnan (see all)