Hot stone massage therapy
In today's times, we suffer from numerous physical pains and disorders owing to our sedentary lifestyles which reflects on our external appearance too, like dead and tired skin or hair. Then we start hunting for various means to relieve our tired and stressed bodies, and feel relaxed and rejuvenated again. Luxurious skin products, even hair products and therapies become such a need!
Hot stone massage therapy is one such option.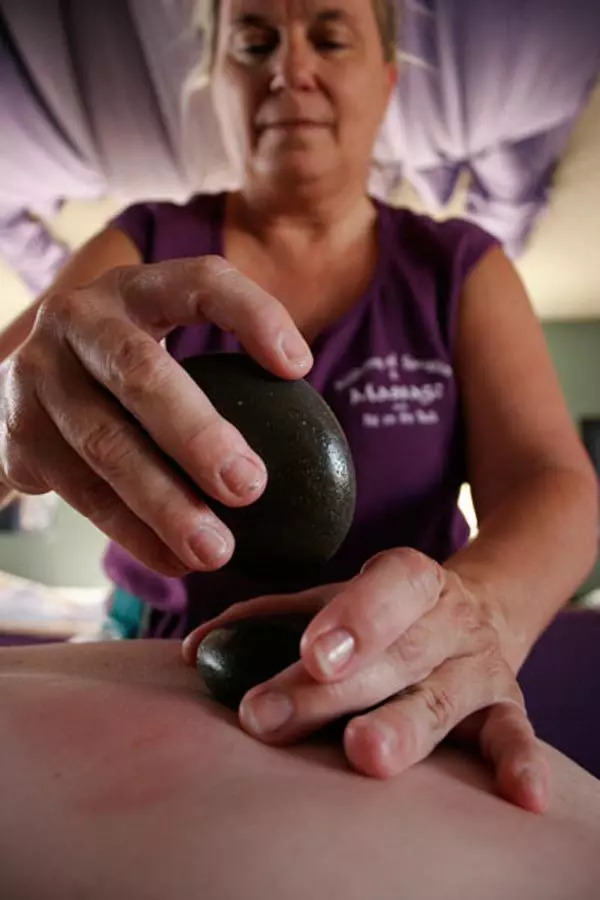 What is hot stone massage therapy?
Its a kind of massage in which smooth, flat, hot-water treated rocks/ stones are strategically placed on the body to relieve pain and stress. 
Which stones are used for hot stone massage therapy?
Usually Basalt stones are used. These are black in colour. 
Who can get hot stone massage therapy?
Persons suffering from muscular pain, joint pain, back pain, arthritis, stress and anxiety, etc can opt for this treatment. Basically, if you are suffering from a lifestyle disorder, you can opt for this therapy. 
Who should not opt for hot stone massage therapy?
If you suffer from heart disease, diabetes, fever, blood clots, high blood pressure, open wounds, nerve disorder, etc, or if you are pregnant, you should not opt for this treatment. Consulting with a Doctor before taking the treatment is advised. 
What are the advantages of hot stone massage therapy?
Hot stone massage therapy promoted deep muscle relaxation, alleviates stress, relieves pain, releases toxins from the body, improves blood circulation and calms the nerves. 
Where to get hot stone massage therapy done from?
This treatment can only be done at spas equipped with the necessary equipments, and trained Doctors and therapists. It should not be tried at home, as you run the risk of ending up with burns on the skin. 
What is the cost?
In a salon, the therapy may cost you between Rs. 1000 to 2000. 
Is it effective?
Yes, it is a very effective, safe and natural way of relieving aches and pains. 
What is the procedure?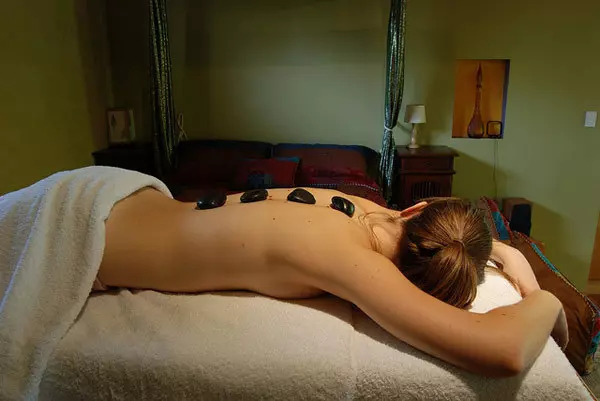 A typical hot stone massage therapy session will include the following:
First, you will need to take a warm shower to soothe the nerves and muscles.
Then, you will be taken to a therapy room, and will be made to lie down on the therapy table.
Your body will be lightly massaged with some warm oil by the therapist.
Next, some hot stones will be placed on appropriate places on your body. These stones are heated by placing them in hot water for some time (Temperature needs to be controlled. That's why you should NOT try this at home). The placement of stones will depend on the location and severity of pain.
The stones may not always be placed directly onto bare skin. It is better to have a thin cotton sheet between the skin and hot stone. You don't want to end up with a burn, and heat is also dispersed equally this way. Also, the therapist may keep moving the stones from one position to another frequently.
The stones will be left on the skin for some time (best decided by the therapist)
After removing the stones, the therapist will perform a deep-muscle massage for the painful muscles, to relieve the pain.
Next, you will need to take a warm shower.

 
Tips for getting a hot stone therapy done at a salon:
Always go only to a reputed salon, your safety is as important as the hygiene concerns.
Before getting into the therapy room/ shower cubicle, ensure that the room has been properly cleaned and sanitized. You don't want to get an infection from somebody who was in the room before you.
Always ask for fresh laundry. No compromises here.
If you feel that the hot-stones are too hot for your comfort, let the therapist know. The whole purpose of the session is relaxation, and very hot stones will only increase stress levels for you.
For your satisfaction, you may check the products (such as oils) that will be used on your body before-hand. You have the right to do this!
Ensure that your spa therapist has clean uniform and hands. Ask her to sanitize her hands before starting the session.
Like this post, then :
Hi this is Ritu, I love writing about make up and beauty apart from the regular features such as product reviews, product launch posts, make-up tutorials, etc. I also also like sharing some home-made remedies and tips through our Sunday Pamperings feature.