Who doesn't love dramatic eyes? But to get that perfect look, we have to go through the painstaking task of applying eye makeup – and no eye makeup is complete without the eyeshadow. Although applying eyeshadow can be tricky, worry not, since we have for you a step-by-step tutorial on how to apply the eyeshadow perfectly to achieve those mesmerizing eyes!
How to Apply Eyeshadow Perfectly?
Before going to know about step by step tutorial on applying eyeshadow, let's see the main requirements to apply eyeshadow.
Requirements to Apply Eyeshadow
1. Moisturizer
2. Eye cream
3. Eye primer
4. Eyeshadows
5. Eye makeup brushes
6. A kohl pencil
7. An eyeliner
8. A mascara
How To Put Eyeshadow – Step by Step Tutorial
Step 1
It's crucial to prep the area around the eyes properly before applying any makeup. Start by cleaning the area around the eyes. Follow it up with a moisturizer or an eye cream and massage it well. Next, prep the eye area with an eye primer so that the makeup stays put for a longer time and gives a seamless finish. You can also use a concealer that matches the skin tone around your eyes. Apply the concealer with a brush and seal it with a translucent or a transparent powder. This will make the eye area look even, make the skin crease-proof, and also conceal any discoloration of the skin.
[ Read: How to Choose the Right Concealer? ]
Step 2
Let's move on to the eye makeup. You should always analyze the shape of your eyes and accordingly decide on a makeup technique that will enhance them. The eye area consists of the eyelid, the crease, and the brow bone. It's also important that you know which shade or texture to use on each of these areas. Use textures like frost/shimmer/shine on the eyelid and brow bone, and matte finish textures on the crease.
Pro Tip – Use darker shades of eyeshadows to contour the eyes and use lighter shades to make the eyes pop.
Start by applying the color on the eyelid with a flat eyeshadow applicator brush using a sweeping or patting motion. Here, I've used a dull gold shade in frost texture, since I have very less lid space. This lighter shade will make my eyelid more prominent. Start the application from the center and then sweep it towards both inner and outer corners. Apply the color evenly on the lid and deposit more for intensity.
Step 3
Now, we concentrate on the crease area. Use a darker shade of eyeshadow to define the eye shape. To achieve this, go for shades like deep browns, black, deep gray, dark purple, etc. Start applying from the outer corner of the eye, making a 'V', and blend it halfway through the eyelid with a fluffy eyeshadow blending brush. Do this using the windshield wiper motion. Keep blending until the color starts to look softer. In order to highlight the brow bone, go for lighter shades in either frost or shiny textures.
Step 4
To make the eye makeup more dramatic, use a kohl pencil on the lower lash line. Smudge it with a smudger/pencil brush if you want a smokey effect.
Pro Tip – Using a white/beige colored eye pencil on the lower rims of the eyes is the best way to make them look bigger and fresher.
Step 5
Apply eyeliner to define the eyes. Start from the outer corner and gradually pull it inwards using small strokes. Wear the eyeliner as you like – you can keep it simple, or make it dramatic. And, when in doubt, just wing it out!
Step 6
Here's the Final Look:
Apply two to three coats of mascara to complete the eye makeup. To take it up a notch, you can also wear fake lashes and coat them with mascara.
Some Quick Tips to Apply Eyeshadow Perfectly:
Invest in a good base or primer as it will instantly boost your eye makeup and will make the eyeshadow stay put for a long time.
It's always good to finish your eye makeup first and then move on to your base makeup. That way, if there's an eyeshadow fallout under or around the eyes, you can quickly clean it up without spoiling your base makeup.
To define the crease area, use a pencil brush and then blend it with a fluffy brush.
Choose an eyeshadow formula that works best for you. They're available in either cream, powder, or pressed form. Cream eyeshadows can be used as a base for powder eyeshadows.
In case you have hooded or deep set eyes, try applying the eye makeup with your eyes open instead of closed, so that the crease color is actually visible.
If you have trouble drawing the 'V' on the outer corner of the eyes, then draw a '#' with an eye pencil and blend it immediately to avoid stark edges.
To avoid eyeshadow fall out, powder the area under your eyes with a transparent or translucent powder before beginning the eye makeup. Once you are done, just sweep the powder off.
How to Pick the Right Eyeshadow According to Eye Color?
Eyeshadow Colors for Black Eyes:
Bold colors will go best with black eyes. All vibrant & intense shades will look great. Usually dark blues, purples go very well as they add contrast & color to black eyes. Blue eyeshadows claim to look great and are said to be eye catchy.
Eyeshadow Shades for Blue Eyes:
Purples, Peaches, Taupes, Pinks & Greens will be a sure bet to pop up your blue eyes. Do not go for greenish blues or aqua as they grapple with your eye color.
Eyeshadow Shades for Green Eyes:
Deep violets, Burgundy Warm, Taupe's, Light Greens and Purples are good options for green eyes. Stay away from medium greens.
Eyeshadow Colors for Brown Eyes:
Feel free to experiment with any color. For a person having brown eyes is like the universal donor O+ve in blood groups. Any color will work out just fine! Enjoy this freedom and experiment away!
[ Read: Best Lakme Eyeshadows ]
Eyeshadow Colors for Neutral/Earthy Color Tones:
These shades are mentioned separately for they go with all eye colors and are safe. They look stunning day and night. You can never go wrong with neutral eyes and bold lips. But you need to be careful when choosing the right eyeshadow color for brown eyes, as these shades may look muddy on your eyes. Purple is a wonderful shade to use and so as teal, it offers a dramatic look. Never use blue color as it dulls the appearance.
Consider Skin Tone
Also, your skin complexion needs to be considered when choosing the eyeshadow color. If your skin tone is pale or light, you should choose a shade that is less intense than women with olive or darker skin complexion. Eyeshadow should always compliment your skin tone as well as eyes, but should not overpower them.
How to Prevent Eyeshadow Creasing?
Does your eye shadow crease after a few hours of application?
This happens for several reasons ranging from not priming your eye lids in the right way to not starting on a clean surface. Don't worry, just follow these Six Simple steps to stop eyeshadow from creasing:
Step 1: Clean the Base
Always remember to start off with a clean face and clean eye lids
Get up in the morning, cleanse your face first and then tone it.
Apply a moisturiser and a sunscreen not just only to your face but also on your eye lids.
This will prepare the skin for the makeup.
Step 2: Laying the Base
If your eye shadow creases then you definitely need to apply a primer on the eye lids for the makeup to stay in place
Next apply concealer with a concealer brush. Brush helps to apply the concealer precisely at selected spots ensuring that it stays on longer.
Next comes foundation. Apply foundation with a foundation brush or makeup sponge and blend in well to make it settle on to the skin.
Step 3: Know your Eye Shadow
If your eye shadow creases, then avoid cream eye shadows. Powder eye shadows are the right ones for you.
Cream eye shadows have the tendency to crease more, so it is advisable to tap powder over the cream.
Instead, you go for a cream to powder formula.
Step 4: The Application Trick
To stop eye shadow from creasing, use a brush applicator. It's bristles can hold more shadow and settles it better on the skin texture.
Avoid sponge applicators.
Tip: Dab on some translucent powder after shadow application. This will help soak up the little oil droplets that your skin generates.
Step 5: Know your Eye Liner:
Avoid gel based liners and kajal on the top lid.
Use a good quality felt tip liner on the top lid. They smudge very little.
You may also use water proof liquid liners on the top lid.
For lower rim you can use a good quality kajal or a liner pencil.
Tip: If you are using a liquid liner, it will no doubt smudge a little as the hours pass by. You may pat some translucent powder after the liquid liner application. This will help the liner stay in place for longer.
Step 6: Completion with Mascara and Curling
Water proof Mascara stays on longer.
Curling after Mascara application helps to stick the mascara even more firmly on the lashes.
Few More Tips to Stop Eyeshadow from Creasing
Do not use shimmery powders on the areas like creases and outer eye corners as they are more prone to creasing.
If concealer need to be kept cake-free, then eye creams are required. But when it comes to keep your eye shadow crease-free, you need to be away from the eye creams. They are not applicable for delicate skin on the eyelid as it causes the shadow to crease and pool.
Just follow these six simple steps and you don't have to worry about Eyeshadow Creasing anymore!
Long Lasting Makeup Tips and Tricks
1. Clean Face:
Oil and dirt build up can affect the longevity of makeup applied. Wash your face with a gentle face wash to avoid flaking or clumping of eye makeup. The added bonus your makeup lasts longer and looks fresher
2. Use Primer:
A primer is a cream which acts as a base for your eye makeup. The primer helps avoid smudges and creases. Your eyeliner will also last longer. Eyeshadow colors look more vibrant and solid. You can apply less and still get the true shade. The primer evens out the skin tone which helps in a uniform application.
Branded primers are easily available at beauty outlets like Sephora and MAC. You can try and prepare your own primer to best match your skin tone.
A basic primer can be made by mixing the foundation, moisturizer and a binding agent ( you can use a talc/face powder as a binding agent )
Choose a foundation which is a tone lighter than your natural skin tone. The lighter shade evens out your complexion for a matte professional look.
You can also use liquid concealers as a substitute for primers.
3. Invest in Good Quality Products:
Try, test and buy good quality products like waterproof eyeliners and crease-proof pencils and eyeshadows.
Use oil free foundation/ primers.
Choose powder eyeshadows which stay put. Cream eyeshadows tend to smudge off.
Opt for Waterproof Mascara as it won't smudge and spoil your look. Mascara opens up your eyes and is an instant glam up tool.
4. The Method:
Prepare your face by washing to remove any dirt / oil build up.
Apply an oil free foundation / primer all over your eyelid and allow it to set.
You can also fill in any thin patches on your eyebrows using a black liner.
Tap your brush to shake off any excess powder .Start by layering on your eyeshadow. Blend and contour as per the instructions.
You can also try layering powder shadow over cream shadow to extend the longevity of your makeup. Any oil build up will be soaked up by the powder shadow.
For a smoky look you can apply darker greys/blacks at the ends of your eyelids.
Sweep on the kajal /eyeliner and mascara. Never apply your liner and mascara before the eyeshadow.
You can finish the look by using a makeup setting spray for that professional look.
You can follow these simple instructions and look like a million bucks .Kiss your bare look goodbye and embrace your sophisticated last all night look.
As a parting shot,
Remember to do a patch test before applying makeup onto the eyes.
Ensure that the makeup has been checked by ophthalmologists. There will be a sign on the label.
Purge your makeup closet periodically and follow the makeup expiration guidelines.
Don't share eye makeup with anyone. This could lead to eye infections.
Opt for mineral / paraben free makeup.
For makeup removal, use a gentle remover.
Don't sleep without removing your eye makeup.
Wear your contact lenses prior to makeup application.
8 Different Ways To Use Eyeshadow
1. Eyeshadow for Under Eye Concealer:
If your dark circles can't be tamed with a normal concealer, you can give a try to matte orange powder or cream shadow underneath your eyes. It may sound a bit crazy, but once you're done with covering up those circles, apply a top layer of foundation to hide any traces of orange eyeshadow.
This one may seem like a no-brainer to you, but a good eyeshadow can also play the part of an eyeliner. For a stronger look, dip a fine pointed brush in a dark eyeshadow. Apply it close to the lash line, and make your line thick or thin as you like – feel free to get creative.
2. Eyeshadow for Brow Enhancer:
We all are not blessed with perfect brows, but with the influx of new products, it's really difficult to judge which product is the right one to use.
But there exists a very simple solution for this! Just a hint of well-placed eyeshadow can make a world of difference. It makes your eyes stand out even more, and gives a balanced look!
Just pick an eyeshadow that is slightly lighter than your natural brow. Fill in your arches, brush your brows and you should be good to go! Simple, isn't it?
3. Eyeshadow to Contour:
Before the actual contouring kit was introduced, everyone used eyeshadow for this (even today many makeup artists do it). Use a color two shades darker than your original skin tone, and blend away. The shade you choose completely depends on your skin tone and what you think looks good on you!
However, as a general rule, if you're someone who is warm-toned, you can go with an orange-brown. Or if you're cool-toned, then the purple-brown shade can give you a hot vampire look!
4. Bronzer:
Running out of your bronzer? Looking for a substitute? The solution is in your makeup bag – your eyeshadow! I do this all the time! Try not to use it too much, though. Just use a color only 1 or 2 shades darker than your original skin tone to avoid a washed out look.
Make sure to buy a new bronzer in a few days so that you don't end up finishing your eyeshadow!
5. Hair Color Touch-Up:
When you've got dark hair and you want to try unicorn hair color, but then, you are shying away from hair matrimony, a.k.a. color commitment. Drying your hair can be a stressful and emotional experience, but the innovative minds out there created a DIY natural dye that seems far too easy to be true! Using a cream eyeshadow is a super easy, inexpensive and temporary (most important!) way to give your hair a vibrant color.
You can also use an eyeshadow brush to apply the powder formula of your choice to your scalp, and brush it off with a firm bristle brush for your hairline.
6. Highlighter:
Highlighter is one of the weapons behind a woman's beauty. A touch of shimmer in the right places can give you an insta-contoured, glam look.
Guess what? Your eyeshadow can double as a highlighter. Take your broken shimmery eyeshadow, mix it with moisturizer, and there it is – you created an easy DIY highlighter!
7. Tattoo Concealer:
While your ink is totally cool, if it doesn't match the occasion and you want to cover it up in less time, we have a quick fix for you! Use an eyeshadow matching your skin tone and cover it up using foundation. It gives a smooth complexion and thereby acts as a concealer for your tattoo. It works best on small tattoos!
8. Lip Gloss:
You can make your own lip gloss using any eyeshadow. Simply mix a little shadow with Vaseline or a clear lip gloss and create a custom shade!
So, are you still plagued by the question of how to apply eyeshadow perfectly? I should hope not! Give this technique a try right away and let us know your experience in the comments section below.
Expert's Answers for Readers Questions
What color eyeshadow is to be used for blue eyes?
It is better to use neutral soft tones like coral and champagne for blue eyes. Avoid anything too dark like a black smokey.
What color eyeshadow is to be used for brown eyes?
Neutral shades like copper and bronze accentuate the brown color in your eyes. Try adding a bit of a dark shade in the crease to deepen the look and add intensity.
What color eyeshadow is to be used for hazel eyes?
Opt for the metallics, pastels and dusty pinks.
What are the best eyeshadows for mature eyes?
When dealing with mature eyes, it is best to use shades that make your eyes look brighter. Using too many dark colors will make you look tired. Opt for light shimmer shades.
Recommended Articles
The following two tabs change content below.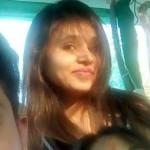 Latest posts by Jyotsana Rao (see all)