How To Apply Foundation Perfectly
Isn't is every girl's wish to have clear, flawless skin? Even if we are aren't lucky enough to have it our genes, there's nothing a little make up can't fix! The right foundation is all you need.
What Is Foundation?
Foundation is a magical skin colored makeup product which helps to even out the skin tone, covers blemishes and provides a flawless finish. It comes in various forms such as cream, liquid, mousse and powder based. What you need to know while buying a foundation is, your skin type and tone and go for the one which is suitable for both.
How To Choose The Right Foundation?
Choosing the appropriate shade of foundation for your skin type and skin tone is essential. So, always do a swatch test before you make a choice. Swatch at least 2-3 shades of foundation which are close to your skin tone and try them each, on one side of your face to see the difference. Another thing to consider while choosing the foundation is, to assess the undertone of your skin, whether its cool, neutral or warm. Keeping all these things in mind, you will surely get the perfect match for yourself.
How To Apply Foundation On Face?
You Will Need
A moisturizer
A primer
A concealer
A foundation
A compact powder
Brushes
Best Way To Apply Foundation – Step by Step Tutorial
Once you have found the right shade of foundation, it's all about the right application techniques of applying the product perfectly.
Step 1: Cleaning And Prepping Your Skin
It's best to start with cleaning and prepping your skin by using a cleanser/makeup remover to get rid of the impurities and any makeup residue. After cleansing your skin, moisturise it well to get a healthy look. It's always good to use your hands while massaging the moisturiser onto the skin as the product penetrates and works well.
Now it's time for the primer, as it would make your foundation last longer and as well as work as a base before the makeup. In case you have oily skin, you can opt for a primer plus mattifier(two in one) as that would help in mattify the skin to an extent. Start with a concealer. Apply it with an applicator brush on the areas where you think you need coverage such as under the eye, around the mouth or forehead. The concealer will immedieatly reduce the appearance of discoloration, cover up blemishes and make your face look even.
Pro Tip – There is no set of rules when it comes to makeup, you can use your concealer before the foundation or after; depending on the intensity of the coverage needed.
Step 2: Start Applying Foundation
It's now time for the foundation, choose an appropriate brush for the application, you can either opt for a flat/fluffy applicator brush or even a sponge. Start applying from the center of the face and blend it outwards, buff the foundation really well into the skin and blend it evenly all over the face. Don't forget the neck area as you don't want your face to look different than your neck.
Pro Tip – The best brush to apply the foundation is a duo fibre synthetic brush using circular motion as it helps to buff the product well into the skin.
Step 3: Apply Loose Powder
It's important to set your foundation with some powder. Choose either a loose/pressed powder that works well for you, and lightly brush it all over the face with a fluffy powder brush.
Pro tip- The application of powder varies for different skin types, if you have a dry skin, apply powder only where it is required such as the areas which tend to get shiny; for instance, under the eyes and the T zone. In case you have oily skin, majorly on the t- zone.
[ Read: Best Drugstore Foundations for Oily Skin ]
Final Look
Finally top up the foundation with a compact powder and light eye shadow, eye liner and a lipstick. And you're all set to head out!
[ Read: How To Apply Cream Foundation Perfectly? ]
Some More Foundation Application Tips and Tricks
You can also use your foundation as a highlighter to brighten the face by applying a lighter shade of foundation at the center of the face.
To ensure that the foundation doesn't crease into the fine lines on the face, apply less quantity of the foundation since more emollient only forms creases and blots the areas once you are done.
Apply the highlighter before your foundation. This will give an illusion of having a natural glow from within. Use the highlighter on the bridge of the nose, forehead and along the cheekbones for a natural lift.
To get a fresh, natural looking face, dampen the foundation brush with a hydrating mist and then apply the foundation with the same it. This will make your face appear supple.
Any more questions on how to use foundation? Leave us a comment and we'll get right to it!
Expert's Answers for Readers Questions
What is the best foundation for mature skin?
Estee Lauder Perfectionist Youth Infusing Foundation is one of the best foundations for mature skin as the lightweight serum-infused formula provides a brightened finish and diminishes fine lines.
How to blend foundation with fingers?
Always blend your foundation with your ring finger as it puts the least amount of pressure. If there is less pressure required when it comes to blending any product, load the product onto your ring finger and dab it on the desired area. Keep dabbing it for more coverage and quickly blend it using a stippling motion with your middle finger. Using fingers to apply foundation doesn't soak up the product as compared to a brush/sponge. This way, you save up on the product as well as get a natural blended finish.
How long does foundation last?
It all depends on the product/type of foundation you use. Any regular foundation usually lasts up to six to seven hours. Prefer buying long wearing foundation or pair your foundation with a primer. This helps to make your foundation last long.
How to remove foundation?
Take some cleanser/makeup remover on a cotton pad, dab it all over the face, and let it rest for 10-15 seconds. Then clean the face with another cotton pad. Also, use a makeup remover to remove any kind of makeup, including your foundation. For water-based cosmetic products, you can use your daily cleanser, and for oil-based products, you should use a specific makeup remover. If your foundation is waterproof, then use a makeup remover that is oil + water-based.
Which brush is best for foundation?
A stippling Duo Fibre/Synthetic Brush is great for the application of a foundation, as it helps to buff the product easily onto the skin and gives a professional well-blended effect. You can also use a flat foundation for easily application. Brush no.188/187 is a great option.
Recommended Articles

The following two tabs change content below.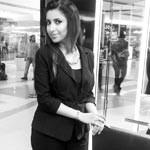 Latest posts by Afsha Rangila (see all)