How To Apply Lipstick Perfectly?
Many a times we think we are applying Lipstick the right way, surprisingly it's not true. When we apply it the wrong way, it leads to smudging, caking, leaving of a residue etc. Let us learn how to apply it correctly.
Remember, not applying a Lip balm or a Lip liner before applying lipstick is a crime to your lips because it leaves them dry and causes caking of your lipstick. 
Tips On How To Apply Lipstick Perfectly:
Understand your Lips: Understand which lipstick shades and brands suit your lips. Also consider your skin tone when selecting the lipstick colour.
1. Fair Skin: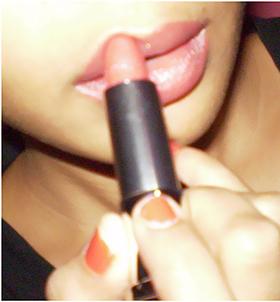 Go for those light nude, icy pink, pastels, light peach, fuchsia, bright red, orange red or coral. These shades will enhance your skin tone and you'll surely stand out among your friends. 
2. Moderate Skin: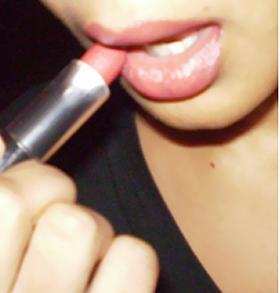 Go for lip shades like medium nude, brown, metallic nude, all metallic, pink, cool-tone reds and bright corals
3. Dark Skin: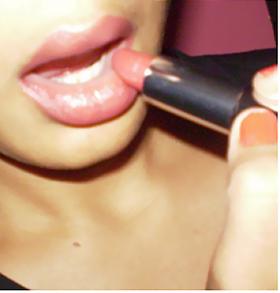 You should check out one of those bright colours like deeper brown, all metallic (bronze and gold mixes), pink, deeper peach tones, bright fuchsia, all reds (if your skin has a golden-yellow tone, try avoiding orange reds), deeper wine reds, deep eggplant and purple.
Apply a lip balm or a lip conditioner. Apply a lip liner if needed. This helps to create a foundation so that the lipstick can blend well and last longer. Also use a liner if you have thin lips as it will make the lips appear plumper.
Look at the images below and follow through the procedure. 
1. Start applying lipstick carefully from one corner to the other ensuring that you go along the outline of your lips.  Start with the Upper lip .
2. Use the same process on the Lower lip too .
3. Apply another Coat if desired but remember this can make the lips greasy. So only apply another coat if you feel the lipstick has not been applied properly. You can use a Lip gloss to add Shine/Gloss if required. 
[ Read: How To Make Lips Red ]
Steps to apply lipstick perfectly: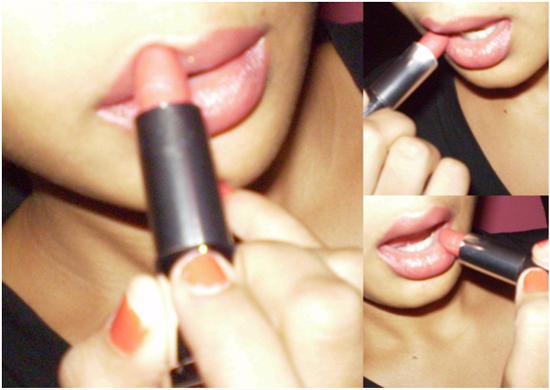 Before applying lipstick: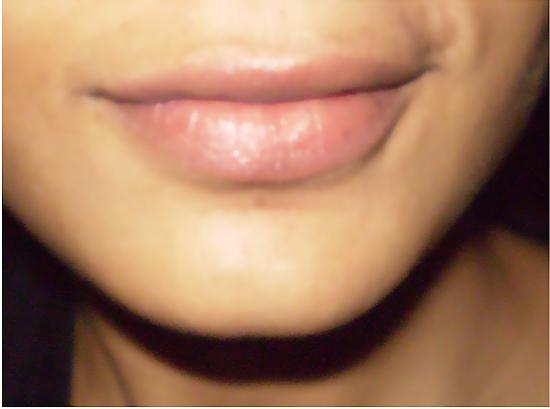 After applying lipstick perfectly: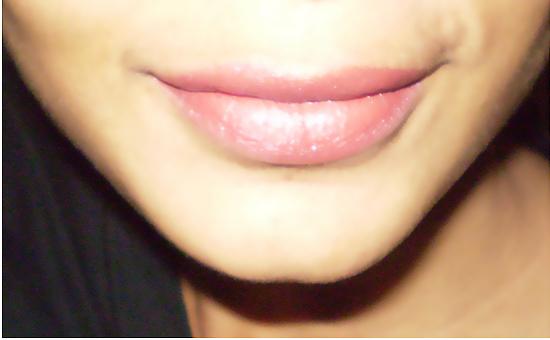 I hope this article helps you as to how to apply lipstick correctly. If you have any suggestions, please write to us in the comments box below.
Share on Facebook
Share on Pinterest