How To Decide If the Latest Makeup Trend Suits Your Skin Tone
We all try to follow the latest makeup trends and fashions without considering whether the trend would suit our skin tone and personality.For knowing which type of makeup or trend suits our tone, we may go in for a professional makeup artist and take their advice or we can spare sometime and test what type our skin tone is with these few steps and know which color is best for us.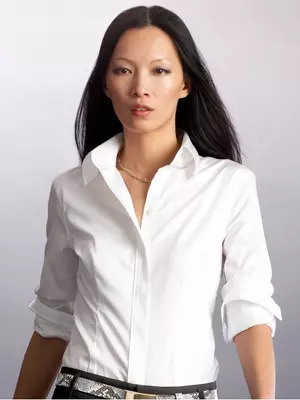 White Shirt Test:
Under natural light or incandescent light and not fluorescent or yellow light i.e not under normal tube light of our room , we need to look at ourselves in the mirror wearing a white shirt. Now we have to notice carefully whether our skin appears to be more of warm tones i.e is it reflecting yellow or red tones or more of cool tones like pink or blue tones. This is referred to be your under skin color i.e your undertone and while selecting concealers or foundations and makeup colors we need to keep this color tone in mind.
Decide skin color category:
There are basically four major types of skin color category viz. Fair, Medium, Olive and Dark. This depends largely on your ethnicity, your genes and the type of country you belong to and it's climate. You may not be absolutely falling in the range of a particular color category but you may fall in between the color category of two colors. If you can select the makeup palette nearest to that color , then your selection choice is right or at least near to perfect.
Pink:
If you are of western white skinned origin then your skin color category should be pink or a color near to that .This type of skin gets burned before getting tanned, and this type of skin has pink or porcelain undertones.
Yellow :
If you belong to the Caucasian groups of people then it's evident that you have beige or yellow undertones to your skin and Fair skinned Asian people also fall into this category. You should in this case, choose a color near to yellow or nearest tone to it.
Olive:
Generally the fair skinned African American , Mediterranean people , and Latino category of people should go for olive or medium olive color.
Brown (Dark):
If you belong to the African American or deep dark complexioned people then you should go for Brown or a color near to brown tone.
Selecting the right foundation:
It may seem a very difficult task to select the right color of foundation and may be most of you who have wheatish skin have landed looking quite pale with choosing a pink foundation trying to look fairer or the dark skin toned people in trying to look fair go in for colors which doesn't enhance their skin tone but infact makes their face color different from the rest of the body.
You need to test and try the foundation to check it's compatibility with your skin tone and your skin undertone .The correct place to test and try it is between your lower cheek and jaw bone. If you can't see it after it's blended then it's the right color for your skin. Foundations are mostly Blue-pink based or Yellow based.If you have a cool skin tone, then go in for Blue or pink based foundations.
Categorizing of the skin tones are explained above and if you follow them you'll see that the general Indian complexion no matter how fair you are, is not pink or blue based. It's between yellow and brown based.
Select a yellow based foundation if you have warm to wheatish tones.If your skin is Darker or you are an African American then you should choose a yellow based (darker) or beige (darker shade). Make sure that in trying to enhance your skin tone you don't look ashen or dead pale.Blend in with your chest and neck portion always to get the perfect match and also your hands , if the color of your hands and face differ.
Blush:
Blush enhances your cheeks and prominences your facial features.Choose a color subtle to your skin tone and don't apply too much to get apples on your cheeks 'cause then you may land up with streaky cheeks or a slapped cheek look.You surely don't want that .
Pale and fairer skinned people should go in for pinks or rose.
Yellow toned people should go in for beige or tawny .
Olive skinned people should go in for Bronze, Browns and copper.
Darker skinned people should choose from colors like Burnt-orange-bronze, Peach or plums.
Eyeliner:
If your eye colors are light then go in for browns, light blues instead of darker liners.
If your eye colors are black or darker then go for black to darker blue liners.
Eyeshadow:
Choose a color complimenting i.e contrasting to your eye color.
Lipstick Test:
First we should swipe the lipstick on a sheet of white tissue , to know it's dominant color.
Pale cool skin tones:
Lipsticks in warm pinks like bubblegum,Rose pink and reds or even purple , lilac are good.
Yellow or warm skin tones can wear all of the above shades including Peach , Plum, Mauve and Champagne.
Olive Skin tones:
They should lipsticks in shades like Beige , Browns, Reds, Corals, And light Pinks.
Brown and dark skin tones:
Colors like Red,Purples,Mauves,Nudes,Rose and Sheer Or pink Gloss looks great on these skin tones.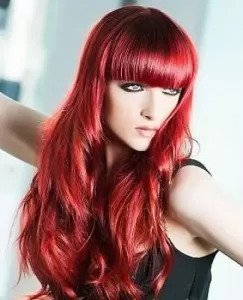 Hair color trend-Always follow one rule for hair color before going in for a drastic change of  hair color and style ,that whichever makeup suits your tone, that makeup should contrast with the color or highlights of your hair.
Like this post, then :
I love makeup,dance,dressing up,singing,writing ,acting (stage drama),eating and nail arts. I live life to the fullest and enjoy every moment as it comes.