How To Do A Donut Bun – Pictorial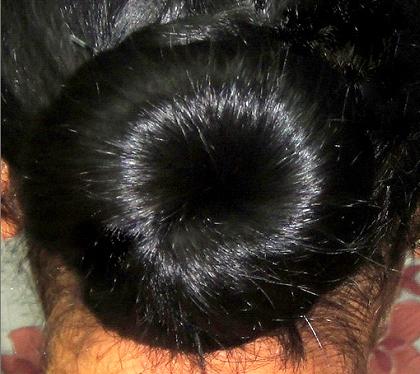 Donut bun is a simple to create updo for a stunning style. Few call it the air hostess bun as it's seen mostly on air hostesses. But this bun, when paired with any dress gives you a statement of  style that really screams out loud..
So, let's quickly see a pictorial on creating this hair bun. This pictorial is apt for ladies with medium to long hair without many layers. If you have many layers you can use the same technique but you might get a messy bun.
Here is a step by step procedure of how to do a donut hair bun
Hair donut:
Products Needed for donut bun hairstyles: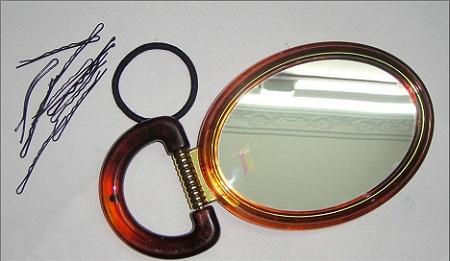 Thin elastic
Many bobby pins
Mirror to check the symmetry of the bun.
A hair clip will also be needed if you have long hair

 
How to:
Step 1: Brush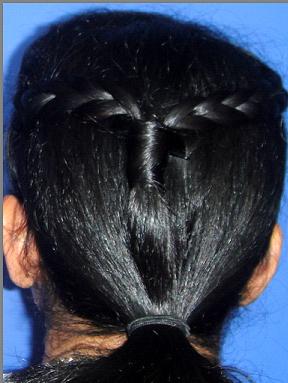 Brush your hair and tie it into a tight pony tail with the help of the elastic. If you have just one short layer, you can style it as shown below or in any way you like it. This ensures only the hair with even length is secured into a pony.
Step 2: Twist & Wrap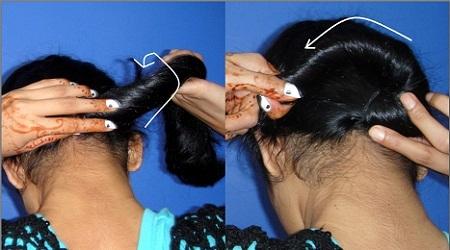 As shown in the picture, start twisting the pony tightly in one direction. As you twist continue to wrap the pony to form a loop.
Step 3: Loop and secure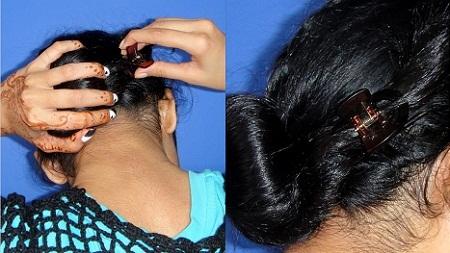 Once you form a loop hold it with your palm as shown and secure the remaining hair with a hair clip as shown.
Step 4: Bobby Pins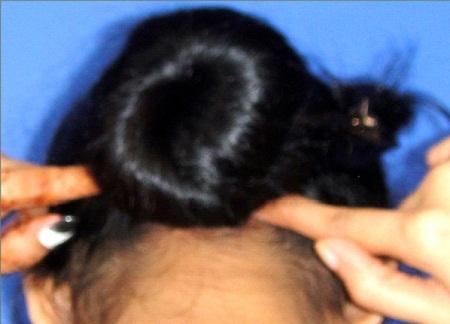 Add 1stset of bobby pins at places pointed, to give a hold to the bun.
Step 5: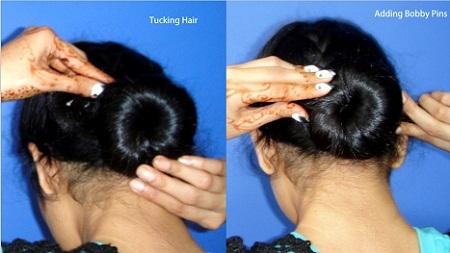 Now, you can remove the clip and wrap or tuck the remaining hair beneath this loop. Add as many bobby pins as needed. It took me around 7-8 bobby pins to get a secured bun.
Oh, don't forget this is the step where you should keep checking in the mirror to make sure your loop is symmetrical. If not adjust in the required direction and keep adding bobby pins
Step 6:
Now, just look at your hair and fix any fly-aways with styling products of your choice.
That's it! You are all done!
Styling Options for donut bun hairstyles:
You can follow the same procedure to get a donut bun at different positions on your head. Tie a high pony or a side pony, twist, wrap, bobby pins and you get a top bun ora side bun respectively.
High Bun: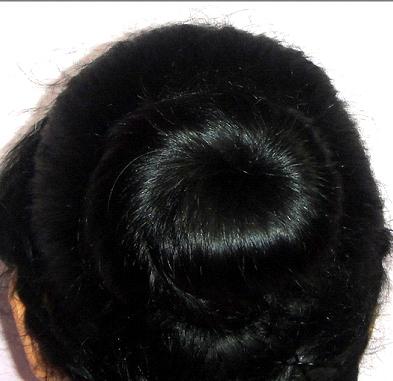 Side Bun: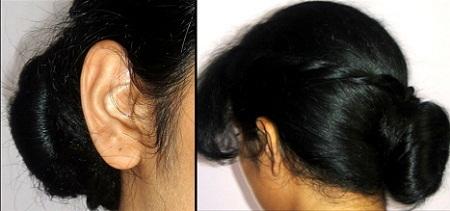 Hope you liked this hair-do. If you recreate the same the please do share the pictures with us.
Have a good day!!!
Share on Facebook
Share on Pinterest