We all desire for a clear and glowing skin. But with stressful jobs and busy lifestyles, we don't have enough time to take care of our skin. This negligence results in skin problems like acne, blemishes, dullness, dead skin patches, blackheads, whiteheads and more. We are left plagued by questions like how to get glowing skin or maybe how to make skin glow? Sometimes even how to get fair skin? How to become fair is certainly a question that has bothered us for long. For many believe that fair skin has a glow that no other skin tone can have! That isn't true at all. Having a darker complexion does not mean that you can't have glowing skin. It's time we bust these age-old myths. So here are some simple answers on how to get flawless glowing skin you have always wanted.
Know Your Skin Type:
Firstly you need to figure out which skin type is yours. There are some basic skin types:
Dry skin
Oily skin
Combination skin
Normal skin
Sensitive skin
Stepwise Procedure:
Here's an easy step by step procedure to test which skin type you have
Step 1:
Cleanse your face with a very mild cleanser and pat dry with a towel. Do not rub.
[ Read: Get Rid of Bumps on Face after Waxing ]
Step 2:
Leave the skin as it is without applying any creams or lotions.
Step 3:
After some time, take a paper napkin/tissue paper and press it at the t zone. The t zone is basically the forehead area and the nose area.
Step 4:
Now look at the tissue.
Here's a quick look at different skin types reactions after the test:
Oily:  Oil on the tissue and shiny face with large open pores. The solution for this skin type it to keep the oil production in control. Get detailed beauty tips for oily skin here.
Dry:  Pores are small and the skin feels stretchy and taut after soap application and there are signs of flaky skin and also dead skin. You need to take proper care of this skin type by keeping it moisturized at all times. Get detailed tips for dry skin here.
Combination: The T zone will be oily but the parts of the face like cheeks and other parts will be dry. This is the most common skin type. Here are a few face packs for combination skin.
[ Read: Get Rosy Cheeks Without Makeup ]
Normal: There will be no shine/oil and no flakiness as well. Skin will feel smooth and healthy. Congratulate yourself as you are very lucky. Here are a few face packs for normal skin.
Sensitive: If you are still unsure. Think whether you have ever faced irritations due to scented soaps or perfumed products? Do you feel your skin starts burning when exposed to heat? Or have witnessed that weather change cause's irritation? Well if the answers are yes you have got sensitive skin.
Identify the Cause of Your Skin Problem:
1. Glowing skin symbolizes clear and healthy skin so the main aim is to get clear skin which is healthy from within.
2. Do take out some time and relax to think whether you have been stressed lately? If so that may lead to skin problems and dullness. A healthy lifestyle with minimum stress is the key to stay fit. Also less stress means more healthy skin

3. Think whether you have been eating out too often? Or having oily, packaged or unhealthy foods too often? If the answer is yes then it's time you have some healthy food. Healthy food can reduce the chances of pimples and other irritations caused by unhealthy food intake.
4. Are you skipping your breakfast? Or having lunch at odd hours? Or not having lunch at all sometimes? If any of the answer is yes then you need to have food at regular intervals. If you think you won't be able to have lunch or breakfast keep some biscuits in your bag. After some time when you feel hungry pop one or two biscuits and drink a glass of water.
Don't go out empty stomach as it will harm your digestive system. The breakfast should be heavy for those who have to eat at odd hours due to job or any particular work.
5. Are you having problems with the digestive system? Is it bothering you very often? Having gas and indigestion at short intervals? Maybe your digestive system needs to be taken care of.
6. Are you constipated? This may also lead to skin problems too.
Home Remedies To Get Flawless Glowing Skin:
1. Use a mixture of tomato juice and lemon juice in equal quantity (1 tablespoon) and apply this mixture on the face. Leave it for 10 minutes and wash off. You may also add a teaspoon of honey to it.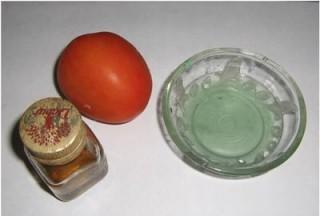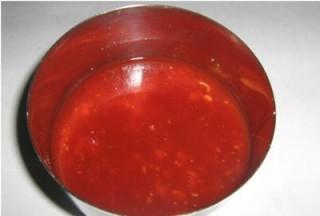 2. Take 2 tablespoons of coconut water and add 1 tablespoon of pineapple juice to it. Add some multani mitti (fuller's earth) and then mix. Apply this preparation on the face and scrub gently. Wash off with cold water. Here are some more face packs with multani mitti.
3. Take a teaspoon of curd and add 2 teaspoons of besan, a pinch of turmeric and 1 tablespoon of rose water. Apply this mixture on the face and leave it for 15 minutes to get fair skin. Here are some more besan face packs.
4. Take 2 tablespoons of coconut milk, add red sandalwood powder to it and mix. Use this all over the face or body to gently scrub. This helps to get fair skin.
5. Using alovera gel all over the face can get you a clear glowing skin. Here are some more aloevera face packs for glowing skin.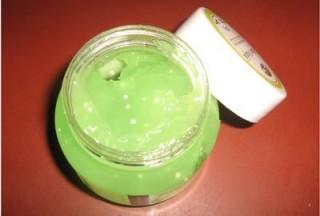 6. Make a mixture of 1 teaspoon vinegar with one teaspoon of rose water and apply on the skin. Leave it on for 10 minutes and wash off with normal water.
7. Use a mixture of raw milk, rosewater and sandalwood powder to get glowing skin.
8. Use fresh cream, few drops of olive oil and a pinch of turmeric powder to make a pack. Apply and leave it on the face for 15 minutes and then wash off. This is a great face pack for fair skin.

More Ways On How To Get Glowing And Flawless Skin:
A.  Follow CTM Routine:
1. Use a gentle cleanser, unless you have oily skin. Rinse off by water splashes and not by washcloth or rag as these might irritate it. Pat dry skin using hands and let it air dry.
2. Follow this with a toner. Toners hydrates the skin and makes it supple.
3. Then use a moisturizer suitable for your skin type. Use a light moisturizer in the day and use a creamy heavy one at night.
[ Read: Homemade Scrubs For Oily Skin ]
B. Acne Control:
4. If you have acne, consult a doctor and ask him to prescribe you with a specially formulated face wash with salicylic acid which is great for acne prone skin. It kills those nasty bacteria causing acne.
5. If you have zits, use a specially formulated spot action treatment. There are many available in the market that will help kill the bacteria in the zit and also reduce the redness.
6. For those who are very prone to oily skin and acne, keep a check on each item that touches your face. Use a clean washcloth/ towel and use your hands to pat dry rather than rub with cloths. Change the pillow covers at regular intervals as bacteria may grow there. The oils on our hands can cause breakouts so keep them out of your face.
7. The most important thing is to deal with pimples but do not pick on them. It may lead to permanent scarring which is worse.
8. Removing makeup at night is a must. Keep some makeup wipes near the bed table so when you feel very tired, you can at least grab a hold of a makeup wipe and clean the face. If you leave makeup on, it may create pimples and clog pores and make the situation worse.
C. Sun Care:
9. Use a sunscreen while stepping out in the sun. Use a good spf sunscreen to keep the skin safe from damages by sunlight. Here is a list of best sun care products.
10. Avoid being in the sun for long and even if you do make sure you reapply sunscreen after every few hours.
D. Diet Control:
11. Drink lots of water. At least drink 7 to 8 glasses each day. Keep a water bottle handy while you step out. Water makes your skin hydrated, giving you a glowing, fair skin.
12. Healthy foods can result in a glowing skin so eating right is very important.
13. Take a multivitamin tablet if you feel a lack of vitamins and minerals.
14. Skip on the salt. If you can't skip, at least try to consume less salt. Salt makes your face look bloated.
15. Eat fresh green vegetables with loads of fruits and nuts to make your skin fair & look healthy from within. Having vegetables and fruits enriched diet will surely make the skin glow. More foods for glowing skin here.
16. Take fruits rich in vitamin c/ take a vitamin c supplement as this is great for your fair skin and body. It helps heal pimples faster and also strengthens the nails.  More fruits for glowing skin here.
17. Omega 3 fatty acids are great for your skin. These are generally found in fishes; walnuts etc so try to keep them in your diet too.
18. Some may have a sweet tooth but it's not at all healthy. Try to keep your sugar intake within 50grams each day.

E. Exercise Daily:
19. Exercise daily/ do yoga or any exercise so that your body muscles are stretched and worked out. Working out cardio gives a glowing skin as it helps to stimulate blood flow all the while keeping you fit and healthy. Here are some yoga exercises for glowing skin.
20. Be happy and enjoy life as our mind has immense effect on our body and only if it is happy we shall see our skin fair & glowing.
Keep following these tips and you will get glowing fair skin within a few weeks. Be beautiful!
[ Read: Home Remedies For Clear And Spotless Skin ]
3 Best Tips For Glowing Skin From Beauty Experts
Do you wish to have a gorgeous and glowing skin? Feel the need of having and absolutely beautiful and supple skin? Then here are few tips from the famous beauty experts so you can follow them religiously to have the amazing looks!!!
1. Christine Aguilar:
Achieving beautiful glowing could be easier than you think; Apart from eating a proper diet and adopting a healthy lifestyle free of smoking and excessive alcohol consumption, you must use products with high quality. Lotions and creams effective conclusion is not easy, because most brands out there do not contain the right ingredients. Thus, this article will tell you the three essential ingredients that are proven to make life more beautiful and radiant skin.
It is important to avoid products of skin care that are made with ingredients / synthetic chemicals; most of the chemicals in these products are too harsh for the skin. So they dry the skin and cause irritation. Using natural products is the best way to achieve beautiful glowing skin because natural ingredients are gentler on the skin; therefore, unlike chemicals, they have no negative side effects.
Amazing three natural skin care ingredients for a healthy, youthful and beautiful skin
1. CoQ10 it is a powerful antioxidant that helps protect the skin against the damaging effects of free radicals; one of the most effective types of CoQ10 is HE10 Nano-h, which is in the form of nano-emulsion. It turned out to descend deep into the dermis to fight against free radicals and reverse the aging process.
Nano-h HEQ10 is also evidence that nourishes and rejuvenates the skin; and it will help you achieve beautiful glowing skin.
2. Functional keratin it is a collagen booster because it gives the human body makes collagen and elastin naturally. For starters, collagen and elastin are proteins that are responsible for keeping the skin young, beautiful and bright.
A special functional keratin extracted from the wool of sheep in New Zealand not only Boost collagen; it also promotes the regeneration of cells and the moisture retaining capacity of the skin. There is also evidence to fill wrinkles and refract light in a way that makes it more smooth and glowing skin.
3. Maracuja this natural vegetable oil is proven to regulate the production of sebum in the sebaceous glands; it accelerates the secretion of more oil in dry skin and limits the secretion in an oily complexion. It absorbs moisture from the environment and seals in the dermis; therefore, it moisturizes the skin to make it soft, smooth and radiant.
Now that you know the essential ingredients that will help you achieve beautiful glowing skin, it is time to look for a brand that contains them.
Christine Aguilar: www.shelookbook.com
---
2. Shahnaz Cola:

Drink plenty of water
Have a good day and night beauty routine that includes exfoliating twice a week and a mask twice a week
Include raw almonds into your diet it works wonders for the skin
Shahnaz Cola: www.shahnazlovesbeauty.com
---
3. Chicara:

1. Catch some Zzz's. There is a reason it's called beauty sleep!
2. Drink lots of water. If your body is dehydrated then your face will show it.
3. Make a mask at home. Just DIY it with 1 ripe banana, 1 tablespoon of honey and a few drops of lemon mashed together.
Chicara: www.lipglosskisses.com
---
4. Tracy Branfield:
1. Hydrate and nourish the skin from the inside out. 
We already know that we need to drink 6-8 glasses of water for better health, but it is crucial to drink enough, filtered water to flush out nasty toxins from the body and leave your skin looking clear and plump. Drink more cold-water, Eat more oily fish (salmon, mackerel and tuna), berries and green, leafy vegetables (spinach, broccoli) for an extra beauty boost.
2. Dry body brush: Supermodel Miranda Kerr swears by this technique for radiant skin. It is a great way to stimulate blood flow and lymph drainage, and detoxifies the skin. I do this before a warm shower: use a body brush in circular movements, starting at my ankles and working my way up my body, focusing specifically on stubborn areas such as thighs and buttocks.
3. Get moving! Exercise increases blood circulation, which carries vital, repairing nutrients to the skin cells. In my opinion, the amazing glow that you get after a workout is by far the best kind of radiance you can have. Take your exercise outdoors as fresh air oxygenates skin cells even more.
4. Exfoliate: Exfoliate your skin at least once a week to remove dead skin cells and reveal refreshed, glowing skin Make sure that you pick the best exfoliator for your skin type: oily-skinned ladies will benefit from a gentle scrub which unclogs pores, dry skin works well with chemical exfoliators containing fruit acids that target the deeper layers of the skin, while more sensitive skin types should opt for an enzyme exfoliator that won't aggravate skin.
Tracy Branfield: www.thefashionfox.co.za
---
5. Stephanie Mark:

1. At night, I love using SkinCeuticals Simply Clean gel cleanser with my Clarisonic—it really removes every last trace of make-up. I also love to follow that up with an application of Sunday Riley's Good Genes—nothing like an overnight exfoliant to wake up with a good glow, right?
2. Bliss' Triple Oxygen Instant Energizing Eye Masks de-puff my under eyes in all of two minutes—which is key when you're constantly between time zones or during Fashion Month when zero sleep is expected. Throw them in the fridge for extra credit.
3. Always have a pack of Burt's Bees White Tea Extract facial wipes with you when you're on the go—whether I'm on a long-haul flight or hitting the gym, they save my skin every time.
Stephanie Mark: www.thecoveteur.com
---
6. Jolene Hart:

1. Start the day with a glass of lemon water. It's a natural detox drink that cleanses your digestive tract, supports a healthy liver and radiant skin, reduces water retention and gives your body a powerful alkaline boost. Lemons are also a wonderful source of vitamin C, an important collagen-building nutrient.
2. Improve the way you break down and assimilate nutrients in your diet by tuning up your digestion— I recommend both probiotics and fermented foods (just a small amount in the diet every day) l like raw sauerkraut, miso, kefir and kimchi. When you digest better, your skin glows!
3. Fill your diet with foods that provide natural UV defense for your skin, in addition to wearing broad-spectrum sunscreen. Some of my favorite UV-protective summer foods are tomatoes, watermelon, green tea, cantaloupe and cherries
Jolene Hart: www.jolenehart.com
---
7. Chantelle Bester:
1. Use a face cloth/washcloth to remove your face cleanser and face masks. It gets rid of all product residues while gently exfoliating to brighten skin.
2. Apply organic Rose Hip oil to your skin at night – aside from being nourishing, it contains Vitamin A to reduce sun damage and scarring.
3. A home-made body scrub made with olive oil, fine salt, sugar and a couple of drops of essential oil is the easiest way to sort out dull skin on your body and leave your skin feeling super soft and moisturized. Don't use it on your face though, it's too rough.
Chantelle Bester: www.notanotherpoppie.com
---
8. Adrienne:

1. Let your skin breathe, try and go make-up less at least once a week.
2. Water – try to drink 8 glasses a day to keep skin clear and glowing.
3. Eat well and exercise – beauty starts from within, the better you feel, the better you will look.
Adrienne: www.thesundaygirl.com
---
9. Georgina:

1. Cleanse Tone and Moisturize: This helps the skin to stay clean and hydrated, as well as allowing it to breathe at night. Overtime you'll notice healthier, glowing skin.
2. Exfoliate once a week : This helps to renew skin cells and exfoliate dead ones away, it keeps the appearance of your face brighter and healthier. Just make sure it's the right one for your skin type!
3. Drink lots of water: There's only so much products can do, the rest is up to yourself and your diet. Be good to your body and it'll be good to you.
Georgina: www.shemightbeloved.com
Dont overdo anything. Relax well while you take each day as a new day in your life. Cheers and spread your Smiles!!!
Recommended Articles:
The following two tabs change content below.