Lips are always pictured to be a soft, smooth and pink opening at the mouth. But the truth remains that many of us have dark, pigmented, black lips as a result of our improper and unhealthy lifestyle and careless attitudes. By being a little health-conscious and through adopting a proper healthy way of life, this dream of having desirable, perfectly pink and luscious lips would be a reality in no time.
How to get pink lips? Dos and Don'ts for perfectly pink lips:
1. No Smoking:
Nicotine causes darkening and discoloration of lips, so it is best to quit smoking if you want pink and healthy lips.
2. No Coffee or tea:
Since components of caffeine are known to blacken the lips, one should avoid consuming tea and coffee.
3. Avoid Sun exposure:
Darkening of the lips may happen due to the presence of excess melanin pigment in the region. The sun is known to increase the synthesis of melanin in the body. Hence, it is ideal to protect oneself from these harmful  UV rays of the sun by using lip products, like lip balms and lip sticks which contain SPF or other sunscreens, to ensure pink and healthy lips.
4. Ensure using good cosmetics:
Using a lot of lipstick or other artificial cosmetics on the lips can be harmful. This is because of the presence of corrosive and unhealthy chemicals in them .Excessive and prolonged use of cosmetics, especially the ones which are cheap in quality, on the lips can cause pigmentation.
Cosmetics that have nutrients and natural extracts like jojoba, Shea butter, pomegranate seed oil etc in their composition should be selected compared to the pro-chemical ones. Lipsticks, lip gloss etc should be removed preferably with natural oils like coconut or almond oil. The expiry date of the cosmetic should be checked before applying the same on the lips as using an expired product can cause severe allergy. This is how to make lips pink with cosmetics.
5. Exfoliate the lips regularly:
Dead and dry skin build-up on the lips can make them look dull and dark. Exfoliating and scrubbing regularly with natural and organic products can remove these unwanted skin cells from the surface of the lips and make them look fresh and revitalized.
Dab your finger in water and then dip it in bowl of sugar. Use this to scrub your lips and then wipe away the sugar. Make sure you use a lip balm after. You can even use a soft bristle brush to remove dead skin from your lips.
[ Read: Burgandy Lipstick ]
6. Hydrate but do not suck or bite your lips:
To retain proper lip color, keeping the lips properly hydrated and moisturized is a must. One should drink a lot of water, especially during winter, to maintain the moisture levels of the lips, thereby preventing cracked and chapped lips. Intake of fruits with high water content is a must to have pink lips. Use of lip balms containing Shea butter, beeswax and other natural extracts is best to lock in the moisture of the lips, thereby keeping them nourished.
However, just to keep the lips wet, sucking the lips is unadvisable because it further dehydrates the lips in absence of proper care. Biting, like sucking, is also harmful as it damages the lips. Dryness and dehydration lead to blackening of the lips.
7. Maintain a Healthy Diet:
Following a dietary regime which promotes a rich amount of fruit and vegetable intake is very essential for having healthy lips. The vitamins like Vitamin C, naturally moisturizes the lips and reduces pigmentation. Hence, it is a must to have a vitamin-rich diet.
8. Avoid Chlorine contact:
Chlorinated water also causes pigmentation of the lips. Hence, it is better to avoid contact of the lips with chlorinated water.
[ Read: Best Budget Lipstick India ]
9. Genetic trait:
Some people are born with dark lips, which is a result of genetic factors. It is very difficult in such cases to lighten the colour of the lips naturally and surgery is the only resort to help attain pink lips.
10. Natural remedies:
How to get pink lips naturally? Apart from cosmetic, habitual and surgical methods, use of certain natural products, like lime juice, almond oil, glycerin, honey, rose petal extracts, cucumber juice, aloe vera etc , prove helpful in moisturizing and nourishing the lips to  give them the healthy, luscious and pink look. This is how to get natural pink lips.
[ Read: Covergirl Lipstick Colours ]
Hope you liked this article on amazing tips for pink lips. How do you care for your lips? Let us know below.
If You Enjoyed This Post, Sign Up For Newsletter
(And get your daily dose of Beauty & Wellness tips straight to your inbox)
The following two tabs change content below.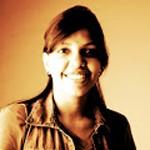 Latest posts by Shruti Goenka (see all)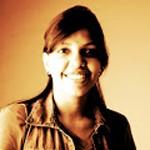 Hi I am very passionate about makeup, fashion and health related topics, I always had a soft corner for makeup and beauty. I believe makeup has the power to enhance features and can turn flaws into strengths. Makeup keeps me busy and yet it gives me the opportunity to follow my passion.