How To Get Rid Of Dandruff This Monsoon?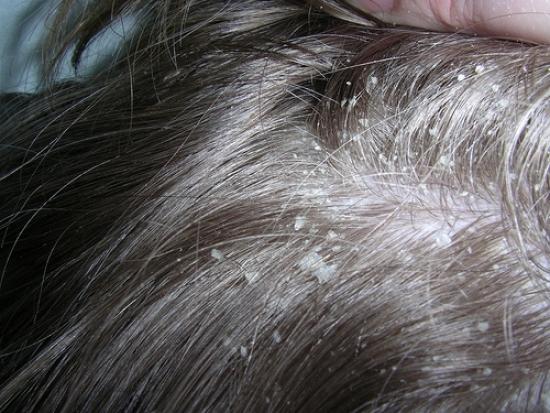 Our scalp tends to get sticky and sweaty in monsoons and thus it develops dandruff and other infections. Monsoon haircare routine should be done with proper care in order to get relief from dandruff, itchy scalp and other hair problems. Our hair actually acts strangely in monsoon. Our scalp tends to get sticky whereas the hair gets dry and experiences split end problems in monsoons. Follow the below simple ideas on how to avoid dandruff and say goodbye to the itchy scalp this monsoon.
Hair wash routine :
Make sure to wash your hair every other day or once in two days with a mild herbal shampoo followed by conditioning. This helps to get rid of excess scalp oiliness and also keeps hair dirt free. Always use cold water to rinse your hair and avoid using hair dryers and other heat equipments on hair. This dries out the scalp and causes flaky dandruff.
Aspirin Treatment :
Mixing powdered aspirin with your shampoo helps a lot in getting rid of dandruff. Simple crush 2-3 aspirin tablets and add it to your regular shampoo. Rinse your hair with this shampoo mixture to enjoy your dandruff free hair in monsoon
Weekend hot oil massage :
Even though our scalp gets sticky and itchy in monsoons, a good oil nourishing treatment is necessary to maintain the moisture and health of our hair roots and ends. This also helps in preventing rough dandruff and split ends. Mix equal amounts of castor oil, coconut oil and almond oil. Heat them and massage your scalp and hair strands with the oil mixture for 10-15 minutes. Wear a shower cap and leave on the oil to stay on your hair for 1 hour and rinse hair normally. If you follow this process every week, you cannot even a single dandruff in your scalp. What else? You're the owner of soft and supple hair too.
Hope these dandruff curing ideas are useful. Use these wisely and naturally cure your dandruff in this monsoon season. Do share with us your experiences! Happy monsoon!
Like this post, then :