How To Get Rid Of A Double Chin?
You might be overweight or notice wrinkles and lines on your face, and not be ok with it. A double chin is not only alarming, but also downright unacceptable. Whether it is faulty genes, too much weight, or signs of aging, a double chin can never be your best friend. It's embarrassing; it lowers your confidence and also causes a whole lot of problems. Besides, who wants to carry around extra pockets of fat?
But, worry you not! We have got you covered. We bring to you easy and not so easy solutions that you could try from the comforts of your home or head to the closest clinic around to execute. From knowing what a double chin is and its dangers, to a host of different remedies, you will find them all in this article.
All About Double Chin
What Is A Double Chin
What Causes A Double Chin
What Are The Health Risks Of Having A Double Chin
When Should You See A Doctor
What To Avoid When You Have A Double Chin
The Perception Of A Double Chin
How To Get Rid Of A Double Chin
Simple Lifestyle Alterations
Home Remedies
Exercises To Tone That Sagging Skin Under Your Chin
Maintaining The Right Body Posture
A Controlled Diet To Keep The Double Chin In Check
Non-Invasive Treatments
Invasive Treatments
Makeup & Beauty Treatments To Camouflage A Double Chin
Hairstyles That Will Help Hide The Double Chin
What Is A Double Chin?
At the outset, a double chin is a roll of fatty flesh that is usually found below a person's chin. It is also called a neck wattle and could happen because of a whole lot of fat and/or loose skin hanging out. Although a double chin is not necessarily a sign of aging, some people do experience it as they grow old. It is important to determine the cause of the double chin so that you can use the most effective treatment. You usually spot a double chin when you inspect your profile. It is also quite evident in photographs.
What Causes A Double Chin?
There can be many causes of a double chin. However, there are some that are extremely common and most likely factors that cause the skin under your chin to sag. They are as follows:
1. Genes
Some people inherit a double chin. The genes decide the shape of the face and the areas of fat deposits. Considering this, a double chin will be more noticeable on a round face.
Look around and examine the faces of your family members, close and far. If someone in your family has a double chin, it is likely that you will have a double chin as well. Your genes are responsible for your ability to store fat and retain water in the body. Both of these factors are key to determining the presence or absence of a double chin.
Interestingly, the diet of a family also plays an important role in the development of a double chin.
While it is not wholly true, many believe that if you develop a double chin owing to your genes, it might be hard to get rid of it. However, making simple lifestyle choices will allow you to lose the sagging skin and the fatty double chin.
2. Growing Old
As you grow old, your metabolism slows down. When that happens, you start losing muscle mass, your bones become weak, and the skin loses its elasticity. This leads to a double chin.
This is the most logical reason. Another major cause of a double chin is the deposition of fat as your skin loses its elasticity once you hit your middle age.
In such cases, muscle strengthening exercises work effectively in reducing double chins. When you exercise, the muscles in the face and the jaw are toned, and your double chin vanishes with time.
3. Being Overweight
When you are overweight, naturally, your body starts storing more fat than necessary. After filling up all the usual regions like the arms, stomach, and thighs, the fat finds its way to the chin, thereby causing a double chin.
A double chin is also caused when you rapidly lose weight after being fat. The skin in the chin and neck areas becomes very loose.
Those who are not fat but have a fatty diet can also develop a double chin if they do not exercise regularly.
If you have a double chin because of your weight, you must get rid of the fat deposits to get rid of the double chin.
What Are The Health Risks Of Having A Double Chin?
A double chin is usually considered a cosmetic problem, but although rare, in a few circumstances, a simple double chin can pose some serious health risks. While these health risks are not common, it is best to get yourself checked to eliminate the danger.
If you have a double chin, you are likely to have sleep apnea, wherein you stop breathing for brief periods during your sleep cycle. You must consult your doctor immediately if you notice this.
A double chin is also associated with the hyoid bone, which is a bone in the lower jaw that supports the tongue. When the bone is dislocated owing to an injury or a birth defect, it leads to everything ingested going through the windpipe instead of the food pipe. The consequences are quite serious, and you could even contract pneumonia if the problem is not detected in time.
When Should You See A Doctor?
If you notice the accumulation of fluids around the chin, it might need consideration. If the problem is as simple as fluid retention, you could ask your doctor to recommend a massotherapist. They will use the right massage techniques to unblock the fluid, and this will also help you gain a better posture and relax completely.
Of course, you must see a doctor immediately if you notice you have sleep apnea and problems with the hyoid bone owing to the double chin.
What To Avoid When You Have A Double Chin?
A double chin is frustrating to the point that you are willing to do just about anything to get rid of it. While there is a whole list of things you must do to get rid of your double chin, there is also a whole lot of stuff you must refrain from doing if you have a double chin. This includes food, clothing, and accessories. When you combine the dos with the don'ts to get rid of a problem, the results are always better!
1. Keep The Sugar Away
When you are trying to lose weight, you must always remember to take in fewer calories than you burn. Of course, the principles for burning face fat are different, but the food ban can be similar. Desserts, especially cookies, cakes, and pastries, are high in sugar, and calories. They must be avoided, else they will contribute to that fat chin.
If you are a sweet tooth, and can't help but crave for sugar, bite on an apple instead. Train yourself to reach for fruits instead of those scrumptious, yet unhealthy desserts.
2. A Ban On Junk Food And Fatty Meats
Not all meats are fatty, but the ones available at fast food joints are certainly terrible for you. The meats in burgers are loaded with fat, and you are bound to add to your pounds if you eat too much. Fast food is also high in sodium, which you definitely want to let go of if you are looking to reduce the fat on your face. Opt for lean meats and switch to light food like salads if you want to shed some pounds.
3. Omit The Salt
Food that is rich in sodium is bound to make you gain weight. Salts are particularly harmful and pose a major hindrance, especially if you want to get rid of the double chin.
Salt is a major cause for water retention (you gain water weight, and it tends to show on your face), and it also causes dehydration. This is said to increase the emphasis on your double chin. Remember to have sodium in the required quantity, else you will have to deal with a new range of problems.
4. Say Bye To Sodas And Soft Drinks
Sodas and soft drinks are loaded with sugar. They are extremely bad for health. Sodas have as much as 50 grams of sugar in a 12-ounce can. This is more than three big spoons of sugar per can. So much sugar is sure to add a whole lot of calories to your daily intake.
Sodas and soft drinks also make it so much harder to do cardio. Cardiovascular exercises are essential, especially if you want to lose weight. It is so easy to get addicted to sugar, but you have no idea how much weight it can add to your face.
Avoid indulging in sodas and soft drinks. Switch to water – it is always the better option.
5. Shut All Doors For Processed Foods
Processed foods contain trans fat and saturated fat. They get stored both in the face and the body, and you need to work very hard to get rid of this fat. Your body, by nature, burns the unsaturated fats first.
It is important that you carefully look at the labels on the food you buy from the supermarket. Avoid those that have a high saturated fat content. Processed foods usually contain lots of sodium, corn syrup, etc. and are not good for you.
Always remember, the more ingredients a product has, the more processed it is.
6. Choose The Right Neck Piece
It is natural to use accessories, irrespective of your weight. But if you have a double chin, you must avoid wearing a choker at all costs. Wear long chains instead. But if short necklaces are your thing, wear something that sits at the base of your throat.
7. Watch The Necklines
When you have a double chin, you have to keep in mind how you dress up. Turtlenecks are an absolute no-no. They will tend to draw a whole lot of attention to your double chin. Always remember to wear broad or plunging necklines. This will work best with your double chin.
The Perception Of A Double Chin
Our primary issue with a double chin is that it looks quite ugly, and it also upsets the person who has it. To some people, it might be an indication that they are not fit. A double chin might also make them feel unattractive, overweight, and old. This then tends to affect the person's self-esteem. People stop socializing with time when their confidence takes a hit.
How To Get Rid Of A Double Chin?
Well, don't get disheartened just yet. There are many solutions that will help you get rid of that nasty double chin. Be it simple alterations in your lifestyle, a few exercises, or more serious cosmetic procedures, the options are endless. All you need to do is keep that faith and have patience and perseverance to see yourself through the mission of getting rid of that double chin. It might seem hard, but it really isn't. So without further ado, let us get right into the solutions.
Simple Lifestyle Alterations
Let us begin with what we can change first. A few things that we do every day might not be wrong, but we can certainly do them better so that they work in our favor. Little things go a long way when we are in pursuit of something as challenging as getting rid of fat on the face.
1. Eat An Early Breakfast
Did you know that your body only starts its metabolism once you start eating? This is the reason that it is so important to have breakfast, and an early one at that. It is only once you eat that your body gets a signal to turn fat into energy. Also, inculcating breakfast into your schedule is a good start to your day.
Statistics prove that those who have breakfast in the morning are likely to have their meals planned out even later in the day. Therefore, they make healthier food choices, and most likely, keep fast food at bay.
Also, when you have breakfast in the morning, you don't get too hungry later in the day. Hence, you tend to eat measured meals (you don't overeat). Try to incorporate eggs and veggies in your breakfast menu. They will give you a boost of proteins and nutrients that will help you fight that double chin.
2. Load Up On Water
To lose the fat on your face and especially on your chin, you need to hydrate yourself thoroughly. Just keep a bottle of water with you all the time, and keep sipping on it every time you feel hungry or thirsty. More often than not, our bodies misinterpret our need for water as need for food. So, when you drink water when your brain signals hunger, you will not only eliminate the desire to eat by a good margin, but also you will also consume lesser calories than you otherwise will by eating. You will automatically eat less and stay within the limits of your calorie goals.
3. Healthy Snacking Between Meals
When you snack between meals, i.e., healthy snacking, you encourage your body to continue metabolizing the food, converting it into energy, and in turn burning the fat under your chin. Fruits and vegetables are great snacking options. Remember to consume less than 200 calories when you snack.
4. Sleep On A Thin Pillow
High pillows are totally not recommended. They not only induce snoring, but they also stretch the skin under the face and cause a double chin if you don't have one already. Use a thin pillow instead. It is sure to give you a comfortable sleep.
Home Remedies
Feel better already? I told you it wasn't so hard. These home remedies are doubly assuring. They entail the use of simple, easily available ingredients that you can use topically to get rid of a double chin. As you go further, you will notice that there are simple beverages for daily consumption that are super tasty too. Using these remedies with exercises and lifestyle changes should totally do the job.
1. Massage With Wheat Germ Oil
You Will Need
A few drops of wheat germ oil
What You Have To Do
Dip your fingers in the oil and apply it on your chin and neck.
1. Massage in an upward motion for 10 to 15 minutes.
2. Leave the oil on overnight.
How Often You Need To Do This
Repeat this every day before going to bed.
Why This Works
Wheat germ oil is rich in nutrients, vitamins E and B6, folic acid, and minerals like phosphorus, potassium, and magnesium. It also helps in breaking down fat under the skin layer and provides wonderful nourishment to sagging and aging skin (1).
2. Egg White Facial Mask
You Will Need
2 egg whites
1 tablespoon honey
1 tablespoon raw milk
1 tablespoon lemon juice
A few drops of peppermint essential oil (optional)
Face mask brush
What You Have To Do
1. Mix all the ingredients to form a foamy paste.
2. Using the brush, apply this pack on your neck and chin. Let it dry.
3. Once it has completely dried, rinse with lukewarm water.
4. Pat dry and moisturize.
How Often You Need To Do This
Apply this mask once in every 10 days.
Why This Works
The albumin present in egg white tightens and tones your skin (2). The other contents of the mask will nourish the skin and render a natural glow. Applying egg white gives an instant facelift, especially for sagging mature skin.
3. Cocoa Butter
You Will Need
Cocoa butter
What You Have To Do
1. Massage cocoa butter on your chin and neck in an upward motion for a few minutes.
2. Leave it on overnight.
How Often You Need To Do This
Do this every night before going to bed.
Why This Works
Cocoa butter softens the skin and is also an emollient. The fatty acids present in it hydrate and improve the skin's elasticity and keep it supple and healthy. Cocoa butter is also rich in antioxidants (3).
4. Milk Massage
You Will Need
3-4 tablespoons milk
1 tablespoon honey (optional)
What You Have To Do
1. Apply a mixture of the ingredients on the neck and chin. Massage in an upward motion for a minute or two.
2. Leave it on for about 15 minutes.
3. Rinse with water.
How Often You Need To Do This
Repeat this twice a day to get rid of a flabby chin easily.
Why This Works
Milk contains a multitude of vitamins, minerals, and nutrients that will nourish, hydrate, and tone the skin in the neck and chin areas. Selenium is an important milk constituent that has anti-aging properties. It will increase firmness and elasticity and eliminate the double chin (4).
5. Glycerin
You Will Need
1 tablespoon glycerin
1/2 tablespoon Epsom salt
2-3 drops peppermint oil (optional)
Cotton ball
What You Have To Do
1. Mix all the ingredients and apply the mixture thoroughly on the chin and neck area using the cotton ball.
2. Leave it on for 20 to 30 minutes.
3. Rinse with water.
How Often You Need To Do This
Apply this three to four times a week.
Why This Works
This colorless liquid is extensively used in cosmetics and skin care products for its hydrating properties. It improves the skin's texture and elasticity while cleansing it (5). This is an effective home remedy to get rid of double chin naturally.
6. Melons
You Will Need
1/2 cup fresh melon juice
Cotton ball
What You Have To Do
1. Blend melon pieces to get fresh juice.
2. Apply this on the chin and neck using a cotton ball.
3. Leave it on for 15 to 20 minutes.
4. Rinse with lukewarm water.
How Often You Need To Do This
Do this twice or thrice a day.
Why This Works
Melon contains water (about 95%) and is rich in minerals and vitamins. These work together to keep the skin hydrated and prevent saggy chin. Its antioxidant content and anti-aging compounds are perfect for all skin types (6).
7. Vitamin E
You Will Need
A Vitamin E capsule
What You Have To Do
1. Cut open a capsule of Vitamin E, and squirt the contents on your palm.
2. Apply the gel on your double chin and massage in an upward motion for five to 10 minutes.
3. Leave the Vitamin E on until the next time you wash your face.
How Often You Need To Do This
You could use the Vitamin E massage every day.
Why This Works
Vitamin E is essential for skin health. Of course, cosmetically speaking, Vitamin E is a great ingredient, but it is wise to include this wonder vitamin in your diet too.
Vitamin E is known to increase skin elasticity and tighten the sagging skin under your chin (7).
8. Green Tea
You Will Need
A bag of green tea
A cup of water
What You Have To Do
1. Heat some warm water, making sure you turn off the heat just before it comes to a boil.
2. Add the green tea bag to it and leave it to brew for five minutes.
3. Drink up!
How Often You Need To Do This
Drink green tea twice a day for best results.
Why This Works
Green tea is known to increase metabolism, therefore helping burn the excess fat from the body (8). Green tea also has a whole lot of toxin-eliminating antioxidants (9). So, cut out the caffeine and embrace green tea if you have a double chin. You can pick any flavor you like, and it is sure to help you shed some calories.
Exercises To Reduce Double Chin
There is no gain without any pain. To reach a goal, there has to be some effort. So, along with these minor lifestyle changes and simple home remedies, you must exercise to tone your double chin. These are easy exercises that involve the jaw muscles, thereby stimulating the area and removing fat. Take a look.
1. Chewing Sugar-Free Gum
The chin and neck are regions that people usually forget to stretch and exercise. A wonderful way to reduce the fat under the chin is to exercise that part of the body, and this can be easily done by chewing gum. While chewing gum, you stretch and work out the muscles in your jaws, chin, and neck. This will burn the excess fat present there and also tone the skin. Remember to chew sugar-free gum. You do not want the sugar in your gum to be a cause of weight gain!
2. Chin Exercises
Apart from the chewing gum technique to exercise your chin and neck, there are many other chin exercises that you can do to tone your chin, lose the fat, and eliminate the sagging. Double chin reduction gets easier when these exercises become a part of your daily routine.
a) Jaw Extension – Open your mouth wide and move your lower jaw in an up and down movement as if you are trying to scoop out something with your lower jaw. You will notice your lower teeth touching your lower lip. Repeat this exercise 15 times and do it several times a day.
b) Fake Gum Chewing – Raise your chin up and open and close your mouth as if you are chewing gum. You will feel the jawline tightening.
c) Lower Lip Stretch – Stand up with your head at a natural angle. Bring your lower lip up as much as possible and do this for 20 seconds. Repeat several times a day.
d) Kiss The Ceiling – Raise your head towards the ceiling and open your mouth as wide as possible. Now, pucker your lips as much as you can and count till 10. This exercise will help you tighten your jawline.
e) Side Neck Stretch – Sit up with your back straight on a chair. Slowly tilt your head to the side as far as you can. Close your mouth as tightly as you can, and stay still for around 10 to 15 seconds. You will feel your neck muscles tightening.
f) Head Lift – Another double chin exercise involves lying with a pillow. Tilt your head back, stretching your neck as far as you can. This will make your chin firmer, which will eventually help in making that double chin go away.
g) Slap Your Chin – With the back of your hand, slowly slap underneath the chin. Start slowly and increase the pace gradually. Repeat this exercise several times a day.
h) Tongue Press – Sit upright and tilt your head such that it faces the ceiling. Press the tongue against the roof of the mouth, and lower the chin to the chest. Release the tongue. Repeat this exercise a few times for best results.
i) Circle Of Life – This is a great exercise for those who do not have much time at hand. Sit erect and tilt your head such that it faces the ceiling. Seal your lips and then create an 'O' shape with them. Hold it for about 20 seconds and release. Repeat this exercise many times throughout the day.
j) Pigeon Face – Sit comfortably and hold your jaw using your thumb and index fingers. Once you are stable, push the neck and head forward, and hold the pose. Release and repeat thrice for best results.
k) Neck Roll – This is an extremely easy exercise. All you need to do is sit erect and take a deep breath. Inhale, turn your head and touch your chin to your shoulder. Exhale and lower your head such that the chin rests on the chest. Inhale and come back to center. Repeat on the other side. Do this exercise a few times a day for best results.
i) Sticking Out Your Tongue – Although you might think you look silly, practicing this exercise is extremely effective. Stand absolutely straight. Open your mouth and stick your tongue out. Hold the tongue out for up to 10 seconds. Relax. Repeat this exercise 10 times every day for best results.
j) Tennis Ball Exercise – All you need for this exercise is a tennis ball. Just hold the tennis ball between your chin and neck. Hover the ball around such that it rubs your neck. Continue this for a few minutes before you relax. Do this exercise every day for best results.
k) Lip To Nose – You can try this exercise while sitting or standing. Touch your nose with your lower lip. Do this 20 times every day for best results.
l) The Neck Twist – Sit erect on a chair, preferably in front of a mirror, and then look up to the ceiling. Now, twist your neck and look over your right shoulder. Hold the pose. Release, and twist to look over the left shoulder. Bring your head to the center, lower it such that your chin touches your chest, and release. Do this exercise very slowly.
3. Yoga For Double Chin
They say yoga has a solution for everything, and they are right! These three asanas help you reduce a double chin:
a. Bhujangasana
Also Known As – Cobra Pose
Benefits – The Bhujangasana works on the digestive system, thereby improving appetite, regulating metabolism, and also removing blockages. When you stretch and open up your heart and neck, the muscles in that area are toned and stretched. The increased metabolism and the toning of the neck muscles help to rid the double chin.
How To Do It – Lie flat on your stomach, with your legs stretched out and the feet facing down. Place your elbows by your side. Then, lift your chest, placing the body weight on the elbows. Inhale deeply, and exhale strongly.
To know more about this asana, click here: Bhujangasana
b. Dhanurasana
Also Known As – Bow Pose
Benefits – This asana too works on the digestive system and regulates metabolism. When you stretch and open up, the muscles from your neck to chin area are toned and stretched. This helps you to get rid of a double chin.
How To Do It – Lie flat on your stomach. Fold your knees and gently lift them off the floor. Stretch your arms at the back and reach for your feet. Lift your chest off the floor, such that your body weight is on your stomach. Lift your chin up and set your gaze forward. Hold the pose for a few seconds as you breathe long and deep. Release.
To know more about this asana, click here: Dhanurasana
c. Pavan Muktasana
Also Known As – Wind Relieving Pose
Benefits – This asana also works on the digestive system, thereby stimulating and regulating it. It increases the rate of metabolism and kicks off the mechanism to burn fat. It also creates an amicable ambiance for better absorption of nutrients in the body.
How To Do It – Lie flat on the floor with your back on the ground. Fold your knees and hug them. Lift your head off the floor, and bring your nose in between your knees. Hold the pose for a few seconds as you breathe deeply, and then release.
To know more about this asana, click here: Pawanmuktasana
4. Laugh And Talk More
When you have a double chin, talking and laughing also work as great exercises, just as chewing does. Your facial muscles get a good workout, and this helps reduce the double chin.
Maintaining The Right Body Posture
Improving your posture is a good way of getting rid of that double chin. Whether you are in front of a computer or reading a book, it is important that your back is straight, and your chin is up. Your head should always be held up high, and your jawline must be out. When you do this, the fat under the chin is reduced. It also makes your face and neck look lean.
When your head is drooping, the layers of fat under your chin become more prominent. It might be a good idea to invest in an ergonomic chair. This will keep your posture right at all times, and eventually, you will lose the double chin.
A Controlled Diet To Keep The Double Chin In Check
It is essential to maintain your health and have a balanced diet. Not only is this good for your body, but it will also help you get rid of that double chin. If you are on a diet or a weight loss program, you must remember to do the double chin exercises as mentioned above. When you lose weight, your facial muscles will sag, creating or emphasizing more on the double chin.
More often than not, double chins are the result of weight gain. Our sedentary lifestyles make our bodies wear out, and we forget the importance of a low-calorie balanced diet. You must eliminate the consumption of junk food, aerated drinks, and legumes. This will help to disintegrate the fat content in the body.
Studies tell that with age, the more you consume junk food, the faster you age. A healthy diet will make you youthful, energetic, and also aid weight loss on your double chin.
The right diet should be inclusive of high fiber and low calories. You must aim at dropping almost 60-70 percent of your usual calorie intake to get rid of that double chin successfully.
If fat is responsible for that hideous double chin, then a good diet is key to getting rid of it. Any food that is high in trans fat, sugar, saturated fat, and cholesterol will cause further weight gain. Apart from adding to the fat deposits all around your body, saturated fats raise the cholesterol levels and block arteries. Meats and dairy have saturated fat. Remember not to consume more than 10 percent of saturated fats. Opt for lean meats that are high in protein. Restrict your dairy consumption. Aim to completely cut down on trans fats.
Remember this – 28 percent of your diet should be fat, 18 percent protein, and 54 percent carbohydrates. Try to get your fat from monounsaturated fats. Olive oil and oily fish are great sources of this kind of fat. Refined carbohydrates become sugars when they are processed, and therefore are not good options. Look for your carbohydrates in fruits, vegetables, and whole grains.
Non-Invasive Treatments
If your problem is serious and chronic, and no amount of natural curing helps, you can opt for any of these treatments after consulting a doctor. They are non-invasive and have minimal discomfort. They are expensive, but the results will be great. Remember to go to an established clinic, where you are sure of their principles and authenticity. This should really be your last resort only if all else fails.
1. CoolMini
The Ideal Patient
This treatment works for those who are under the age of 55. Although you have a double chin, your skin must still have a certain amount of tightness to it.
The Procedure
The FDA has recently approved this treatment. It is simply Cool Sculpting for the neck. Basically, a machine freezes the fat. In a few weeks, the intense cold kills the fat cells, and they shed. This treatment assures a 20-25 percent reduction in the thickness of the fat. The best part is that there are no knives and needles. There is just a little bit of discomfort when the fat is frozen and massaged. But apart from that, it is a painless solution to get rid of a double chin.
Downtime
None
The Results
This treatment takes anywhere between one to three months for the results to show. In this time, the chin will look tighter as the fat dissipates. Statistics show that one sitting is all that you need to make the double chin disappear.
Cost
This treatment costs anything between $700 to $1,500 per session.
2. VelaShape III
The Ideal Patient
For those who have a whole lot of fat deposited under their chin and experience a loss of mandibular definition, this treatment is ideal for you.
The Procedure
All it takes is 15 minutes. This treatment involves the suction of fat. It pinches the area and sucks out all the fat. It can be mildly uncomfortable.
Downtime
Patients complain of redness and bruising that last up to 10 days after the treatment.
Side Effects
You might waddle for a week after the treatment or until the fat melts away.
The Results
It takes an average of four sittings for the treatment to get done successfully. Once done, the skin tightening process will go on for up to six months. In a month after the first sitting, the patients will notice a significant change. If they don't, they must not continue with the treatment.
Cost
The whole treatment costs about $500.
3. Near Infrared Skin Tightening
The Ideal Patient
At the outset, this treatment does not reduce fat; it only tightens the skin.
The Procedure
In a quick 10-minute procedure, the infrared light stimulates the collagen and elastin. You will feel a warm wand rubbing your skin while you are at it.
Downtime
You might notice some redness the day you get the treatment done, but nothing else apart from that.
The Results
You will notice a difference in about two weeks after the treatment, but it does its job for up to six months after the sitting.
Cost
You will need to shell out about $1,600 for this treatment.
4. Fat Zapper
The Ideal Patient
This is an amazing treatment for anyone who has a serious double chin problem.
The Procedure
This is the only available treatment that penetrates through the three layers of the skin. It isn't too painful, and it is sure to give you lasting results. The full treatment consists of six sessions, but people find a change after the very first session. Each session lasts for about 25 to 30 minutes.
The session starts with the application of a glycerin-based gel on the neck, chin, and jaw. A vacuum is then set up, and a suction device penetrates deep into the tissue to boost the circulation of blood. The lymphatic drainage is set up, and the pockets of fat are broken. You will notice mild discomfort.
Each session is separated by a week. The second session includes a heated device that encourages collagen production to give you long-term tightening. This session consists of vacuum therapy and a multiple Radio Frequency therapy. In this session, the heating up of the skin can be uncomfortable.
In the sessions to follow, a gun-like device is used to send a blast of heat to burn the fat and tighten the skin.
Downtime
After the first session, your skin is likely to become red and blotchy. But this doesn't last long. It is only when the heat is used that the skin reacts badly. At first, you might look sunburned. Eventually, the blotches will look like love bites.
A third of the women who get this treatment done also experience what is called the 'Cinderella Effect.' You might look bloated and saggy for about 24 hours after the treatment. This is a sign that the new jawline is about to surface, and that you are all set to look ravishing and radiant. It is at this time that the collagen in the face seems to be responding. It temporarily sags before it becomes taut and tight than ever before.
The Results
After the very first session, you will notice a change in your jawline. The jowls will seem less obvious. As the sessions go by, the loose turkey neck will vanish. By the end of the six weeks, the pain you endured will seem absolutely worth it.
Doctors say that many patients are so happy with the results that they go back to get the fat pockets around their body zapped.
Months after the treatment, the effects will remain with no sign of the second chin creeping back.
Cost
A single session of this treatment costs about $240. It is only wise to get all the six sessions done. The whole package costs about $1,200.
5. Skin Tightening Creams
The Ideal Patient
For those who don't want costly or invasive procedures, this is a great option. Those who have mild double chins will benefit greatly from this.
Downtime
None, unless you are allergic to a substance in the cream.
The Results
Doctors say that while creams do not melt away the fat, they only act as a shrink-wrap for your skin. They only work for a few hours. If the creams contain peptides, they will penetrate the skin and tighten it.
Cost
These creams can cost anywhere between $20 to a few hundred dollars.
6. Masks And Belts
The Ideal Patient
People who have sensitive skin and do not want to use invasive or even mildly painful techniques to get rid of their double chin can use these accessories to get rid of their double chin. Note that these accessories work more towards collagen boosting and skin tightening rather than fat burning.
The Procedure
There are many accessories like face belts and masks available in the market.
The belts are said to add pressure, thereby compressing the skin and the fat under your chin. This, in time, allows the double chin to vanish.
The masks, on the other hand, come as a set. You need to use them with a combination of creams. They penetrate into your skin and make it tighter.
Downtime
The belt can make you feel very warm and leave temporary marks on the rest of your face.
The masks might not have any major side effects unless you are allergic to a certain substance.
The Result
Both these treatments might not leave lasting effects and might show visible changes only after you use them a few times. They are effective nonetheless.
Cost
These products cost anywhere between $50 to $150 each.
Invasive Treatments
Invasive techniques for double chin removal come under the cosmetic surgery category. Many people shy away from these treatments because of so much speculation around them about the side effects, pain, and the cost. These treatments are the most effective. They attack the root of the problem and try to combat them. However, these treatments must be tried only after trying out natural therapies.
1. Surgery
If you are looking at surgical methods to remove the double chin, you might be offered mentoplasty. This surgery is also called lumpectomy. It involves the removal of fat and the shortening of the muscle.
The Ideal Patient
Surgery can be done on anyone who is frustrated with his or her double chin. There is no real age limit – anyone who wants to do it can. This surgery is not recommended for those who are looking to improve the jowl or the jawline and cheek area. If that is your goal, you might want to consider a facelift instead.
How Is It Done?
When you go in for surgery, you might be given local anesthesia. An incision will be made just under the chin so that it can be hidden. The skin in the neck is then elevated so that the underlying fat is exposed. Then, the fat is removed through liposuction or it is scraped off directly.
If you have a lax platysma muscle, it is bound tightly using sutures. This helps with structural support for the neck. It also gives the neck a defined angle. If you have a recessive chin, an implant is used to make the chin area more prominent.
The cut is sealed using dissolvable sutures. After the surgery, you must wear a compression garment for several weeks without fail.
The Benefits Of Surgery
These are some amazing benefits of a double chin surgery.
1. It gives you a defined neck angle.
2. It considerably reduces the double chin.
3. The fullness in the neck is also reduced.
Cost
The surgery can cost anywhere between $1,500 to $2,500 depending on the amount of work that needs to be done on your chin.
2. Injections (Kybella)
The Ideal Patient
Those who have mild fat under their chin could go in for this treatment. If you are obese and have a turkey neck, you will also need skin-tightening procedures. Therefore, this treatment is not recommended. Doctors say that anyone who has a double chin with fat that makes it appears convex should go in for this treatment.
The Procedure
This is an FDA-approved treatment that will take only 20 minutes of your time. It is nonsurgical and involves dozens of tiny injections. The doctor will create a grid of small dots, targeting the fat that lies under the chin, and will begin injecting. The fat melts slowly and will not enter the bloodstream. Deoxycholic acid is used to break down the fat cells. This is an enzyme that our bodies already produce. While the treatment is on, you might experience a stinging or burning sensation.
Downtime
Although doctors claim that patients will have little or no downtime, patients to experience bruising and redness, or even swelling. These symptoms will vanish only a week after the fat is melted. It is only a few weeks after this that you will begin to notice a change in your face. You need at least three to six sessions, each spaced at least a month apart.
Cost
This treatment costs between $1,200 to $2,000 per session. For three sessions, it should cost you about $5,000.
Makeup & Beauty Treatments To Camouflage A Double Chin
We're done with the natural, healthy, and more permanent methods of double chin removal. But sometimes, a double chin is inevitable. Either no treatments work, or you have probably just accepted it as a part of your being. Either way, there might be days when you don't want to sport that double chin. For those days, we have more temporary solutions. These beauty treatments and makeup techniques will reduce emphasis and create illusions, thereby drawing attention away from that double chin. You are going to love them.
Beauty Treatments
Take a look at an array of beauty treatments you can do to tighten the skin in your chin area. These are easy and can be done from the comforts of your home.
1. Chin Wraps
You can make your very own wraps at home using essential oils and ingredients off your kitchen shelf. Whip up the oil, apply generously under your chin, and wrap it up using cling film. Cover it up with a warm towel and leave it on for about 45 minutes. Wash it off with warm water. You will notice an instant improvement in the way your chin looks.
2. Exfoliation
You must always remember to exfoliate your neck too when you scrub your face. This helps in keeping the skin firm and induces cellular regeneration. You can use raw oats moistened with a bit of water and massage the area under your chin with it. While you are at it, do not ignore the lower part of the neck, the nape, or the area near the clavicle and vertebrae.
3. Massages
If you have a double chin, make sure to give yourself massages every day. Gently press your neck area using your index fingers. Then, tug on the muscles under the chin using your fingers. When you place your fingers under your chin, you will automatically know which muscle it is. Move your fingers upwards over the muscle a few times.
Makeup Camouflage
These super easy makeup techniques will not only enhance the way you look but will also help you conceal that double chin. Using makeup to create illusions and moving emphasis is the simplest way to hide a double chin. But everything needs practice. Makeup is easy to do, but learning the right techniques and mastering them can be challenging.
1. Draw Attention To The Eyes And The Cheeks
This is one hell of a trick for those of you who have a double chin. When you direct the attention to the eyes and the cheeks, the emphasis is obviously not on the double chin. This is one hack that totally works. The trick is to use bold colors on your eyes; a smoky eye will work wonders. Use colors like blue, brown, green, and black, but make sure they suit your skin tone. For your cheeks, use deep tones of peach and pink. Don't be afraid to add that sparkle!
2. Enhance The Jawline
Enhancing the jawline can make it seem like you have a slender chin. All you need to do is add some bronzer and some powder, and you will realize how important it is to use makeup to make that jawline look chiseled.
3. Focus On The Lips
Making that lip bold goes a long way in moving away the attention from the double chin. You could use a bold lip color or even some shiny lip gloss. This will help draw all the attention to your lips. You can even use a combination of both if it suits you.
4. Show Off That Neckline
However outrageous this may sound, showing off your neckline is the easiest ways to hide that double chin. When you are doing up your face, remember to focus on the throat, cleavage, and collarbones. Use a little bit of shimmer and sparkle, and that will be enough to draw away the attention from the double chin. You must also make sure your neckline is clean and free of hair.
5. Contouring
If you use a blush or a bronzer to contour your face, you can completely get rid of your double chin. Remember to find a bronzer that is a few shades darker than your skin tone. Angle the dark line upwards so that the focus is drawn upwards. With contouring, the key is to blend. A contouring product should always be matte. A shimmer-based product will draw the attention to the chin.
Hairstyles That Will Help Hide The Double Chin
Even your hair plays an important part when it comes to hiding that double chin. After all, it is your crowning glory. Some free advice – always maintain a side partition. It will give your face a puffed effect, thereby diverting the attention from the chin. Your face will also appear elongated. Also, it might be a good idea to sport medium-length hair (the tips are always below the shoulder). Picking the right hairstyle when you have fat on your face becomes extremely essential. Hair kept right above the jawline can also help your face look slimmer. Take a look at a few tips that will help you make the right hairstyle choices.
Long Hair
If you have long hair, you must ask your stylist to give you strategic layers around the cheeks and face so that there the double chin is not prominent. When you have long hair, you must avoid having bangs across the forehead. They tend to box the face. Therefore, the roundness in your face is accentuated. If you leave out the bangs or keep a side-swept bang such that your forehead can be seen, it will make your face look longer.
Medium Length Hair
Shoulder length hair is ideal for a chubby face. It allows your face to look elongated. If your hair is fine, make sure you get a long blunt cut and not a sharp style. Make sure you do not get your hair cut above the chin if you have a double chin since it will draw more attention to it. Aim to create volume at the top – this will draw attention away from the double chin. It will also balance out the shape of your round face.
A bob hairstyle will also work really well for you if you have a round face and a double chin. You could opt for either a single length or a layered bob that sits past your chin.
You could also opt for a shag hairstyle, making sure you do not create too much volume at the chin. Have the layers shorter around your face. You can then blow-dry them so that they sit inward against the chin and the cheek. This will give an illusion of a narrow face, and you will be able to hide your double chin.
More Tips
1. You must make sure to create layers to accentuate your cheekbone, jawline, and neckline to create a slim line.
2. Shorter layers work better on medium to long styles.
3. You can soften the look by styling the layers with round brushes or rollers. This will create a flow through soft waves.
4. If you have curly hair, make sure that the curls do not sit right on your face as this will add volume. Keep your curls long.
5. You must try to keep the area between the cheek and chin covered by hair at all times as far as possible. Decide the length of your hair accordingly.
So there you go – an extensive report on everything you need to get rid of your double chin. All you need to do is start working on it. Do read on for some common questions people with double chins have. Also, feel free to ask us anything that you need to know and is not covered in this article. We will be happy to help!
Expert's Answers For Reader's Questions
Will a jog or a run help me get rid of a double chin?
A double chin is also caused because of excess body fat. Any form of cardio done every day will help you lose the fat under the chin as well as around the body. Jogging and running make for fantastic cardio exercises that you definitely can include in your routine.
Will an ice pack help to reduce a double chin?
Well, an ice pack might work temporarily, but it is not the most effective cure to reduce a double chin. The most effective cure for a double chin is a healthy lifestyle combined with the right diet and exercise.
What are the other reasons for a swelling under the chin?
Sometimes, it might not be fat, but a thyroglossal cyst, which is caused due to fluid accumulation in your neck. This can be removed by surgery.
A thyroglossal cyst is a fibrous cyst that is formed by a persistent thyroglossal duct. They are usually irregular masses that are developed by the leftover cells and tissues after the thyroid gland is formed. Thyroglossal cysts are formed at birth and may need to be dealt with depending on the degree of the cyst. There are also many complications involved with these cysts that can arise both before and after the removal of the cysts.
Other causes of neck masses include dermoid cysts, lymphadenopathy, and other odontogenic anomalies.
A dermoid cyst is a sac-like growth that you are born with. It contains the hair, teeth, fluid, or skin glands, which are usually found in or on the skin. These cysts grow very slowly, and are not tender unless they are meddled with. They usually occur in the face, ovaries, neck, or head, and can be removed easily without any complications.
Lymphadenopathy is a disease of the lymph nodes, where they grow to an abnormal size, consistency, or number. This is an inflammatory disease that includes swollen or enlarged lymph nodes.
Odontogenic anomalies are various teeth disorders that include talon cusps and a triplication effect in deciduous teeth.
Recommended Articles

The following two tabs change content below.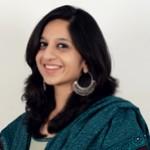 Latest posts by Shirin Mehdi (see all)