Summers are round the corner, and so is the pressing need for deodorants, perfumes and roll-ons! We all like to smell good at all times, and when someone complements you for the perfume that you're wearing, it acts as a great confidence booster. Your perfume says a lot about your personality. When you walk by somebody, he/she can ideally know a lot about your personality just by the whiff of scented air that you left behind. Whether you're a cheerful person, or a relaxed person, a kid at heart, or a mature individual, your perfume says it all! Buying a perfume can be a daunting task sometimes, with the plethora of options available in the market. Of course buying one off the shelves is the easiest option. But what if you could make your own perfume, and save some money too?
Read below to understand as to how to create your own perfume and why:
Wouldn't it be cool if you could get yourself a customised perfume, exactly the way you would like yourself to smell, for yourself, just like a lot of famous celebrities like Amitabh Bachchan, Shilpa Shetty, Lady Gaga, David Beckham and the likes? Read on!
Benefits of Creating your Own Perfume
Saves money, since branded perfumes will easily cost you upwards of Rs. 2000
You can customise the fragrance as per your taste. Nobody else will smell the same as you. Isn't that great?
You can be sure of the quality of ingredients used. The mind can be at peace against developing allergic reactions to contents in a perfume
How to Make your Own Perfume?
Ingredients Required:
Ethyl alcohol: 4 tablespoons. This is easily available at chemist shops. Rumour has it, that you can even use Vodka here!
Distilled water: 1 or 2 cups, depending on how much quantity you want to prepare. Again, distilled water is easily available at pharmacies.
Essential oils- a blend of your choice
A glass bottle with a spray pump
A spoon or dropper for measuring essential oils
Method of Preparation:
1. Mix up a concoction of essential oils to create your signature blend. Remember to begin with a few drops of oil, and also remember that the blend will smell a bit too strong at this stage. It will of course become faint as you mix it with the rest of the liquids.
2. In a clean glass bottle, take 2 cups of distilled water. Add to it the ethyl alcohol, and mix.
3. To the above mixture in the bottle, add the essential oil blend that we prepared in step-1 above.
4. Screw-on the spray pump, and shake the bottle a few times to mix all the ingredients.
5. Done! Your perfume is ready!
6. You may want to leave the bottle in a dark place for about 48-72 hours before using the perfume, so that all the ingredients can get mixed with each other properly.
Yes, creating your own perfume is as simple as that. But hold on! Check out some essential oil combinations below to understand and decide what essential oils you should be using to prepare your perfume.
1. Relaxing perfume- check out essential oils such as lavender, musk, neroli, cedarwood, etc.
2. Refreshing- citrus fragrances such as orange, lemongrass, lemon, lime, etc.
3. Spicy: cinnamon, cedar, black pepper, patchouli, etc.
4. Floral: rose, jasmine, etc.
5. For a 'happy', cheerful perfume- geranium, sandalwood, jasmine, rose
You can even gift hand-made perfumes to your loved ones. Pick up a few fancy, coloured bottles, fill them with a hand-made perfume, and give it to them they'll love to receive these as gifts. Write their name on the bottle, and make them feel like a celebrity!
So, would you try making your own perfume? What notes would you pick for yourself?

The following two tabs change content below.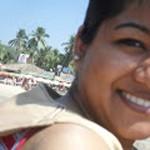 Latest posts by Ritu Rajput (see all)