Bumps and pimples after waxing is a common side effect experienced by many women. Sometimes, the bumps are small and painless, and sometimes they are painfully nasty. Due to the high temperature and chemical agents present in the wax, our skin gets irritated and breaks out with rashes. If ignored for long, these bumps can be a cause of trouble.
While some may site the bumps immediately after the wax, others experience them after some days of waxing. A beauty and lifestyle magazine has recently commented that the soreness after waxing is common during the first one or two days. If it does not go away naturally, here is a simple guide on how to get rid of bumps on face or skin without any medical help.
[ Read: Hyperpigmentation Cream ]
How to Get Rid of Bumps on Face after Waxing?
After waxing, wash off the skin gently and softly. Do not use any harsh soap or scrub during this time.
Try to cover the waxed skin with cotton clothes if possible. It is seen many times that the dirt and pollution outside affects the skin directly.
Try to stay in a comfortable place after the waxing. Do not go nearby extreme heat such as oven.
You can try out non-prescription drugs for healing the pain. Some of the popular groups of drugs include ibuprofen, naproxen, and acetaminophen.
Take a cotton ball and rub the affected area with liquid hazel solution. This is an excellent coolant for the skin. It would also soothe the skin a lot.
Apply a quality moisturizing lotion to hydrate your skin. This method will expedite the natural healing of the swollen skin.
How to get rid of waxing bumps in the first place?
If you truly do not want to experience those nasty bumps, the best way is to prevent them from coming out. Once they blow out, you would have no other way but to cope up with the bumps. It is rather always better to prevent the bumps to avoid such a situation. Here are some ways to get rid of bumps on your face or skin, you should prevent bumps from coming out after waxing.
[ Read: Get Rid of Heat Bumps on Legs ]
Did you know that our skin becomes more sensitive during the menstruation? Not known by many, but it is a striking reason why many of us become prey in hands of the bumps unknowingly. Therefore, it is always better to avoid those particular days when your skin is extra sensitive.
Some medicinal drugs may interfere with the waxing method adversely. For example, if you are following a course of Retin A or accutane, you should avoid waxing at the most. These drugs induce the chances of lifting-off to great extent. You can go for waxing only after six months of the course.
It is better to avoid waxing the skin on the same day you do a skin exfoliation. In this process, the upper layer of the skin exfoliates, and becomes sensitive to abnormal heat and chemical. Application of the hot wax on an exfoliated skin therefore becomes double dangerous.
Stay calm during the waxing. Studies have shown that panicking often contracts the hair follicles of the skin, that become more susceptible to damage.
Sometimes, bleeding may happen due to the pluck of coarse hair directly from the follicles. Try applying ice cubes on the affected area. This would surely comfort you a lot.
Make sure the beauticians apply the after wax lotions that reduce the pain and discomfort of the skin. Check out whether the lotion contains any mineral oil. If so, it can clog the skin pores, avoid it for a better result.
Consult a doctor if all the symptoms continue for long. Do leave us a comment.
Recommended Articles:
The following two tabs change content below.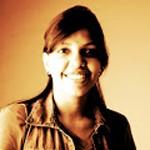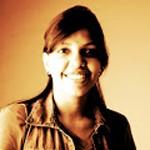 Latest posts by Shruti Goenka (see all)