How to Remove Lipstick Stains Perfectly?
Lipsticks indeed looks  good on your lips, what if you smear it on your new dress or get a stain on an expensive carpet; it would be very disheartening, isn't it?  Thankfully, there are ways to help us save our stained stuff, even if it is a lipstick stain.  Here are some methods given below, have a look!
How To Remove Lipstick Stains
Fabrics (Washable) : How to remove lipstick stain from clothes
How to remove lipstick stains from clothes like from cotton, linen, nylon, polyester fabrics is a trick that we could all use. Follow the steps given below:-
Apply a stain-removing solution onto the stained part directly and rinse it off with hot water. If the stain persists, let it remain in hot water for an hour.
Launder the stained article and if still visible, apply solvents.
Blot the stained part using an absorbent pad.
If the stain is spreading, apply the stain remover immediately and this process is called 'flushing.
Allow the solvent (a dry cleaning solvent) to evaporate totally. If the stain is still visible, sponge the area with water, and put wet spotter with a bit of ammonia.
Tamp the stained area and keep blotting the part frequently with an absorbent pad.
After flushing it with water, let it dry and launder immediately.
Non-Washable Fibers (Carpets) :
Whether your carpet is a synthetic one or made up of wool, the method of removing stain from carpets is the same. You can use the same method to get rid of stains from silk, rayon, and wool too.
Apply a damp sponge with a dry-cleaning solvent lightly in an outward motion on the stained part.
After sponging, apply a dry spotter and then blot the part immediately using any absorbent pad.
If the stain spreads, flush the stained area with a dry-cleaning solvent.
Let the solvent evaporated, sponge the part with water.
Put dry spotter on the part and a few drops of ammonia (do not use ammonia ever on wool or silk materials).
Blot with absorbent pad and flush out the ammonia.
If required, apply a wet spotter with white vinegar on the blot.
Flush with the help of water, and allow it to dry.
Special Fabrics :
Removing lipstick stains from special fabrics like fur, leather or suede is also not a very difficult job. You just need to follow the steps mentioned below:-
Use a tool (dull ones) to remove the excess of caked-on lipstick stain, it's called 'scraping'.
Take a cloth and dip it in the mixture of mild detergent and water, and wipe off the lipstick mark with that same cloth.
Take a clean dry cloth to wipe the stained part.
If the stain remains, use absorbent like cornmeal over that area.
Take a stiff brush and sweep off the staining material, repeat the process if necessary.
Dip a cloth in a dry-cleaning solvent and dab the cloth on the stain gently (no rubbing).
Use specialized cleaners made for the fabric.
You can get rid of the stains, so stop worrying, and wear lipsticks confidently!

The following two tabs change content below.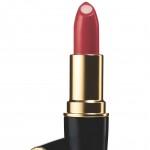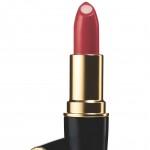 ahana
Hi this is Ahana, from Kolkata, I started blogging in 2010 and I completely love it. Being a writer professionally, and a student too, I don't get a handsome amount of time for blogging. Whenever I do I keep writing.