How To Take Care Of Your Hair While Swimming?
Summers are here in full glory and it's the perfect time to head to the beach or to a swimming pool to hide away from the harsh heat.
Swimming is considered as one of the best exercises for our body. It is a great way to work out as it helps build endurance, while strengthening the lungs. But the presence of chlorine and other chemicals in water and the harsh sun rays can wreak havoc on our hair! Therefore, taking proper hair care after swimming is indeed helpful.
We end up having tresses that are frayed, brittle, dry and damaged. It also overpowers us with severe hair fall as well as other problems. So covering your head with just swim cap before going to the beach or pool is not going to be enough!!! We would have to work on solutions to minimize the damage as well as protect the hair.
How to protect hair while swimming?
1. Hair care before swimming:
So here, I have listed some preventive measures on hair care before swimming as well as after swimming to help you protect your hair better and minimize the damage. All you have to do is spend a few minutes before and after swimming to help your hair survive the summer.
The easiest and quickest way to protect your hair against chlorine is to wet your hair thoroughly before you go swimming. Wet hair absorbs less chlorine and sea salt as compared to dry hair. Hair is like a sponge, once it absorbs all that it can, nothing can be further absorbed into it. The water will saturate the hair and swell each strand preventing it from soaking up chlorine laden water. However, make sure that you DO NOT shampoo your hair before going into the water as shampoo strips the hair of its natural oils that acts like a barrier between your hair and chlorine.
Apply a conditioner or oil:
Apply conditioner or serum or even olive oil or coconut oil all over your hair before stepping into the water. The silicone present in the conditioner creates a barrier between your hair and water keeping chlorine and other chemicals at a bay. A conditioner will also keep your hair tangle free.
Oil creates a barrier between the hair and chlorine, thus reducing the risk of damage. This method is also more effective than the fresh water method. Just a light coating of hair oil will help you seal the moisture and prevent the damage.
2. Hair care while swimming: Wear a swim cap
Some people are of the opinion that wearing a swimming cap is not necessary because it does not prevent the hair from being wet. But you cannot totally discard the benefit of a swim cap. Hair care while swimming is also very important. Soaking the hair with oil followed by wearing a swimming cap will provide two layers of protection to the hair. Invest in a good swimming cap that will help you keep the chlorine water away as much as possible. You can also cover your hair first with a plastic cap followed by a swim cap. This will prevent the water from seeping through.  Swim caps prevent the hair strands from becoming wet, while also preventing water from clogging in the ears. You can even use Shea butter as it is a natural sunscreen and will protect your hair from UVA and UVB rays.
3. Hair care after swimming:
Wash your hair thoroughly (at least 5 times) after swimming to remove every single trace of chlorine from your hair. Use a good shampoo for washing the hair as rinsing hair with plain water won't do much. Also use a clarifying shampoo at least once a week to remove stiff chemicals that get accumulated in the hair. If you don't have a clarifying you can substitute it with a pinch of baking soda added to your regular shampoo.  And if you swim daily, use a mild shampoo to clean your hair.
Re-Condition your hair after swimming as chlorine tends to dry out the hair. You must condition your hair every time you shampoo it even if you swim every day. This will help you to restore the lost moisture. You can even rinse your hair with vinegar to restore the pH balance lost while swimming. Hair care after swimming using the conditioner also adds moisture to the hair which is important for hair protection.
Avoid direct heat or high heat while styling your hair. Use a heat diffuser attachment or limit the dryer to low heat to limit the use of heat.
I hope this post helps you to protect your hair from harsh chemicals while letting you enjoy your swimming session. Happy Swimming!

The following two tabs change content below.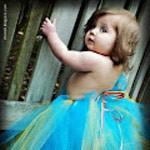 Latest posts by Arshi Ahmed (see all)