Dandruff is shedding of dead skin cells from the scalp and it's one of the most common problems as half of the population is suffering from it. There are two types of dandruff – dry and oily. Dry dandruff occurs to people with normal to dry scalp whereas oily dandruff occurs to people having an oily scalp. It's really embarrassing when white flakes shed on your clothes and everyone notices it, hence it's better to treat dandruff immediately.
Yes, treating dandruff is not that difficult now as there are many ways to get rid of dandruff. You can obviously buy expensive products but such products usually give temporary results. If you are looking for permanent solution then try home remedies for curing dandruff. Today, I am going to share some ways with you where you can use "salt" for curing dandruff. I hope this write-up helps you.
Why do Dandruff Occurs?
Unhealthy diet
Stress and tension
Infected scalp
Using various cosmetic products
Hormonal Issues
Not cleaning scalp completely
Different Ways For Dandruff Solution With Salt
Method 1:
Take some table salt in salt shaker and sprinkle it in your scalp.
Now wet your fingers and start massaging your scalp or you can ask someone to massage your scalp. Keep massaging your scalp for 10-15 minutes so that dead skin flakes are completely removed from your scalp.
After massaging, you can now wash your hair with a normal shampoo or anti-dandruff shampoo.
Now, dry your hair with a clean towel and you will notice the difference immediately.
[ Read: Use Baking Soda For Dandruff ]
Method 2:
Warm some water in a pan.
Now take 3 tbsp of table-salt and add it into the water.
Once the water cools down to normal temperature, rinse your scalp with it and massage for 5-8 minutes.
Now wash your hair with the normal shampoo you use.
Benefits of Using Salt in Hair:
Rubbing salt helps in getting rid of current flakes in your scalp and you won't feel the embarrassment of dandruff flakes on your clothes. It's an easy and inexpensive way of getting rid of dandruff flakes.
Salt also absorbs excess oil which prevents your hair from getting greasy and this way dandruff will not stick on the scalp.
Salt soaks all the moisture from your scalp which helps fungus to grow. Once fungal growth is inhibited, you will not suffer from dandruff.
Salt treatment can save you from the embarrassment of white flakes on your t-shirt, comb or hat… so without any further thinking, treat your dandruff with the above-mentioned methods.
[ Read: Ayurvedic Remedies for Dandruff ]
Besides the Dandruff Salt Treatment Don't Forget to:
Have a healthy diet that should includes Vitamin A, E and B
Also, include green vegetables, chicken, milk and eggs
Stay away from stress and tension
Stop using numerous cosmetic products on your scalp
And last but not the least, use a good anti dandruff shampoo
Now you can wear black without any fear of embarrassment due to dandruff flakes. Try the above-mentioned methods to use salt for dandruff treatment and if you have any queries, you can share it in the comments.
Images: Getty
The following two tabs change content below.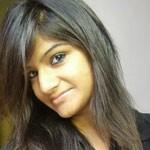 RELATED ARTICLES
10 Ways To Fight Severe Dandruff

Severe dandruff is one of the reasons behind a great deal of embarrassment! So here are some treatments that you can try to make your life a lot easier especially during her teenage.

How To Use Hair Oils To Cure Dandruff?

Anti dandruff hair oils are just the solution we need when all else doesn't seem to work! Here is a list of essential oils for dandruff you can choose from.