How To Use Multani Mitti For Oily Skin?
They say that it is always good to have oily skin if you want to look young forever. Nevertheless, many of us with oily skin feel, it is not always easy to live a trouble-free life with the same. Troubles like acne and pimples happen mostly with oily skin and in addition, you would find it quite irksome to put on make-up that would sustain long if you have oily skin.
Well, all these above problems will disappear magically if you add multani mitti in your daily-care regimen. Multani mitti is surely a magical element that changes the trouble-story dramatically by bringing an end to more than a handful of oily-skin troubles.
[ Read: Remove White Spots on Skin Naturally ]
Uses Of Multani Mitti For Oily Skin?
One of those oldest components used by humankind as beauty products, multani mitti has always retained a pivotal place in the history of natural beauty therapies. Even in this age of style products where cosmetic products are all in vogue, glam of multani mitti has not reduced a bit. Natural products are still preferred for their tested qualities and benefits. We can list many a reason why people with oily skin pick up multani mitti for getting a salon-like look every day.
Multani mitti is a natural supplement. It does not have any chemical sub element that might affect your skin. Derived straight from the nature, this component is natural clay having manifold utilities to serve. It is a rich resource of plenty of natural minerals like zinc, silica, oxides, iron, magnesium etc.
Multani mitti or fuller's earth is also a very good drying agent. This natural clay, when applied rightly on skin, helps to remove excess oil leaving skin glowing and supple. The most interesting part is, it does not make your skin dry by snatching the essential oils or the moisture from skin.
If you are looking for a natural element for improving your skin tone, fuller's earth is again the right choice. It is often seen that oily skin loses natural beauty and luster quite easily. That is why, most people with oily skin complain that they could not wear make-up for a long time. For this particular problem, multani mitti is the best solution. Regular use of fuller's earth does not only remove extra oil from skin, but also prevent excess oil generation.
This natural supplement is perfect for everyone because, it does not have any proven side effect. Being completely natural, this clay seldom brings any add-on problem to your skin. All you need to ensure is to purchase it from a trusted brand.
How To Use Multani Mitti For Oily Skin At Home
Multani mitti is perfect choice for one who believes in natural therapies for skin. If applied religiously and in the correct method, the result will be no less than a beauty salon. Moreover, you can save a lot of money, as the clay is available in plenty at affordable prices. Fuller's earth or multani mitti is available mainly in two forms, one in block of clay, and the other as powder. You can pick any of the type that suits you better. Follow the below-mentioned process for making the face pack at home.
Ingredients you would require are
2 or 3 table spoons of multani mitti
1 table spoon of tomato juice (extract the seeds)
1 table spoon of lemon juice
1 tea spoon of oatmeal powder
Rose water for making a paste
Make a pack of these components. Wash your face with a soap-free face wash and apply the paste all over the face and neck evenly. Let it dry for twenty minutes and wash off with adequate water. This home pack is quite effective if you want to maintain a radiant and oil-free skin all the time.
[ Read: Multani Mitti for Acne ]
Do let us know how this face pack of multani miltti for oily skin worked for you! Leave us a comment.

The following two tabs change content below.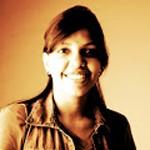 Latest posts by Shruti Goenka (see all)