How To Wear Blue Eyeshadow
Blue eyeshadow is scary to some, it has a bad reputation to look over the top and overdone but that doesn't have to be true. Blue eyeshadows are fun and look wonderful especially on brown eyed girls. There are ways you can look totally amazing with blue eyeshadow. All you need is to remember a few things: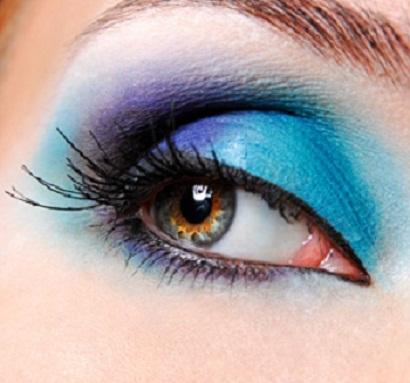 Wear the blue shadow, don't let it wear you. Keep the blue limited and don't take bright colours up to the brow bone. Just on the outer/ inner corner, on the lid etc is fine, find it a spot and don't let it move from there. It'll just make your eyes look smaller or worse. Gulp! You don't want to look like this: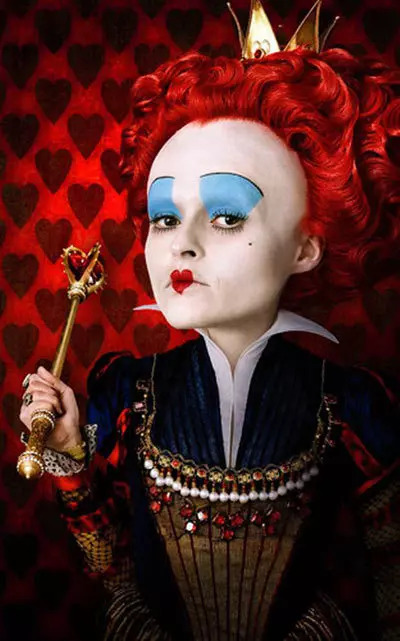 Bright + neutral= Good! If you plan to wear a bright blue shadow, pair it up with a nude, taupe, gray, black or navy shade, this will make the blue look brighter without having too much on.
Blend away, have softer darker colours close to the lashline and give a wash of blue blended into the dark color. The look is very chic!
Keep your lips nude; don't make your eyes and lips fight for the spotlight!
 Keep your liner to a minimum or use a navy liner.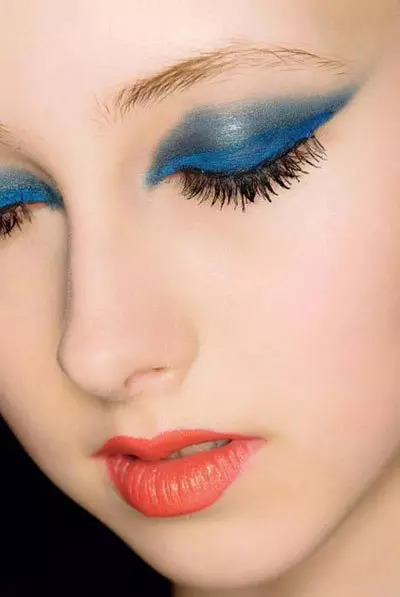 Matte is the better option

compared to shimmer. Shimmery blue shadows are over the top unless used properly.
Blue eyed babes stay away!  Your eyes will lose their position as the focus of your face.
No matchy-matchy! For heaven's sake, don't match clothes to makeup.
A great choice for blue eye shadow is the Face I-Shine quartet in Blue. I have used it here: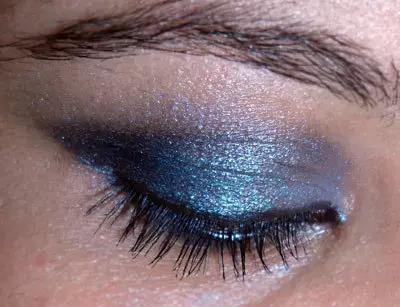 So, will you be wearing blue on your eyes? With these tips, you can do it perfectly!
Like this post, then :