Iron is a vital mineral that is essential for life. It is required for the proper growth and development of the human body. It aids to metabolize proteins and also helps in the production of haemoglobin, myoglobin (major protein of muscle cells), enzymes and red blood cells.
Iron helps the blood and muscles to deliver oxygen and removes carbon dioxide from them. This can be seen in every living cell. Calcium and copper is essential for proper functioning of iron, and ascorbic acid (vitamin c) enhances their absorption. Iron is necessary for proper metabolization of B vitamins.
Fruits are not that good source of iron, but it surely helps in iron absorption. Fruits and vegetables are best when consumed with vitamin C foods. This helps to increase the absorption of iron into the body. Eating fruits rich in iron on a regular basis can cure iron deficiency.
Iron deficiency causes:
Anaemia
Chronic anaemia
Cough
Pre-dialysis anaemia
Health benefits of iron:
Eradication of fatigue
Strengthening the immune system
Fight off infections
Build concentration
Treat insomnia
Regulate body temperature
Recommended daily intake of iron:
Children from birth to age 6 months – 10 mg daily
Children from ages 6 months to 4 years – 15 mg daily
Females ages 11 to 50 – 18 mg
Females over age 50 – 10 mg
Pregnant women – 30 to 60 mg
Males ages 10 to 18 – 18 mg
Males over age 19 – 10 mg
Fruits Rich In Iron
Let us quickly check 15 iron rich fruits. Here I list the 15 fruits that have good amount of iron and are healthy to consume.
1. Strawberries:
Consume fresh strawberries to boost your daily iron intake. They are a good source of iron and vitamin C, which helps the body to absorb more iron. This delicious fruit can be added to any breakfast dish, smoothie, or consumed raw.
2. Dried Apricots:
Dried Apricots are a very good source of iron and many other essential nutrients. They can be consumed in many ways like: raw, dried, canned and cooked. Dried apricots give more benefits than the raw apricots, as they contain large amounts of iron. They tend to lose their water and sugar content in the drying procedure, but do not get deprived of nutrients present in it. Just a cup of dried apricots will provide you 35% of your daily iron intake.
[ Read: Vitamin C foods ]
3. Prune Juice:
Prune juice is very delicious and a good source of iron. It contains good amount of vitamin C, which helps our body to absorb the iron effortlessly. For best results, consume it daily.
4. Dried Peaches:
Include dry fruits in your diet to get more iron. Dried peaches contain many other nutrients as well. Dried peaches are a delicious breakfast companion and can be satisfying. They can be added to salads or consumed just raw. A full bowl of dried peaches can give you about 9% of the daily recommended dosage of iron. Also, they can help you stay fit and healthy as they contain less sugar and calories.
5. Apricots:
This are another wonderful fruits rich in iron. This iron is required for hemoglobin that acts as an oxygen-carrying pigment in the red blood cells. Iron deficiency can cause anemia, inflammation, pale skin, thinning, undernourished hair and heavy bleeding.
6. Raisins:
Raisins are filled with large amounts of iron. This sweet fruit is to be added to milk, juices, yoghurt, oatmeal, cereals, or salads to form a balanced diet. Vitamin C can be helpful to your body to absorb the iron comprised in raisins.
7. Watermelon:
Watermelon is also an excellent source of iron. Watermelon can give you equal amount of iron as red meat. It is filled with vitamin A and C, iron, zinc, beta carotene, lycopene, potassium and many other minerals. They also help in losing weight and stay fit.
[ Read: Mosambi Fruit ]
8. Dates:
Dates are a very good source of iron. It has 0.90 mg of iron in 100 grams. Iron in the red blood cells acts as oxygen carriers of the blood.
9. Figs:
Figs are a good source of iron. This fruit acts like laxative and is a delicious substitute for many sweets. It can either be cooked or eaten raw to obtain the benefits of figs.
10. Bananas:
Bananas are rich and natural source of iron. Bananas help to stimulate the production of hemoglobin in our blood and helps in curing anemia.
[ Read: Beauty Benefits of Watermelon ]
11. Apple:
"An apple a day, keeps the doctor away". An apple contains nutrients, fiber, vitamins and minerals, but it fails to provide good amount of iron required for a daily diet. Iron is required for forming red blood cells to transport oxygen in to our body and produce energy in the body.
12. Grapes:
Grapes have little iron which provides about two percent of iron for a woman. Fruits normally don't provide much amount of iron but they are surely a very rich source of other vitamins and minerals.
[ Read: 25 Iron Rich foods ]
13. Blueberries:
This provides some iron in the diet. Handful of blueberries can provide about three percent of iron for a woman (20-25). They are also good source of antioxidants; hence they can even be useful in many other ways.
[ Read: Iron For Hair Growth ]
14. Tamarind juice:
Tamarind juice is a good source of iron, riboflavin, thiamine, and niacin. Tamarind juice has a very sour and acidic taste. Try consuming it with sugar tempered on it.
15. Black olives:
Black olives are a good source of iron. Iron plays an important role in the production of energy. It is useful in producing carnitine, a non-essential amino acid which is important for the utilization of fat. The proper function of the immune system depends on sufficient iron in the body, which can be obtained from black olives.
Some important tips for Iron:
1. Avoid over dosage.
2. Consume supplements only after proper consultation or if advised.
3. Iron deficiency lead to weakness, fatigue, paleness, inability to concentrate, infection, impaired performance, ill health, breathlessness and heart palpitations.
4. Pregnant women need to be sure to consume enough iron.
5. Iron is absorbed faster and easily than its supplements by the body.
6. Exercising regularly can cause iron loss through perspiration.
7. Iron absorption can be lowered by frequently drinking tea and coffee.
[ Read: 12 Iron Rich Vegetables ]
Also do you know any other fruits and vegetables rich in iron and good for health? Please do share with us!
The following two tabs change content below.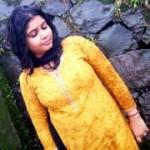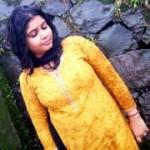 Latest posts by Jayshree Bhagat (see all)