Is Neem Oil Helpful To Treat Scabies?
Are you suffering from itchy patches? Have you tried medication but to no avail? Itchy patches on the skin can be very troublesome, and if not treated immediately, can turn out serious.
You may be aware of the goodness of neem oil and that it works wonders for your skin. But, do you know that neem oil is a natural therapy to treat scabies? Well, the article tells you how you can use neem oil to treat scabies and say bye-bye to your embarrassing skin issues! Want to know more? Read the post!
[ Read: Home Remedies To Treat Skin Allergies ]
What Is Scabies?
Sarcoptes Scabiei spreads Scabies, a highly contagious skin disease. It is an extremely itchy skin condition. It transmits through touch. The most common form of transmission is sexual contact. Itchy rashes, red bumps and blisters characterize the skin disease. It often causes relentless itching.
Why Neem Oil?
Doctors usually recommend oral and topical medicines to treat Scabies. But often these conventional treatments further irritate the skin. Many a times, these medications are slow as the Scabies mites may be resistant to it. Under such circumstances, neem oil comes as a boon to treat the skin disease.
Neem oil is a natural disinfectant. It has amazing healing properties and helps get rid of mites. So, opting for neem oil treatment for scabies is a smart move.
What Are The Benefits Of Using Neem Oil For Treating Scabies?
It soothes the skin
It relieves the pain
It reduces the inflammation
It keeps the itching sensation under control
It reduces the redness due to scratching
Heals any other infections that the open lesion may cause
[ Read: Home Remedies For Skin Itching ]
How To Use Neem Oil For Scabies Treatment?
Here is how you can use neem oil to treat this horrible parasitic infection.
Take four cups of fresh neem leaves. Pound them together and make a fine paste. Now add a cup of fresh turmeric powder and mix. Apply the therapeutic paste on the affected area and leave it to dry. Use this herbal remedy regularly to see best results.
Add a few drops of neem oil to your bathtub. Make sure that you add very little foam so that the oil can diffuse properly. Now soak yourself in this herbal bath for 15-20 minutes. Then bathe using a neem soap and pat yourself dry. After the bath, use a neem lotion or cream on your body.
If the affected area isn't too large, you can simply apply a neem lotion or neem cream on it. Most of these neem creams or lotions have neem oil and neem leaf extracts.
[ Read: Home Remedies For Scabies ]
Points To Remember:
It is important for you to know that neem oil or any other neem product does not eradicate scabies overnight. It can help you get rid of the disease gradually and through regular use. Neem oil interferes with the breeding system of the mites that cause the skin irritation. It slowly wipes them out and brings scabies under control.
Usually, it takes up to 3 to 4 days to treat minor scabies with neem oil. But if the area of infestation is big, it may take up to two weeks for neem to treat it.
You must thoroughly clean and wash your clothes, bedding and furniture to prevent the infection from spreading.
To be on the safe side, continue using neem products on your skin for the next 4-5 weeks. We recommend that you ask each and every member of your family to use neem oil.
Now you know how the neem oil can act as a magic potion to cure you of Scabies. So use neem oil today and watch your skin radiate with health!
Have you ever used neem oil for scabies? If you know any other home remedy for scabies, please share it with us by commenting in the box below!
Recommended Articles:

The following two tabs change content below.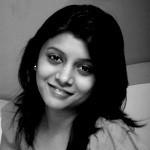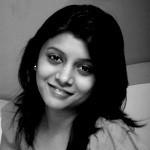 Akruti
Hello, I am akruti, a free lancer who loves to write articles related to lifestyle and health. I believe a healthy outside begins from inside. I am a fun loving person who tries to see the brighter side of life Hope you all love my blogs and articles!!!