Do you have dry hair that tends to become frizzy after every wash? Don't worry, as there is a simple way to solve that. You can use olive oil to treat your dry hair! Not just that – the oil even helps enhance the quality of your hair.
Would you like to know more? Keep reading!
Olive Oil For Dry Hair
Olive oil offers the perfect blend of nutrition and conditioning to the hair, thereby restoring the natural sheen and thickness of even the most damaged and brittle hair. Olive oil works two ways to enhance the beauty of your crowning glory. Firstly, it strengthens your hair, and secondly, it improves the overall flexibility of the hair shaft making it easily manageable.
Here are some tips on how to treat dry hair with olive oil:
1. Olive Oil As Scalp Stimulant
Olive oil is used for massaging the scalp and the hair, as it provides nourishment to the hair and invigorates the scalp. This makes the hair healthier, manageable and vibrant. Oils like olive oil help moisturize dry and brittle hair, naturally (1). For better effect, you can add a small amount of olive oil while styling your hair to lock the moisture in your dry hair strands and make them lustrous.
[ Read: Homemade Tips For Dry Hair ]
2. Shampoo With Olive Oil
Olive oil has the natural capacity to rejuvenate hair shafts and keep them hydrated. You can find a number of shampoos containing olive oil as their main ingredient. Apart from oil, the olive leaf extract is equally beneficial in increasing the growth of the hair and making it soft. It also adds sheen, moisture, and health to lack luster and dry hair.
3. Conditioning Hair With Olive Oil
Damaged, dry and brittle hair needs regular conditioning and nourishment so that it can bounce back to its natural look and strength. Experts recommend conditioning your hair using olive oil at-least once a month, as it quickly penetrates the shaft of the hair and locks the fatty acids within the follicles making them healthy and full of volume. The use of olive oil as a conditioner is extremely beneficial to counteract the damaging and the drying effect caused by the hair colorants, UV rays, salt water or chlorine and hair dryers. Olive oil can also be used to treat cradle cap in infants (2)!
[ Read: Shampoos for Dry And Damaged Hair ]
Tips For Using Olive Oil For Better Results
1. Hot Oil Treatment
Take ¼ cup of olive oil and warm it in a microwave. Slowly pour the oil carefully over your head and massage the scalp gently. Simultaneously run the fingers through the length of your hair so that the moisture of the oil is spread evenly. Make sure to use an adequate amount of olive oil for the treatment so that the hair and the scalp are saturated with oil. Keep it on for half an hour and wash your hair with nourishing shampoo.
[ Read: Dry Hair Treatments From Your Kitchen ]
2. Intensive Treatment For Extremely Dry Hair
If your hair is extremely brittle and damaged, you need a highly intensive hair conditioning treatment. Add an equal amount of olive oil and boiling water in a blender and blend at high speed until the oil and water are emulsified. Massage the warm mixture on your scalp and hair and wrap your head with a terry towel or plastic wrap for around 15 to 30 minutes. You may need to shampoo your hair twice for removing the complete residues of the oil after the treatment.
3. Egg And Olive Oil Hair Mask
In this treatment, you have to use other natural conditioners such as peeled cucumber and eggs to provide extra nourishment to extremely dry hair. Eggs are rich in protein and fortify the hair shaft, thereby strengthening the damaged hair. Cucumbers help to remove the oil residue and traces of shampoo. Mix 1 egg, ½ peeled and chopped cucumber, and 4 tbsp of olive oil in a blender and apply the mixture with a brush on the hair. Leave it on for 10 to 20 minutes and wash twice with a nourishing shampoo.
Have you ever tried olive oil treatment for dry hair? The treatment time can vary from person to person and depends upon the extent of damage to your hair. If your hair is extremely brittle and dry, you should keep the oil for at least 45 minutes or even overnight. For treating minor dryness, 15 to 30 minutes is enough to get desired results.
So yes, start using olive oil for dry hair today and see your hair turn beautiful and lustrous! Also, tell us how this post has helped you! Let us know by commenting in the box below.
Recommended Articles

The following two tabs change content below.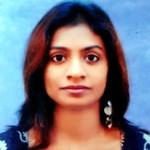 Latest posts by Maanasi Radhakrishnan (see all)