Are you suffering from constipation? Have you been using OTC medications but got no effective results? Then it is probably high time you started using orange juice.
Wondering how orange juice can help prevent constipation? Then you must read this post.
How To Use Orange Juice For Constipation
How does orange juice help constipation? This delicious and beneficial juice is full of fiber, which, as you know, plays an important role in improving the bowel movement. When you do not get enough fiber in your diet, it wreaks havoc with your digestive system. Drinking orange juice with the pulp gives you the fiber you need and stimulates your bowels, allowing you to go to the bathroom without any problem.
[ Read: Is Lemon Juice An Effective Remedy For Constipation? ]
Orange Juice With Flaxseed Oil
As mentioned, orange juice is a great remedy for constipation because of its high fiber content. When you mix it with flaxseed oil, you get double the stimulating action that your bowels need. This oil coats the intestinal walls and stool, and helps in increasing the number of bowel movements you have. With its effects on your intestines and the fiber you get from the pulpy orange juice, you can say goodbye to constipation forever!
All you need to do is take a glass of pulpy orange juice and 1 tablespoon of flaxseed oil. Stir well so that the ingredients blend properly. Drink as required. However, remember that you do have to give the concoction some time to work. According to experts, the orange juice-flaxseed drink takes up to 5 hours to actually start working. Since it will take some time, wait for it to do its job and avoid drinking too many glasses of the mixture.
[ Read: Is Prune Juice An Effective Remedy For Constipation? ]
Orange Juice With Olive Oil
Olive oil is another great home remedy for constipation. Its consistency and texture make it very effective in treating this problem. It also helps in stimulating the digestive system, which in turn helps in moving things through the colon. When you take it regularly, it can prevent constipation from affecting you in the future as well.
Mix a glass of orange juice with the pulp and 1 tablespoon of olive oil together. Like the flaxseed oil mixture, drink it as required. You will gain relief in no time and will have no problems with bowel movements. It should be noted that you can also take olive oil on its own to relieve constipation. Take it on an empty stomach in the morning. If you do not like the taste, mix it with a teaspoon of fresh lemon juice, which also works as a natural constipation aid.
[ Read: Is Pineapple An Effective Remedy For Constipation? ]
Oranges And Orange Juice For Constipation
When you look at natural remedies for constipation, chances are that you will find oranges among the list. It is high in dietary fiber and also helps in stimulating the bowels. According to experts, eating one or two oranges every night before you go to bed and in the morning, can help prevent constipation.
This is how orange juice and constipation are interlinked. Orange juice is a part of breakfast in many households. If it is not in yours, you should start making it so. The benefits of this refreshing juice are too good to be ignored. Since it helps with constipation, you should drink a glass of fresh orange juice with the pulp every morning before you have your breakfast. It will have a soothing effect on your stomach and give you relief from constipation. Making it a part of your daily diet will also prevent this problem.
We hope this post has helped you. Do tell us by commenting in the box below. We would love to hear from you!
Recommended Articles

The following two tabs change content below.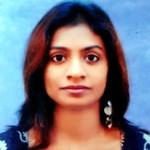 Latest posts by Maanasi Radhakrishnan (see all)