If you are looking to restore your health while getting rid of the excess pounds you are carrying, look no further than the Isagenix diet. Currently, this diet is very popular among those who want to feel, look and sleep better. Health experts to propagate this diet plan for its many benefits! The diet can also help you de-stress, ensuring a complete balance between the body and mind.
What Is The Isagenix Diet? 
The diet looks to shift the body's state from acidic to alkaline and reduce any form of inflammation existing within the body. This is achieved through two phases – cleansing the toxins from the body and supplying it with adequate nutrients. The program helps clean out wastes and toxins from the digestive tract, improves brain health and enhances the functioning of the immune system.
Typically, diets can be monotonous and difficult to adhere to. You will require high levels of motivation to see a diet through. But the Isagenix diet is unique because it is not just a mere diet to lose weight. It is a change of lifestyle and once you begin this program, you will see your body and health in a totally different light.
[ Read: Diet plan ]
The Isagenix diet offers two programs. One is a 9-day program, while the other is a 30-day program. Both programs focus on cleansing the body thoroughly and providing it with the right nutrient support to help maintain optimal health and weight.
Overview of the Isagenix Diet: 
Whether you opt for the 9-day or 30-day program, the Isagenix diet is divided into days when you need to consume shakes and days when you need to cleanse your body. On both types of days, you would have to use a combination of products and consume snacks along with certain supplements to facilitate weight loss and keep your energy levels high.
[ Read: Weight loss ]
Shake Consuming Days: 
On the so-called 'shake' days, you would have to consume a special shake for breakfast and dinner. This shake is made from milk protein and whey, and provides you with 23 g protein and 230 calories. Your lunch should not be more than 400 to 600 calories. On shake days, you can also have snacks, such as almonds, walnuts, celery sticks, cashews or hard-boiled eggs. Between a meal and snack, you can opt to take a fat burner capsule or a product similar to a laxative to cleanse your body out. However, this is optional and not necessary for the isagenix diet program to be a success.
[ Read: Scarsdale Diet ]
Cleansing Days: 
As the name suggests, you are required to cleanse your body, after consuming all your three meals. Even on cleansing days, you can eat snacks between meals. You have a choice between celery sticks, almonds, apples and proprietary Isagenix snacks. You can also eat supplements that come in vanilla and chocolate flavors. Once again, the choice, whether to take a fat burner or a body flush capsule, is yours.
What Makes the Isagenix Diet Plan Different? 
Usually, most diets have a very strict regimen that needs to be followed to see the desired results. This can have a detrimental effect on your health, making the entire purpose of the diet counter-effective. The Isagenix diet takes away the ill-effects and uncomfortable trips to the toilet, as the shake and cleansing days work together to improve health and flush out toxins from the body.
[ Read: Acai Berry Diet ]
The primary focus of the diet is to nourish the body with the right nutrients while ensuring that impurities, which lead to weight gain, are removed from your system. There are no restrictive measures in this diet. Instead, the diet encourages reduced calorie intake along with vital consumption of vitamins and minerals that support overall health and well-being.
[ Read: Fatty Liver Diet ]
Would you try this diet? Let us know in the comments section below.
The following two tabs change content below.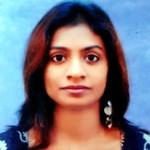 Latest posts by Maanasi Radhakrishnan (see all)