Itching During Pregnancy – Its Causes, Treatments, And Home Remedies
When you are pregnant, you tread all waters with extreme caution. Anything even minorly deviant from your normal body functioning can cause the alarms to start blaring in your head. We can imagine the stress you must be going through when you start to experience severe itching. Not to forget, the irritation from that sensation. If you are on the lookout for safe and effective home remedies for this, you have landed on the right web page.
Itching is a common problem during pregnancy, but it is definitely not untreatable. There are a number of home remedies that can cure this condition. Would you like to know more? Read on!
What Causes Itchy Skin During Pregnancy?
The most common causes of itching during pregnancy are weight gain and hormonal changes. The gain in weight can stretch your skin and reduce its hydration, while the hormonal changes can wreak havoc internally, which reflects on the surface on your skin. There are also other 'not so common' causes for this itchiness during pregnancy. These are given below:
1. Pruritic Urticarial Papules And Plaques Of Pregnancy
This is a condition that is also commonly known as PUPPP. It is a skin rash that is similar to hives, and it usually appears on the belly of pregnant women. PUPPP usually develops during the third trimester and is more common among women who are pregnant for the first time, or those who are pregnant with twins. This condition does not pose a threat to the mother or baby. However, it can cause a lot of discomfort (1).
2. Cholestasis
This is a condition in which pregnant women develop liver problems. The normal flow of bile throughout the body is affected. With cholestasis, pregnant women experience severe itchiness all over their body, but without any visible rashes. This condition poses a threat to the unborn baby and needs to be treated immediately (2).
3. Yeast Infection
Some women experience itchiness or irritation in the vagina. This is caused by a yeast infection in the genital area (3). Hormonal imbalance or a poor diet with excess carbohydrates and sugar can cause fungal growth. Doctors prescribe pregnancy-safe antibiotics to women who develop this infection while they are pregnant.
4. Prurigo Of Pregnancy
This is a condition that usually occurs during the late part of the second or early stage of the third trimester of pregnancy. It starts out as spots that appear similar to bug bites and can turn into tiny cuts that crust due to scratching. This is a rare condition that can cause itchiness that affects the torso or limbs (4). Antihistamines and topical medication are usually prescribed to treat this condition. In rare cases, oral steroids may be required to treat it. The condition does not pose any threat to babies or their mothers, and it usually disappears after birth. However, in some cases, it can last up to three months after childbirth.
5. Pemphigoid Gestationis
This is a very rare condition in which pregnant women develop eruptions that are highly itchy (5). They begin like hives and slowly turn into blistering lesions that are large. This condition usually occurs during the second or third trimester. However, it can begin at any given time, including one or two weeks after delivery. The eruptions start appearing around the belly button area and spread to the other parts of the body, including the soles and palms.
Oral steroids are the most common medication used to treat the condition. It has risks, such as growth problems for the fetus, premature birth, or stillborn babies, which is why it is imperative for pregnant women to get treated immediately if the condition is diagnosed. Close monitoring of pregnancy is also a must.
6. Impetigo Herpetiformis
This is a condition that rarely occurs. It is a form of psoriasis that develops while a woman is pregnant. Although it can start earlier, this condition normally develops during the third trimester. It causes extensive areas in the body to redden with small rashes filled with pus. These rashes may turn into large pus-filled areas that turn white. The rashes appear on the groin area, thighs, armpits, under the breasts, around the navel, etc. They can cause pain but are itchy only in a few cases. This condition causes vomiting, fever, chills, and diarrhea (6).
Pregnant women and their unborn babies are closely monitored if they develop this condition as there can be complications. Systemic corticosteroids are used to treat it. In some cases, depending on the condition, patients may be prescribed other medications. It disappears after delivery, but can occur again during another pregnancy.
If you are experiencing itching while you are pregnant, you can opt for natural remedies to gain some relief apart from taking the prescribed medications. These remedies can help in decreasing skin redness, swelling, pain, and itching sensation without causing any side effects for you or the baby.
[ Read: Home Remedies To Stop Vomiting During Pregnancy ]
Home Remedies For Itching During Pregnancy
Treat Itching During Pregnancy With These DIY Treatments
1. Oatmeal Bath For Itching During Pregnancy
You Will Need
What You Have To Do
Add the oatmeal to your bath water and soak in this for 10-12 minutes.
Rinse your body with water to remove all the oatmeal.
How Often You Should Do This
Repeat this 2-3 times in a week.
Why This Works
This is one of the most recommended home remedies for itching during pregnancy. The oatmeal soothes the irritated parts of your skin and decreases the itchiness (7). You will definitely feel much better after using this remedy.
2. Aloe Vera Gel For Itching During Pregnancy
You Will Need
An aloe leaf
What You Have To Do
Slice the aloe vera leaf sideways and scoop out the gel in an airtight container.
Apply some of this gel on the affected area and massage it in.
Store the rest of the aloe vera gel in a cool place.
How Often You Should Do This
Aloe vera gel can be applied up to twice a day for relief from itching.
Why This Works
This plant is known worldwide for its effectiveness in healing different skin conditions. It soothes the irritated and itchy skin seen during pregnancy as it contains anti-inflammatory compounds. It also works as a hydrating agent for the skin (8). Your skin will feel soft, supple, and nourished with regular usage of aloe vera gel.
[ Read: Home Remedies For Removing Pregnancy Stretch Marks ]
3. Baking Soda Bath For Itching During Pregnancy
You Will Need
2-3 teaspoons baking soda
Water
What You Have To Do
Make a thin paste of the baking soda powder and apply it all over the stomach and areas that are itchy.
Leave this on until it dries and then rinse it off with cold water.
How Often You Should Do This
Repeat this every day.
Why This Works
Baking soda can give you relief from the pain, redness, and irritation that you are experiencing. Your skin will feel soothed, and your discomfort will be alleviated as the paste works its magic on your skin. This paste can also help to treat dryness and the accompanied itching sensation by restoring the pH balance of the skin (9).
4. Coconut Oil For Itching During Pregnancy
You Will Need
Extra virgin coconut oil
What You Have To Do
On clean and dry skin, apply a couple of drops of coconut oil.
Massage the skin for 2-3 minutes so that the oil is absorbed easily.
Leave it on.
How Often You Should Do This
Apply coconut oil twice a day.
Why This Works
Coconut oil penetrates into the deeper layers of the skin and nourishes the dry and irritated skin cells. It provides the skin with essential fatty acids. This oil also has anti-inflammatory and antimicrobial properties. These can further help alleviate the itching sensation and also deal with any infections that may be causing the skin irritation (10, 11).
Caution
Use only the extra virgin or the virgin varieties of coconut oil. Processed oil can contain additives and preservatives that can irritate your skin further.
5. Calamine Lotion For Itching During Pregnancy
You Will Need
Calamine lotion
What You Have To Do
Apply the lotion on the itchy skin and massage it in.
How Often You Should Do This
Reapply twice a day.
Why This Works
This is a remedy that is excellent for itching during pregnancy, especially for women who suffer from PUPPP. Calamine lotion can reduce the itchiness and also prevent inflammation and irritation (12).
6. Dandelion Root For Itching During Pregnancy
You Will Need
1 teaspoon dandelion root herb
A cup of hot water
What You Have To Do
Add the herb to the hot water cup and let it sit for a few minutes.
Strain and drink it.
You can also ingest dandelion root capsules instead of drinking the tea.
How Often You Should Do This
Have a cup or two of this herbal tea in a day.
Why This Works
Dandelion root supports liver function and stimulates the flow of bile (13). Itchiness that is caused by conditions like cholestasis, where the liver function is not optimal, can be treated with this herb.
Caution
Consult your doctor before adding any new herbs or supplements to your diet during pregnancy.
7. Gram Flour Paste For Itching During Pregnancy
You Will Need
2-3 tablespoons gram flour (besan)
Water
What You Have To Do
Add some water to the gram flour and mix well to get a smooth paste.
Apply this as a pack on the affected area.
Let it dry naturally for a few minutes and then rinse it off.
If you are not allergic to dairy, add some milk instead of water for some additional moisturization and nourishment.
How Often You Should Do This
Repeat this once or twice every day.
Why This Works
This kitchen ingredient is famous for making the skin soft and fresh. It is good at moisturizing dry and itchy skin (14).
8. Lemon Juice For Itching During Pregnancy
You Will Need
1 tablespoon lemon juice
1 tablespoon water
Cotton swab
What You Have To Do
Dilute the lemon juice with water.
With the cotton swab, apply this solution on the affected area.
How Often You Should Do This
Do this once or twice a day.
Why This Works
Lemon juice soothes the itchy skin and also eliminates any microbes that may be residing on your skin with its antimicrobial properties (15).
[ Read: Causes Of Fainting During Pregnancy ]
9.  Juniper Berry Lotion For Itching During Pregnancy
You Will Need
4 oz. olive oil OR sweet almond oil OR any carrier oil
1 tablespoon beeswax
1 tablespoon juniper berries
2 teaspoons ground cloves
What You Have To Do
Heat the carrier oil on low flame and melt the beeswax in a separate pan.
Add the melted beeswax to the oil and mix thoroughly.
Add the herbs to this and mix well.
Let this mixture cool down and settle in a glass jar.
Apply some of this to the affected area.
How Often You Should Do This
Repeat the application of this homemade salve once or twice a day.
Why This Works
Though juniper berries are a bit hard to find, they can be just the remedy you need to cure that nasty itch. These berries have inflammatory properties, and when combined with cloves that contain eugenol, they can be a potent itch cure (16, 17).
10. Cold Compress For Itching During Pregnancy
You Will Need
An ice pack
What You Have To Do
Simply place this on the itchy areas of your skin for a couple of minutes.
How Often You Should Do This
Use this remedy as and when required.
Why This Works
An ice pack is a great way to relieve itchiness, especially if you have inflammation on parts of your body. The cold temperature of the pack will quickly provide relief from the discomfort you are experiencing and keep away more itchiness at least for a while (18).
Once you start using these remedies regularly, the itchiness will eventually die down, and most of these will also prevent its recurrence. Here are some more useful tips to prevent your skin from getting itchy while you are pregnant.
Safe Tips To Prevent Itching During Pregnancy
Make sure that your skin is always well-moisturized, especially if you have dry skin.
Use scentless body lotions and moisturizers as certain scents can cause itchiness.
Avoid hot baths and showers as they will dry your skin and make it itch.
Use non-fragrant soaps and shower gels.
Make sure that you rinse off the soap well during your bath or shower.
Always dry yourself gently with a soft towel.
Keep away from the heat outdoors as it can make the itchiness more intense.
Always wear loose and comfortable cotton clothes as they will prevent itchiness and also feel soft on your skin.
Do not use loofahs or body brushes extensively when you shower or bathe as they will irritate your skin.
Wear cotton underwear so that your skin can breathe and irritation can be prevented.
Wash your clothes with mild detergents so that your skin does not get affected by the chemicals present in them.
Drink plenty of water (at least 8-10 glasses daily) so that your body stays hydrated at all times and your skin is well-moisturized naturally.
Do not wear wet clothes or swimsuits for long periods as they can encourage fungal growth, which, in turn, can lead to a yeast infection developing on the skin.
Avoid leaving your AC switched on for long periods as it can make your skin dry and cause irritation and itchiness.
Though we suggest not to keep the AC switched on for too long, do not get overheated as well. Heat can cause rashes that can further aggravate itchiness. Try and stay indoors and wear nice and baggy comfortable clothing when you step out in the sun.
If you experience severe itchiness or develop rashes, visit your doctor immediately to make sure that you are not developing any serious condition. The remedies and tips given above may not provide relief if your skin is extremely itchy or you have developed serious rashes. This is why it is important for you to talk to your doctor. You may need to use topical ointments or oral medications, or maybe even both for relief.
Some queries that we often receive from our readers are answered below.
Expert's Answers For Readers' Questions
Is it normal to have itching during pregnancy?
Yes, it most certainly is. Your skin stretches to accommodate your growing belly and breasts. If you have dry skin, it may worsen during your pregnancy. There are also certain conditions that occur, especially during pregnancy, that lead to rashes that itch a lot or even itchiness without the presence of any rashes. This is why it is recommended that you visit your health care provider and describe your symptoms as they may be a sign of certain conditions, some of which can be quite serious and harmful to you and your unborn baby.
If you are pregnant for the first time, do not be alarmed if you start to experience itchiness in certain parts of your body. It comes with the package! But if it gets alarmingly worse, consult your doctor as soon as possible.
When does your stomach start itching during pregnancy?
It depends on person to person – their skin health and when they start to develop the baby bump. Usually, this is between the late second and early third trimesters.
How long does itching last during pregnancy?
The itchiness usually goes away after delivery, but for some women, it can even last up to three months post delivery.
When to worry about itching during pregnancy?
If the itching becomes severe and/or you start to develop rashes, it is best to consult a doctor to identify the cause and treat it at the earliest. Some symptoms to watch out for are:
The itchiness is limited or concentrated to the palms and soles.
The itching gets worse as the sun sets.
You have no rashes, but the itching is severe.
You pass pale stools.
If you are in your third trimester and your itching is severe, there is the likelihood that you may have developed obstetric cholestasis (OC), a liver disease that may need immediate attention.
Is it bad to scratch your belly while being pregnant?
During pregnancy, your skin becomes highly sensitive and is prone to developing stretch marks. Scratching the belly when it itches can damage your skin and aggravate the stretch marks. Refrain from scratching and apply some lotion or oil to combat the itchiness.
Can you use anti-itch cream while pregnant?
Most of the anti-itch creams that are available as OTC treatments for itching are safe to use during pregnancy. However, some creams can contain irritants. Check with your doctor before you start using any such creams or ointments.
Itchy skin is one of the natural side effects that come with pregnancy. A large percentage of pregnant women experience it, and with a little time and effort, there are many ways to get relief. It does not have to be uncomfortable and annoying. With the remedies and tips provided, you can have a pregnancy without constant scratching and have skin that is free from irritation, rashes, and inflammation.
Do you know any other ways on how to get relief from itching during pregnancy? Share with us by commenting in the box below.
Recommended Articles:

The following two tabs change content below.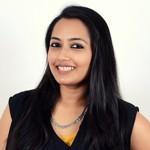 Latest posts by Kushneet Kukreja (see all)