We all know Jennifer Hudson's talent as a singer but the songstress has been making waves lately for the hot new body she's been showing off! She has lost weight but unlike many other celebs that choose to take short cuts, Jennifer has done it the right way. She has worked hard to get the body she now flaunts proudly. She looks healthy and has been the centre of attention at every event she has been seen. Jennifer lost 80 pounds the healthy way and kudos to her for being such a wonderful role model. She looks absolutely stunning!
How Jennifer Hudson Lost Weight?
When Jennifer premiered her fab new figure, there wasn't one person who didn't want to know her secret. The world was amazed by the change and wanted to know how to lose weight like her. She trained with renowned celebrity fitness trainer, Harley Pasternak and started a healthier balanced diet that helped her stay healthy yet lose the unwanted weight after her son was born.
The star, who became a spokeswoman for Weight Watchers in 2010, does not believe in dieting and insists that her weight loss was due to basic lifestyle changes. Jennifer has been known to be outspoken about how comfortable she is in her own skin and has said that she liked who she was then as much as she likes who she is today. If only young women today possessed her confidence!
Jennifer Hudson Weight Loss Tips:
Here are the steps that Jennifer took to lose 80 pounds and go from a dress size 16 to 6! You're definitely going to want to read this if you haven't already!
She found Weight Watchers and was inspired by the diet program's philosophy of losing weight in a healthy way by eating right and eating well.
She went through fitness routines with celeb trainer, Harley Pasternak which included his 25-minute workout that fits cardio, lunges, abdominal exercises, etc. into one routine. His time-saving workouts are a hot favorite among many celebrities.
She kept her workout routines intense and even included basketball as a way to exercise.
Are you thinking what everyone else is? It is really not a tough regimen that she went through! You can do it just as easily as she did! And no, you don't need a personal fitness trainer either. You should just follow this Jennifer Hudson weight loss diet plan!
[ Read: Weight loss program ]
What Kept Jennifer Motivated?
Losing weight permanently is a challenge especially when you're used to a lifestyle that allows you to eat without thinking and be inactive. Motivation is the key when you want to make sure that you lose weight, no matter which weight loss program you opt for. This is true of the songstress too! Here is how she stayed determined throughout her weight loss program:
She took responsibility for her own health and said that if you really want to achieve something, you need to do it for you, not for anyone else.
She made sure that her weight loss goals were realistic for her so that they worked perfectly for her and her life.
For her, commitment, passion and drive are of the utmost importance to lose weight and to ensure that the weight stays away.
She made great changes in the way she thought, acted and lived to make sure that she not only maintained her new weight but also bettered her health and life.
Jennifer Hudson is truly a role model especially when it comes to losing weight as there are so many celebs that would rather take the easy way out and depend on surgery, etc. to make themselves look better.
With so many young women obsessed with losing weight, she is an inspiration and a living example that you can achieve whatever your heart desires if you want it enough and work hard for it! You are what you think. So, become the master of your body and mind, and the world will be at your feet.
[ Read: Apple Diet For Weight Loss ]
The following two tabs change content below.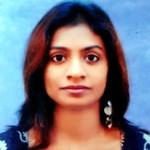 Latest posts by Maanasi Radhakrishnan (see all)