Ayurvedic remedies surpass all other treatments in their effectiveness. What adds more glamour to such remedies is they cause minimal or no side effects. One such remedy is Jojoba hair oil for growth. Though jojoba oil is believed to be a good moisturiser for sensitive skin, it is equally good for hair growth.
What is Jojoba Oil?
Popularly called jojoba oil, this is actually a kind of wax derived from the seed of Jojoba plant, the scientific name of which is Simondsia Chinesis. The plant is found in California, Mexico and Arizona. But the magic of Jojoba oil was unknown to the mankind for a very long time. After killing whales became illegal, people started looking for an alternative source of oil. It was only then that the magic of Jojoba oil was discovered.

Jojoba Oil for Hair Growth:
Jojoba oil takes care of hair growth and the entire well being of your locks in such a way, that you can't help make your friends envious of your healthy mane. Here are the benefits of jojoba oil for hair growth.
1. As a Scalp moisturiser:
Hair growth depends a lot on the health of the scalp. The sebaceous glands on our scalp secrete oil known as sebum. This oil keeps the hair follicles active, contributing to hair growth. Deficiency in the production of sebum makes your scalp dry and therefore your hair becomes dull and dry resulting in split ends and hair fall. Use of Jojoba oil naturally keeps your scalp moist, thereby stimulating hair growth.
2. As a Scalp cleanser:
Excessive production of sebum is again not good for your scalp because this excess clogs the follicles and hinders hair growth. Besides keeping your scalp moist, the use of Jojoba oil cleanses the scalp removing the blocks posed by excess sebum.
3. For better blood circulation, germ free scalp:
Hair growth often gets stunted by bacteria or fungal infection on scalp. Such infections in the minor stage may not provide any signal to make you alert. While you wouldn't know that your scalp is affected by such infections, the follicles start to get damaged. Only Jojoba oil can save the condition as it fights against these infections. At the same time, massaging Jojoba oil improves blood circulation of the scalp gifting you with a healthy scalp.
How to Use Jojoba Oil for Hair Growth:
There are many ways to use this extract of Jojoba plant; it has a versatile impact on hair growth.
You can use Jojoba oil for regular oil massage. For hot oil massage for hair fall, you can mix a few drops of Jojoba oil with coconut hair oil or olive or almond oil.
Jojoba oil can also be used as a conditioner since it has moisturising properties. If your hair is very rough, you can rely on Jojoba oil to bring lustre to your hair. You can also mix Jojoba oil with your conditioner and make this as a regular practice for healthy hair
Jojoba oil is very helpful when it comes to hair treatments. This can act wonderful on those affected by split ends. Put Jojoba oil on the rough ends and spilt ends to feel the magic.
Where to Find Jojoba Oil?
Being an essential oil, Jojoba oil is easily available in the market. Visit any aroma therapist and you will find Jojoba oil. Apart from such stand-alone bottles, you can also buy products containing Jojoba oil as this has become an essential component of most of the hair care products. Check the label to find out the percentage of the oil before buying.
Try using jojoba oil for hair growth and find the difference in your hair. Share your feedback with us in comment section below.
The following two tabs change content below.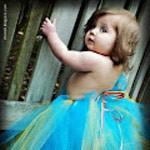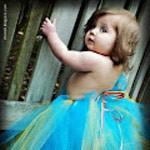 Latest posts by Arshi Ahmed (see all)