Are you overly obese and are trying to get back in shape? Do you feel confused and uninspired to begin with the weight loss process? Then you probably should know the story of Adnan Sami, the famous Bollywood singer who surprised everybody with his legendary weight loss regime.
Do you know how did Adnan Sami lose his weight? Do you want to know his highly effective weight loss secrets? Want to successfully become fit just like he did? Then you should read this post!
Adnan Sami's Weight Loss Secrets Revealed:
1. Set Your Goal:
Weight loss is not an easy challenge to undertake. If you are fat, remember that people might make snide remarks that may bring down your motivation levels. Adnan says that his first step to weight loss was to understand that it was time he did something to cut those pounds. After a life changing appointment with his doctor, Sami decided that it was now or never. His doctor's words had echoed in his head for several days, before he decided he had to do something about his weight.
And there began his tough and arduous journey towards an ideal weight goal. He also adds that he felt like giving up, but fought hard to not let anything deter him from the path. No matter what people or critics said, you need to stay focused and determined on the goal until you achieve it. Set realistic and achievable goals to keep you on track and keep the determination from faltering. This is what helped Adnan make a breakthrough with his weight problem. Once he set his mind on going from obese to slim, Adnan moved to Houston to focus on his goal. A nutritionist helped him examine his relationship with food and how he could make his goal a reality.
[ Read: Aishwarya Rai's Weight Loss Success Secrets ]
2. Have The Will:
Nothing works stronger than a will to succeed, and Adnan Sami will second this one! The singer says that once he was determined to lose the flab, his next goal was to stay strong through the entire journey.
Adnan's doctor advised him to maintain a stringent diet. And the singer had to give a 'No' to some of his favorite foods. This strong willed singer who had many a personal crisis had chosen to gorge on food as a source of relief. Summoning the strength to say no to junk was perhaps one of the most difficult steps for him to take.
3. Get Creative With Exercise Regime:
"My journey from fat to fit was simply remarkable", quipped Adnan in an interview. And why would it not be! This talented musician lost several pounds with sheer determination and will. But is that all that you need to go from flab to fab?
No matter how stringent your diet may be, unless you work out, losing weight will remain a dream. And this held true for Adnan too. Proper food and diet, along with exercise, was what helped Adnan lose the whopping 342 pounds that transformed him as a person.
Exercising was a tough bet due to his bulk, so Adnan began with a strict diet that helped him lose 90 pounds. Then he hit the tread mill. This helped him in losing a few more pounds. Not only was he able to sleep and get up on his own, he also began to feel a lot more better both mentally and physically.
Once he lost a few more pounds, there was no looking back. The singer put his heart and soul into his weight loss goal and exercised tirelessly. Part of his exercise regimen was filled with cardio exercises, a set time at the treadmill and various dance forms. He also went on long walks that were both relaxing and liberating.
[ Read: Top 9 Celebrity Weight Loss Secrets Revealed ]
4. You Are What You Eat:
Someone has rightly said that you are what you eat. So, while you get the determination and grit to get it right, make sure you also watch what you eat. Most important aspects of weight loss are to eat right and make healthier choices for each meal, every time until and unless one reaches the target one has set for self.
In Adnan Sami's case he quit junk food. His doctor also advised him to avoid food containing rice, bread, oil and even sugar. Going from a mound of flesh to an 85 kg normal human was no easy task and Adnan too battled hard to resist his temptation to gorge.
Salads and fruits constituted his main diet, and it was supplemented with fruit drinks.
5. Surround Yourself With Positive People:
It is crucial to make sure you have people who support you, motivate you, guide you and help you bounce back on track when you seem to be losing focus. People around you should be a source of inspiration for you, so avoid the ones who are critical. Remember to take criticism in a positive manner and let it motivate you and not be a reason for you to stray from your path.
Adnan had his own set of well wishers and family who backed him as he set out on this near impossible task of losing over 500 pounds he had put on over years of comfort eating to combat depression. Unflinching familial support helped this troubled singer get his life back on track.
6. Don't Lose Focus:
There would be days when you tend to slip from your schedule or deviate from the day's health or exercise regime; it is natural and quite humane if this happens. Everyone has a slip up. The idea, however, is not to lose focus on the bigger picture and get back on track as soon as possible.
Allow yourself the leverage of an indulgence once in a while so that there are no dangerous eating sprees or there are no cave-ins when suddenly one is face to face with good food. Each day matters, so make sure you have your target clear and is always focused to reach it.
[ Read: Kajol's Weight Loss Success Secrets ]
Losing weight is not an easy task, but it is not impossible either. One can easily achieve the weight loss target like any other goal, if they stay focused and work every day towards it. Each day and decision would matter, so forget about others and do what works for you. Each person has a different body, and different things will work for each one of us out there. Pay attention to your body and chances are that you will reach your weight loss goal in no time.
These are Adnan Sami's weight loss secrets revealed for you. Adnan today is a confident man. A great singer and loved and looked upon by many. He is in the best state of mind and is an inspiration to many!
What helped you lose weight? Share your weight loss secrets with us right below!
Recommended Articles:
The following two tabs change content below.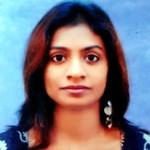 Latest posts by Maanasi Radhakrishnan (see all)