SPONSORED
Permanent Laser Hair Removal Treatment In Hyderabad – What, Why & Where?
I am a doctor with 13 years of experience in helping patients with their hair and skin related ailments and queries. I have worked with a huge number of clients in my entire professional career. Today, we live in a competitive world where confidence plays a major role in helping us thrive. Your appearance is an important factor in determining your confidence levels. What do you generally do if you have hair at unwanted places? Most of you might go for hair-removal treatments like threading, waxing, using certain creams, etc. But how far are they effective? And how comfortable can one be while undergoing such treatments?
These are the questions most of us need to consider while going for any hair-removal treatment. Traditional treatments for removing hair are quite uncomfortable, and sometimes even painful, which add to unwanted stress and anxiety. This is where we have a solution, in the form of Laser Hair Removal – a second-to-none treatment to treat excess hair growth.
What Is Laser Hair Removal?
In simple terms, Laser Hair Removal is the procedure through which one can get their unwanted hair removed by exposing the hair follicles to highly focused pigment specific wavelength of light. The pigments in the hair follicles absorb the light, thereby destroying the hair. Today, Laser Hair Removal is one of the most popular and preferred cosmetic procedures for hair removal.
You can book an appointment with me in Hyderabad here:
http://www.olivaclinic.com/stylecraze/laser-hair-removal-hyderabad
Benefits Of Laser Hair Removal
There are a number of benefits of Laser Hair Removal, which makes it one of the most viable options to choose amongst others:
The treatment helps remove hair permanently. According to statistics, about 60 – 90 percent of unwanted hair can be removed permanently with this treatment.
Unlike the traditional modes of hair removal, this treatment is completely painless and doesn't leave any scars behind. It also doesn't result in any infection.
The procedure is extremely precise. The lasers target only the dark, visible hairs in the treated areas without damaging the surrounding skin.
The lasers take only a few seconds to treat many hairs simultaneously. This makes the procedure swift and doesn't lead to wastage of time.
The procedure helps treat hair on almost any part of the body like under arms, legs, bikini-line, back, chest and abdomen.
It is more effective and beneficial than electrolysis or depilatories.
For StyleCraze readers in Hyderabad, we are offering a limited time discount of 30% off on small body parts and 50% off on large body parts and full body hair removal valid until Sep 28th. Click here to book an appointment –
http://www.olivaclinic.com/stylecraze/laser-hair-removal-hyderabad
Think of all the pain you won't have to endure, the time you will save and the better hygiene you will have because of a doctor monitored safe hair removal method.
Why Oliva Is The Best Place For Laser Hair Removal Treatment?
As a doctor, I have worked with a lot of patients looking for the safest and most effective hair removal methods. The treatment process we provide is world-class, and offers a hassle-free and painless experience.
The laser equipment we use is imported from the USA and Israel. They are approved by the US FDA, and come with cutting-edge technology that can only deliver you the best.
The laser machine we use has an in-built cooling mechanism that cools the skin and protects it from the effect of heat from the laser.
A simple patch test is done prior to the actual procedure. This enables you to get a feel of the complete treatment process beforehand.
Our cosmetic dermatologists assess various factors to customize the procedure for you and keep you comfortable and at ease.
Our therapists undergo extensive training and certification before they perform any procedure on you. They carry out the treatment under the supervision of doctors, and would go to any length to keep you comfortable.
According to the All India Life Style Hospitals & Clinic Ranking Survey 2015 (by the Times of India) on the top dermatology and trichology clinics in Hyderabad, Oliva has been ranked No.1.
I would be happy to answer any questions you may have on laser hair removal. Please click here and give your details so we can setup an appointment – http://www.olivaclinic.com/stylecraze/laser-hair-removal-hyderabad. Please leave a comment below and I will answer your queries.

The following two tabs change content below.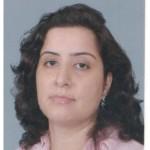 Latest posts by Dr. Saguna Puttoo (see all)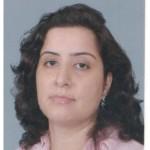 Dr. Saguna Puttoo
DrSaguna Puttoo is a young, passionate and dynamic cosmetic dermatologist with 13 years of experience in comprehensive range of skin and hair problems. Her clinical specialization includes dermatology, cosmetic dermatology, trichology, hair problems, platelet rich plasma therapy, chemical peels, acne and acne scar treatment, Pixel laser skin resurfacing, dark circle removal, treating skin pigmentation, different types of skin rejuvenation and lightening procedures, Botox, fillers, & warts and tattoo removal.DrSaguna possesses hands on experience in various dermato-surgical procedures like cryotherapy, electrocaurty, radiofreqyency ,vitiligo surgeries(miniature punch grafting etc.), Microdermabrasion, PUVA therapy etc. She has worked on leprosy cases too and has ably handled emergency cases, indoor patients, and OPD of 100 to 150 patients per opd session.Bestowed with awards and presentations at various conferences both at state and national level, Dr.Saguna is an astute physician with excellent clinical acumen. She has also been conferred with certificates of merit during graduation and post graduation for achieving Distinctions and top university ranks in various subjects and a gold medal in DVD from saurashtra university . she holds a DNB degree in dermatology and venereology as well.