Long hair always has and will continue to be a rage. The only thing that keeps evolving is the style of long hair women flaunt. On the same lines, we bring you 50 stylish hairstyles for long hair, which will impress you and possibly have you gushing over quite a few.
Let's have a look at 50 latest hairstyles for long hair that you can try today:
1. Blunt:
The blunt hairstyle is a winner. Simply add some blunt bangs on the front, covering the entire forehead. The hairstyle helps hide a wide forehead and also draws attention to your cheekbones.
2. Updo:
Updos are like the most elegant hairstyles you can get. A well made updo is a head turner and can have other women seething with envy. Taylor Swift combines the forehead blunt with this amazing updo.
3. Bangs With Waves:
Zooey Deschanel looks amazing with her bangs and wavy hair.  The bangs add a bit of glamour to her lustrous mane, giving her an uber-chic look.
[ Read: Stylish Hairstyles For Long Thin Hair ]
4. Sleek and Shiny:
Gwyneth Paltrow shows us how to get this hairstyle right. Doesn't she look lovely here, with her sleek centre-parted blonde tresses?
5. Side Swept and Sleek:
The side swept and sleek look has been around for a while now. Many celebrities have tried the hairstyle. The beautiful Penelope Cruz shows us how to achieve the look.
6. Straight Hair With Layers:
Jennifer Aniston shows us how to create this classic look with gradual layers on her sleek blonde hair. The layers frame her face perfectly. This is one of the latest hairstyles for long hair with layers.
7. Simple Braids:
You can't go wrong with this latest hairstyle for long hair. The braids give you an edgy, cute look. Apart from being exceedingly fashionable, they are fun to create.
8. Fishtail Braids:
Fishtail Braids are a classier option to simple braids, and they provide a fun twist to the plain Jane braids. Check out Blake Lively with her messy fishtail braid.
9. French Braids:
French Braids can trace their roots back to 6000 years ago. The fishtail braid is basically a variation of the French braid and if done correctly, it's a regal hairstyle to flaunt.
10. Waterfall Braids:
The artistic Waterfall braid provides an artistic touch to the simple braid. It is tougher to create and requires a bit of patience. The end result is mesmerizing.
11. Perky Side Pony:
Try this new side ponytail to give a unique twist to the ponytail. Tease the hair and tie a rough side pony. Celine Demarchelier adds a bit of style to this hairstyle by wearing a glittering hair band.
12. Boho Braids:
The Boho Braid is a hairstyle that is a huge hit among women, famous and non-famous alike. Paris Hilton pulls off the look perfectly here. Boho Braids provide an alternative to Simple braids and are quicker to create.
[ Read: Party Hairstyles For Long Hair ]
13. Flirty Ponytail:
The ponytail is a classic. However, this unique twist spruces the ponytail up and adds a bit of oomph to your hair.
14. The Pouf:
The poof, pouf or pouffe is an 18th century hairstyle. It is one of the best hairstyles that you can opt for with long hair. It takes a long time to recreate this regal wonder, but is worth the wait.
15. Messy Bun:
Buns are romantic, sensual, beautiful and classy. What if we messed it up a bit? Would these expletives change? We don't think so, but, check out Hollaback Girl Gwen Stefani and make your own decision.
16. Sleek Knot:
The sleek knot bun looks dazzling. To get this hairstyle, part your hair in the middle, make a ponytail. Keep on wrapping the pony until it coils around the base like a knot. Voila, you are ready to make the men go weak in the knees.
17. Half-do:
The half updo or the half-do is a popular hairstyle often viewed as a quicker style to create than the updo. Simply gather hair from the top of the head and comb it back, while letting the remaining hair fall down.
18. Cinnamon Bun:
The Cinnamon Bun is a hairstyle popular among the bun enthusiasts. If you are a lady that likes to experiment with buns, try this intricate hairstyle.
19. Knotted Ponytail:
The knotted ponytail is, as suggested by the name, a ponytail that includes a knot. It is the most convenient hairstyle that you can create. The knotted ponytail is one of the cutest hairdos out there. Bip Ling adds a bow for extra cuteness.
20. Side Bun:
We have been talking about all kinds of buns. Another bun hairdo that will have men and women gushing over you is the Side Bun. The Side bun is suave, sexy and easy to create.
21. Braided Ponytail:
Ponytails can be cute, elegant, suave, chic and all things stylish. However, an extra twist to the ponytail can actually enhance its reputation. The braided ponytail does just that.
22. Princess Jasmine/Bubble Braid:
Cartoons are the last thing that we wish to take hairstyle tips from. However, Princess Jasmine from Aladdin truly caught our imagination. The bubble braid has truly caught our attention in real life and it looks brilliant.
23. The Braided Headband or Milkmaid Braid:
The Milkmaid braid is a variation of the braided hairstyle. This look can be teamed up with an elegant evening gown or a summer dress for a day out to the beach. Check out Jennifer Lawrence. Doesn't she look cute in this hairstyle?
[ Read: Awesome Hairstyles For Girls With Long Hair ]
The following two tabs change content below.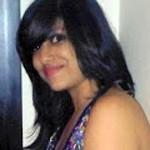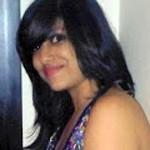 Latest posts by Debolina Raja Gupta (see all)