How To Make Coconut Water Face Toner At Home?
Do you want clear, radiant skin? A face toner in your beauty arsenal is the key. One of the best natural face toners you could have is the one made with coconut water.
Wondering how you can make one and how it can benefit you? Keep reading this post to know!
Face Toner – A Brief:
A toner is basically a clarifying agent that helps clear your skin and give it fresh radiance. It will help in removing any excess oil and dirt from your skin, refreshing and preparing it for a moisturizer. The best part about a natural face toner is that you can make one at home with just a few simple ingredients.
Making Coconut Water Face Toner At Home:
Making a face toner with coconut water is easy. All you need are two ingredients – coconut water, of course, and fresh lime juice. This is a recipe that is way too easy to prepare! All you need to do is mix the coconut water and a teaspoon of freshly-squeezed lime juice. And you are good to go!
When you use a coconut water face toner, it helps in the following ways:
As mentioned earlier, it removes excess dirt and oil from your skin.
It restores the natural pH balance of your skin.
It reduces the appearance of wrinkles, fine lines, and dark spots.
It protects your skin against bacteria by sealing the pores.
It boosts the blood circulation in the skin.
It helps in improving your skin tone.
It keeps your skin hydrated.
It helps in keeping your skin feeling and looking fresh.
There is no doubt this face toner is an essential beauty product because it has so many benefits. It is the perfect toner for all skin types, but is especially excellent for those of you with normal or dry skin. Make sure that you use it daily to have beautiful skin all day, every day.
You can also use coconut water on its own as a regular face toner. Make sure that you use organic ingredients when you make homemade face toners and other skin care products. This way, you make sure that there are absolutely no chemicals or other harmful substances.
How To Use A Face Toner:
There are certain points you should keep in mind before you use your coconut water face toner.
Always make sure that your face is properly cleansed before using a facial toner.
Gently wipe your skin with a cotton ball that is dampened with coconut water face toner.
Allow your skin to absorb all the goodness of the toner before you apply sunscreen or moisturizer.
It is best to avoid your eye area when you use a toner.
For homemade face toners, remember to store them in airtight containers in the refrigerator. They do not contain preservatives, so they need to be stored carefully to prevent them from spoiling.
When you use your homemade face toner every day, make sure that impurities do not clog your pores. This in turn prevents the formation of pimples, acne and other blemishes. Coconut water helps in lightening your skin, giving you an even skin tone, and making it look radiant and fresh. The lime juice works as an astringent, closing the open pores and removing excess oils without stripping them away completely.
As you can see, making your own coconut water face toner at home is really easy and takes only a couple of minutes. With this toner, your skin will gain a wide range of wonderful benefits. It is one of the best ways to make sure that you naturally keep your skin looking and feeling oh-so-good.
How has this post helped you? Tell us by commenting in the box below!

The following two tabs change content below.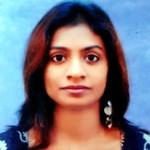 Latest posts by Maanasi Radhakrishnan (see all)