15 Health Benefits Of Lemongrass Oil You Must Know
You must be aware that there are ingredients right in your kitchen that can offer you the best of benefits. And one amongst those is lemongrass oil. Its use has been prevalent in India for a long time, and it has been immensely beneficial to whoever has used it. Wondering how? Read this post to know more.
Lemongrass – A Brief
Lemongrass, also known as Cymbopogon citrates in medical terms, is a simple herb with many benefits and uses. The herb grows extensively in India and Sri Lanka. It is widely used in the kitchens of most Southeast Asian countries like Malaysia, Singapore, Thailand, Vietnam, and Indonesia, and is rapidly getting acclaim in Indian homes as well.
What Is It Called In Different Indian Languages
Lemongrass has different names in different Indian languages. These include
In Hindi – Nimbu ghaas
In Kannada – Nimbe hullu
In Telugu – Nimma gaddi
In Tamil – Elumichai-ennai pullu
How Lemongrass Oil Can Benefit You
1. Acts As A Natural Deodorizer
It's next to impossible to step out of our homes without having used a deodorant, isn't it? When it comes to all those flashy deos we see on TV, one thing is certain – they do things to our skin that we wouldn't dare imagine.
This is where lemongrass oil scores points. It is a natural and safe air freshener and deodorizer. Simply add the oil to water and use it as a mist, or as an oil diffuser or vaporizer.
2. Gives Relief From Headaches
In case you are one of those hardworking employees who to work in the morning without having an idea when they would be returning home, then you would be pretty familiar with headaches.
But worry not, because lemongrass oil does the trick. It has calming and soothing effects that can relieve pain, pressure, and tension like magic and keep those menacing headaches at bay.
According to an Indian study, lemongrass essential oil has the ability to treat headaches (1).
3. Great For Digestion
Someone once said that if you take good care of your digestion, everything else falls in place. Truer words couldn't have been spoken.
Lemongrass oil has the incredible ability to treat a number of digestive disorders – these include stomach gas, irritation in the stomach and the bowels, etc. The oil can also play a superb role in treating gastric ulcers and stimulating digestion. It also treats stomach upsets and is usually taken with tea for its stomach-calming effects (2), (3).
There are a number of foods that can aid in digestion, but lemongrass oil might beat most of them.
4. Lowers Cholesterol Levels
Cholesterol is the new enemy (the bad cholesterol, we mean). Or probably, it is the only enemy that has been invading human peace for centuries now.
Seriously. If we don't get rid of it, the chances are high that we might as well end up in hospitals sooner or later. Not an attractive proposition, is it?
Various studies have shown that the consumption of lemongrass oil can sustain healthy levels of triglycerides in the body, thereby bringing down the levels of LDL (a.k.a the bad cholesterol). This, eventually, results in the unobstructed flow of blood through the arteries, destroying the chances of you contracting cardiac diseases (and ending up in hospitals).
In a Brazilian study, the intake of lemongrass was found to be safe and effective in lowering the blood cholesterol levels (4). Another study conducted in Chile had found that lemongrass can play a major role in preventing the onset of atherosclerosis (5). In another study, there was cholesterol reduction observed in mice that were given lemongrass essential oil for 21 days (6).
5. Helps Treat Inflammation
You name a health condition, and the chances are that inflammation will have something to do with it.
Lemongrass oil has been found to possess anti-inflammatory properties, and can aid in the treatment of a number of diseases like asthma, Crohn's disease, cancer, cardiovascular disease, diabetes, high blood pressure, and Parkinson's disease.
In an Algerian study, lemongrass essential oil was found to be effective in treating skin inflammation (7). According to a Japanese study, lemongrass oil contains a component named citral that is responsible for its anti-inflammatory properties (8). Another Japanese study showed the constituents of lemongrass, citral and geranial, might have the ability to treat inflammation (9).
6. Relieves Menstrual Cramps
Well, there are foods that can help relieve menstrual cramps. But then, lemongrass oil does a wonderful job too. The oil has been found to cure menstrual cramps, along with the associated nausea and irritability.
According to the US Food and Drug Administration, lemongrass oil can be used to treat the different symptoms of menopause (10).
An infusion of lemongrass mixed with black pepper can usually help relieve the symptoms of menstruation (11). One can also consume the raw juice of the grass for relief.
7. Has Antibacterial Properties
Lemongrass oil's antibacterial properties are wonderful. These help in preventing infections like ringworm, athlete's foot, and other types of fungal infections.
In one study conducted at the University of Arizona, lemongrass oil was found to be effective in combating Salmonella Newport, a prevalent microbial infection in cattle (12). In another Indian study, lemongrass oil was found to be one of those oils that were efficient in combating Streptococcus mutans, a type of bacterium (13). Similar results were also acquired in a Japanese study (14).
8. Strengthens Your Immune System
Lemongrass facilitates the absorption of nutrients in your body, thereby strengthening the immune system. This eventually protects your system from disease and keeps it functioning well for a long time.
9. Has Antioxidant Effect
Antioxidants, by far, could be one of the most powerful things within your body. They fight free radicals that otherwise would cause serious illnesses.
Research has shown that one of the main components of lemongrass oil can inhibit the growth of cancer cells, especially in the early stages.
According to one Indian study, citral, an important component in lemongrass oil, possesses antioxidant properties (15).
10. Aids In Detoxification
Detoxification is an effective way of flushing the toxins out of your body, and lemongrass oil does the job brilliantly. The oil detoxes the liver, digestive tract, kidneys, bladder, and the pancreas. This detoxifying property of lemongrass oil can be attributed to its diuretic nature.
You can simply add lemongrass oil to your soup or tea and keep your system clean.
11. Can Improve Hair Health
Lemongrass oil can do a world of good to your hair by strengthening your hair follicles. The oil's antibacterial properties can help keep your hair strong and odor-free. Simply massage a few drops of lemongrass oil into your scalp and leave it on for about 15 minutes, after which you can rinse as usual.
In a study conducted in Thailand, it was found that hair tonics containing lemongrass oil were more effective in treating dandruff (16).
12. Can Be An Excellent Muscle Relaxant
Ever came home from work late in the night and craved for a massage? We all have been there, haven't we?
A bottle of lemongrass oil in your home can solve those troubles.
This is because the oil improves blood circulation, thereby relieving muscle spasms, sprains, aches, and cramps. You can simply rub some diluted lemongrass oil on your body, or even make your own lemongrass oil foot bath.
13. Can Help Cure Fever
Lemongrass oil has excellent antipyretic properties that can help reduce high fever, much before it gets dangerously aggravated (17).
14. Is Good For The Nervous System
We don't have to tell you how important the nervous system is for the proper functioning of your body. But owing to lifestyle changes (which are almost inevitable), the rising levels of pollution, and all other factors that are harming our health, it is always wise to take preventive measures and protect ourselves.
Here is where lemongrass oil comes into the picture. It acts as an essential tonic to the nervous system in general. The oil aids in the treatment of various nervous disorders like Parkinson's disease, Alzheimer's disease, convulsions, lack of reflexes, etc. It does this by strengthening the nerves in the body and stimulating them.
According to a study conducted in India, essential oils like lemongrass can offer protection against brain cancer (18).
15. Is A Great Sedative
Lemongrass oil has excellent soothing and calming effects on the mind. According to an Algerian study, lemongrass oil can have sedative effects (19).
Now that you know the benefits of lemongrass oil, go ahead and check out its nutritional content.
Nutritional Chart Of Lemongrass
Lemongrass (citronella), fresh Nutritive value per 100 g.(Source: USDA National Nutrient data base)
Principle
Nutrient value
Percentage of RDA
Energy
99 Kcal
5%
Carbohydrates
25.31 g
19%
Protein
1.82 g
3%
Total Fat
0.49 g
2%
Cholesterol
0 mg
0%
Vitamins
Folates
75 µg
19%
Niacin
1.101 mg
7%
Pyridoxine
0.080 mg
6%
Riboflavin
0.135 mg
10.50%
Thiamin
0.065 mg
5.50%
Vitamin A
6 mg
<1%
Vitamin C
2.6 mg
4%
Electrolytes
Sodium
6 mg
<1%
Potassium
723 mg
15%
Minerals
Calcium
65 mg
6.50%
Copper
0.266 mg
29%
Iron
8.17 mg
102%
Magnesium
60 mg
15%
Manganese
5.244 mg
228%
Selenium
0.7 µg
1%
Zinc
2.23 mg
20%
The lemongrass oil uses are truly amazing, aren't they? Make this oil a part of your daily routine and see yourself marching towards healthfulness. Also, tell us how this post has helped you. Do comment in the box given below.
Recommended Articles

The following two tabs change content below.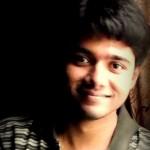 Latest posts by Ravi Teja Tadimalla (see all)