Top 10 Mild Shampoos Available In India
We all are very hair care conscious! We love to have soft, smooth, managed, clean and healthy looking hair. For this, it is very important to select the correct hair shampoo. Hair shampoo must be mild and at the same time nourish your hair. Here, we discuss the top best mild shampoos available rightly in India. Have a look!
Top 10 Mild Shampoos
1. Himalaya Baby Shampoo
Himalaya Baby Shampoo is a mild shampoo that cleanses the hair very gently. This also makes your hair look soft, shiny and manageable. It contains hibiscus extract that conditions and chickpea that gives shine and health to the tresses. The khus-khus in this shampoo cools the scalp that prevents itching of scalp. This is clinically tested and is best suited for all types of skin. This is even suitable for the little toddlers.
Price: Rs .149
2. Assure Ultra Mild Shampoo
Assure Ultra Mild Shampoo helps you re-gain long and healthy hair. This shampoo contains the goodness of avocado oil that is known to hydrate and add shine to the hair. This is a very mild shampoo that is best for daily use. The D-Pantheon (Vit-B5) conditioner in this shampoo gives long-lasting hydration and rosemary gently cleanses and stimulates the blood circulation in the scalp. This is also useful to relax and maintain healthy hair that is suitable for all types of hair.
Price : Rs. 180
3. Asepta Ultra Mild Shampoo
This Ultra Mild Shampoo is best suitable for normal hair as it has silk extracts and grape seed oil. This is useful to fight against hair fall and have healthy hair. This also provides moisturization to the scalp and prevents bacterial and fungal infections. This mild shampoo can be used for daily use to make hair strong, soft, lustrous and healthy.
Price: Rs. 1200
[ Read: Best Shampoos Available In India ]
4. BC Aloe Essence Sensitive Soothe Mild Shampoo

This shampoo from SCHWARZKOPF is best suitable for sensitive scalps. It contains aloe essence and sugars that cleanses the hair very gently. This also soothes, hydrates, calms and prevents the scalp irritation. This doesn't contain any color and has a mild lingering fragrance. This is dermatologist tested and suitable for all types of hair types and sensitive skin.
5. Tvam Henna Extra Conditioning Shampoo For Dry Hair

This shampoo contains ingredients such as henna, amla, liquorice, neelkamal, shikakai, bhringaraj and aloe vera that gently nourish your hair. This stimulates growth of new hair from its root. This, it provides shiny, healthy, conditioned, moisturized hair follicles. This makes the hair strand thick and full of volume.
Price: Rs. 922
[ Read: Top 5 Natural Shampoos ]
6. Aloe Veda Mild – Nourishing Shampoo

This is a mild shampoo that can be used for everyday wash. This gently washes off the impurities with its organic ingredients. It is a unisex Aloe Vera shampoo and is suitable for all types of hair. This contains antibiotic properties to soothe the scalp and adds moisture to your hair. Hence, this also treats dry scalp, infection and dandruff. It contains Vitamin B5 and biotin to nourish the hair from root to tip. The shampoo has mild fragrance that lingers with the bathing experience.
Price: Rs.130
7. Rene Furterer Okara Mild Silver
It focuses on handling gray locks. This is designed to reconstruct and gently nourish the hair. This shampoo gives shine and silvery highlights for healthy hair shaft. It has Vitamin B5 and vitamin E that hydrates, protects anti-free radical activity and makes the hair supple and shiny with silvery brilliance.
Price: Rs.4200
8. Khadi Shikakai Honey Shampoo
Khadi Shikakai and Honey is a 100% organic and natural shampoo. This shampoo is SLS and parabens free, yet it gently cleanses and conditions the hair. This is very mild that is best for daily use and is suitable for all types of hair.
Price: Rs. 180
[ Read: Tea Tree Shampoos ]
9. The Body Care Anti Hair Fall and Dandruff Shampoo
The Body Care Anti Hair Fall & Dandruff Shampoo is a very mild shampoo that removes excessive oil. This gently cleanses the hair and maintains the natural oil balance of hair. It contains therapeutic properties to reduce hair fall, dandruff to nourish and strengthen the hair tresses.
Price: Rs. 112
10. Nyah Ginger Lime Mint Extra Conditioning Shampoo
Nyah ginger lime mint extra conditioning by Nyah is an organic shampoo. It contains pure natural botanical extracts to de-stress and nourish your hair scalp. This also conditions with its ingredients list such as amla, lime, camphor, ginger, and reetha.
Price: Rs. 273
[ Read: Best Aloe Vera Shampoos ]
Hope this article on top mild shampoos in India was quite interesting and helpful. Feel free to share your valuable comment with us.

The following two tabs change content below.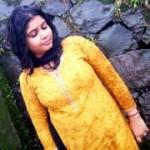 Latest posts by Jayshree Bhagat (see all)