Nothing can ruin your look like sweat.
Summers and monsoons are those months where you simply cannot ignore the heat and sweat. The worst to be affected is your hair. The problem with these months is that most hairstyles we try end up making our hair sweaty. This can lead to scalp infections that results in hair fall.
The key thing to remember during the humid monsoon months is to opt for styles that help keep hair free yet tied. You need to avoid them becoming sweaty, but that does not mean you cannot style them.
This monsoon, try out some fun and interesting hairstyles while keeping the health of your hair in mind.
4 Must Try Monsoon Hairstyles:
1. Ponytail Hairstyle During Monsoon:
Ponytail hairstyles have been forever favourites amongst most girls and women alike. It is one of those styles that have really taken the ramp and all major fashion circuits by storm. These are quick to create and also make us look tidy.
For the monsoon, try giving your regular ponytail a twist with this stylish look:
Instead of tying the ponytail high up, try and tie it at the nape of your neck.
Do this not in the middle but as a side ponytail.
You can also curl your hair before pulling it up in a ponytail.
Now accessorize with a colorful floral headband or tie your bright colored scarf around it.
Pull out some strands of hair over your face for a more stylish and feminine effect.
This hair style will help keep the hair in place and still keep you looking ready to hit the street anytime we want!
2. Braid Hairstyles During Monsoon:
Braid hair styles are the in hairstyles this season! This simple hairstyle has been given a new definition and has been sported by many celebs at the red carpet and other events.
Try out something different and interesting with your simple braids this monsoon:
Don't do the regular style of tying your braid that is most common. Instead, braid it inside out if you want to give it a more dramatic effect.
Opt for side braids instead of the regular back braids.
Braids are brilliant in the rainy season as they help to keep the frizz under control. It also helps make your hair more manageable and you can easily redo the style if you get drenched in the rain.
Here are a few more options and styles in braid hair styling that you can easily try out at home:
3. Loose Waves:
Most of us face the problem of frizz during the humid monsoon months. If your hair has a tendency to get frizzy, wearing it straight will not look good no matter how hard you try.
Instead of using too many products and heat to straighten it out, a great way to get some change in your look is to go for some cool loose waves. This will give your hair that stylishly messy look without looking untidy or frizzy.
[ Read: Rainy Season Foods You Can Include In Your Diet ]
4. Bun:
Tie up all your hair on the top of your head in a ballerina bun. This particular type of hair style is also known as a top knot bun. Instead of only keeping it tight and tidy, you can also try going for a messy bun look. It looks stylish and is a great way to manage hair especially if it gets wet in the rain.
Monsoon is all about having fun and enjoying the rains. So you should not be spending too much time worrying about your hair and its health. Try out these lovely Monsoon hairstyles and let your hair enjoy the months as much as you plan to.
Do let us know which of the above Monsoon hair styles worked best for you!
Recommended Articles:

The following two tabs change content below.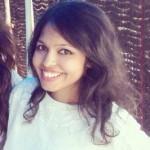 Latest posts by Karishma Sehgal (see all)