While you may be stunned to see the impeccable beauty of a Moroccan woman, you must be looking for the secrets behind her natural beauty. It is true that though they belong to a struggling land, Moroccan women have that firm beauty in their eyes. The history of their struggle is vivid in their slender shape and sharp looks. Those who are not looking for 'size zero' beauties must be attracted towards the fuller bodies of the Moroccan beauty women. As they are often not exposed to high street fashion, they prefer sticking to natural solutions for upholding their elegance beautifully.
Moroccan Beauty Secrets:
1. Moroccan red clay: Moroccan red clay is a popular additive and Moroccan women often apply this paste as a beauty mask. The local lotions and soaps are also made of this product that happens to be the top most beauty secret of the women of Morocco.
2. Moroccan rhassoul clay: Moroccan rhassoul clay happens to be another natural face mask that Moroccan women prefer using. The clay is great at removing impurities from the clogged pores of the skin.
3. Moroccan Argan oil: Argan oil is a popular skin tonic used by Moroccan women since ages. It happens to be the prime secret behind their evergreen youthfulness..
[ Read: Beauty Secrets ]
Moroccan Makeup Secrets:
1. Ghassoul for a radiant, clear face: Ghassoul is natural clay that includes certain softening properties. Moroccan women have used this clay since ages, and it is of course another Moroccan make up secret to their youthful looks.
2. Lipsticks: Moroccan women love loud colors. They usually pick up bright colors for the evening and stick to natural colors during the daytime. As far their choice is concerned, they usually try to pick up products that are glossy and hydrating.
3. Foundation: Moroccan women are blessed with a medium to dark complexion. No wonder, foundation happens to be their indispensible makeup. They tend to apply a lighter shade of it when it comes to party makeup.
4. Bright and colorful attire: Moroccan women are always on top of the news due to their matchless apparel sense. Most of the times, they appear wearing bright and loud colors that actually suit their personality the best.
[ Read: Monica Bellucci Beauty Secrets ]
Moroccan Fitness Secrets:
1. Rigorous exercise: It is strange but Moroccan women tend to gain fat faster than others do. Consequently, they have to work out more on their body weight. Recently, the country has come up with some happening gyms meant solely for its women. Here, the women concentrate on strength training and cardio exercises for faster fat loss.
2. Swimming: Swimming is another favorite fitness sport of Moroccan women. Luckily, the land is full of adequate water bodies, tempting the natural inclination for swimming. Swimming, as they feel, is a great way to maintain a sexy body shape.
3. Yoga: People all over the world have accepted yoga as a tested and proven method for body and mind fitness. Moroccan women too practice yoga as often as they can.
[ Read: Amazing Facts About Russian Beauty ]
Moroccan Diet Secrets:
1. Moroccan salad: Moroccan salad is popular throughout the world. The salad is made by using plenty of vegetables and fruits sometimes. Delicious in taste, this salad happens to be highly nutritious as well.
2. Moroccan fish souffle: A land of fish, Moroccan fish soufflé naturally is the favorite food of the women out here. They attempt to prepare this platter using less oil for maintaining the nutritional aspect.
3. Green tea: Green tea is a great source of antioxidants. It is another secret behind the energy and fitness seen amongst Moroccan women.
[ Read: Kerala Beauty Secrets ]
Hope you enjoyed the read. You may now replicate these Moroccan makeup styles, beauty, diet and fitness secrets for that stunning beauty looks. Do leave us a comment below.
The following two tabs change content below.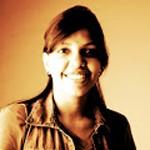 Latest posts by Shruti Goenka (see all)