Blue colour is everlastingly appointed by the deity to be a source of delight." — John Ruskin
Blue is a colour which is associated with intellect and spirituality. It has calming effects and helps one to sleep better. While light blue is the colour of serenity, calmness and peace; dark blue conveys importance and confidence. Blue is also related to sadness, depression and mourning.
Blue colour flowers are one of the rarest flowers found in the world. It conveys a message of love and desire and also of supreme struggle to reach the zenith. Blue flowers create a contemplative mood by the virtue of its cooling and calming effect.  At the same time, it is believed that blue flowers slow down metabolism and reduce appetite.
Thus generally blue flowers stand for loyalty, trust, intelligence, wisdom, truth, faith and confidence and give a sense of stability, confidence, honesty and security.
The Loveliest Blue Flowers In the World
Here are some of the most beautiful blue flowers found across the globe.
1. Blue hydrangea:
Blue hydrangea is an absolute breathtaking flower. Some blue hydrangeas come in vivid and striking colours, while some are in subtle shades like powder blue or sky blue. The shades of blue vary according to the alkalinity of the soil. Blue hydrangea flower convey a heartfelt and strong feeling of love when given as a gift.
via pinterest
2. Delphinium:
Delphinium flowers come in some of the truest shades of blue colour. This dolphin shaped flower stands for fun, levity, ardent attachment and big hearted in the language of flowers.
via pinterest
3. Dandelion:
Dandelion flower is associated with love, affection, desire, sympathy while the blue dandelion flower represents faithfulness, happiness and tranquillity. Dandelion is a popular flower in folklore and legends and has been symbolic in a variety of cultures. These flowers are native to Europe and Asia but are now available widely across the world.
via pinterest
[ Read: Red Flowers ]
4. Grape Hyacinth:
This flower is a very beautiful and unique bulb shaped bloom which grows in clusters in mid spring. They are found in purple, white and yellow varieties. Grape hyacinth is associated with rebirth and represents games, sports, rashness and playful joy. Grape hyacinth symbolizes constancy and trust.
via pinterest
5. Clematis:
Clematis is a flowering climber plant that is mostly used for ornamental purpose. 'Crystal fountain', 'Ice Blue', and 'Arbella' are some true blue varieties of this flower. The meaning of clematis is mental prowess. The blue clematis signifies faithfulness, ingenuity and courage.
via pinterest
6. Bluestar:
Blue star flower is a perfect blue flower for gardens. It blooms in clear blue clusters on greenish yellow foliage. It signifies steadfastness and affection.
via pinterest
[ Read: Beautiful Flowers ]
7. Bellflower:
Bellflowers are charming starry or bell shaped flowers that bloom in several colours like violet pink, purple and white.  The long stemmed varieties are great cut flowers. This is a pearl deep blue cup shaped flower with light yellow centers. Its dark green foliage complements the blue colour finely. The flower symbolism associated with this flower is humility, constancy and gratitude. Bell flowers are also related to the realm of fairies and are referred as 'fairy thimbles'.
via pinterest
8. Balloon Flower:
Balloon flowers are balloon shaped buds that open to beautiful blue, pink or white shaped blooms with striking red pistils. This flower can be used best for decoration purpose or for flower arrangement with this flower as a lovely backdrop. It stands for love, honesty, obedience. These flowers would make a great gift for some who is extremely special to you.
via pinterest
9. Aster:
Aster is the last plant to bloom in a year and come in colors like red, purple, blue, pink, yellow and white. The flower symbolism associated with asters is daintiness, love and peace. Asters are also believed to possess healing properties. In the ancient times, it was believed that burning aster flower leaves would drive away evil and other thing associated with it
via pinterest
[ Read: Yellow Flower ]
10. Morning Glories:
Morning glory is a saucer shaped flower that blooms in colors like blue, yellow, purple, red and pink. This star shaped flower is aptly named morning glory as the flower blooms during the day and dies by evening. These flowers symbolize love and affection. These are used for ornamental purpose in wedding and parties.
via pinterest
11. Blue Hibiscus Flower:
Blue Hibiscus flowers are rare to be found and look exotic in shape and colour. Hibiscus in general stands for delicate beauty while its blue variety symbolizes depth, infinity, serenity and unexplainable splendour. This rare beauty that glorifies the flower land also represents fertility.
via pinterest
The following two tabs change content below.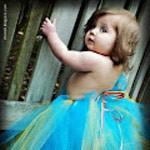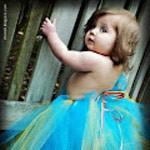 Latest posts by Arshi Ahmed (see all)