Camellia is a broadleaf woody plant native to South Eastern Asia, Bhutan, Japan and China. The name Camellia honors the Jesuit priest Georg Joseph Kamel, a Czech who contributed to the growing science of botany. Camellia flower symbolizes everlasting union between two lovers. The vast majority of this flower species produce white, red, pink and yellow flowers.
Camellia Flower Varieties:
Let us have a glimpse at the top 15 camellia flowers.
1. C. Alaska:
Alaska is a hybrid camellia of an unknown parentage. This vigorous, upright, medium shrub has ascending branches and glossy, dark-green, oval leaves. It bears medium sized, semi double, white blooms from late winter to early spring. The flowers have clusters of yellow anthers and white stamens. Camellia Alaska prospers in humus rich, non-alkaline soil. Keep it away from harsh winter, sun and wind.

2. C. Aston's Pride:
Ashton's Pride is a hardy camellia, which bears numerous pale pink flowers every autumn. It is a hybrid between camellia Sasanqua Sanrozaki and camellia Plain Jane. William L. Ackerman of the United States National Arboretum developed it. The leaves have a semi-glossy surface and serrated edges. Each flower has approximately eight petals and a cluster of yellow stamens. The light silver, pink camellia flowers appear for several weeks from mid to late fall. This flower excels best in partial shade, as intense sunrays will lead to plant deterioration.

3. C. Beautiful Day:
Beautiful Day is a medium, upright shrub with lustrous green leaves and ruffled, creamy red flowers. It is a hybrid of Camellia "Crimson Robe" originating at Heartwood Nursery, Fort Bragg, California. The flowers emerge from rose like buds over several weeks in midwinter. Beautiful Day camellia is prized for its abundant, showy flowers and leathery foliage. It prospers best in partial shade and humus soil. Beautiful Day camellia would look amazing in the flower border or woodland garden.

4. C. Chekiangoleosa:
Chekiangoleosa is an evergreen shrub native to southern China. The small to medium funnel shaped flowers are produced in pairs on slender stems. It has waxy red petals that overlap to create a funnel shaped camellia. Its upright, open branching habit and fall flower will definitely make a powerful impact in your garden. The elliptical leaves of the shrub are glossy, leathery and dark green in color. In China, the ripe seeds of Yunnan camellia are pressed to yield edible oil.

5. C. "Cinnamon Scentsation:
Cinnamon Scentsation is a hybrid camellia introduced by William Ackerman, a renowned camellia breeder. This medium sized shrub bears white, spicy scented flowers. The flowers have gently ruffled petals and numerous yellow stamens. The shrub has lustrous, oval shaped leaves. Like most of the camellias, Cinnamon Scentsation also prospers in partial shade and acidic soil.
6. C. Crimson Candles:
This species originated at Camellia Forest Industry, North Carolina as a random seedling. The large shrub bears rosy pink flowers and bronze-red leaves, which mature to deep green. This eight-petaled flower emerges in late winter from elongated deep red buds. Crimson Candles is also noted for its hardiness. This flower prospers best in fertile and well-drained soils.

7. C. Freedom Bell:
Freedom Bell is an evergreen, tender shrub, prized for its abundant and showy flowers. It is an upright plant with small, glossy green leaves and semi-double red flowers. Prune the flowers regularly to maintain its shape and size.

8. C. Frost Prince:
Camellia Frost Prince bears numerous purplish pink flowers, double flowers in late autumn. Yellow stamens surround the ruffled, pink flowers. It is a hybrid cross between Camellia Plain Jain and Camellia Shishi Gashira. It is one of the hardiest varieties developed.
9. C. Hiemalis:
Camellia Hiemalis is a slow growing, upright, evergreen shrub, noted for its beautiful, pinkish white blooms. It blooms every year from late fall to winter. Its leaves are dark green and glossy with toothed edges. The flower blooms for longer time than most of the camellia flowers. Camellia Hiemalis will make excellent bonsais and greenhouse plants.

10. C. Showa-No-Sakae:
The Showa-No-Sakae is an evergreen camellia shrub native to eastern and southern Asia. Its soft pink, semi double flowers appear every year in the fall and reach its peak in winter. The petals may be bright pink, fuchsia and light pink in color.
[ Read: Most Beautiful Rosemary Flowers ]

11. C. Adolphe Audusson Variegated:
Camellia Adolphe Audusson Variegated is a broadleaf evergreen shrub with an upright, open habit. It bears red and white blotched flowers every year in late winter. The shrub produces blossoms with additional petal rows, creating semi-double to double flowers. As the flowers age, they open to show a core of golden stamens. Their attractive smooth gray branches hold glossy, oval shaped green leaves.

12. C. Japonica Anita:
The pink flowers of Anita Camellia look like it is decorated with red confetti and streamer. The double blooms open to reveal the golden flowers. Camellia Japonica Anita was first discovered in 1940 in the Baldwin Estate, California.
13. C. Apple Blossom:
Apple Blossom is an upright, dense shrub with beautiful, glossy green leaves and fragrant flowers. The flowers have white petals and cerise-red on the edges with golden yellow stamens. Apple Blossom requires neutral to acidic soil to flourish.
14. C. April Melody:
Dr. Clifford Parks in North Carolina developed April Melody. It is one of the hardiest cold resistant varieties. The shrub bears single, red camellia flowers with a hint of gold. It blooms for a very long season, sometimes even till spring. Unlike other camellia flowers, April Melody has red stamen. The flower is native to eastern Asia.

15. C. April Remembered:
April Remembered is one of the most beautiful flowers. It is a large semi double flower with a delicate blend of creamy white and pale pink. The flower opens to reveal a crown of yellow stamens. It has attractive glossy foliage and deep green flowers. This ruffled double flower blooms for several weeks.
[ Read: Most Beautiful Rose Flowers ]
Hope you enjoyed reading the article. Do let us know your thoughts in the comment section below.

The following two tabs change content below.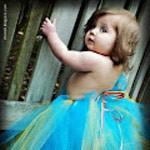 Latest posts by Arshi Ahmed (see all)