The beauty of the Japanese women has stolen many a hearts. And you wouldn't be the first to wonder about beautiful Japanese woman (in secret ofcourse). And you wouldn't be the first to wonder about who are the top 10 beautiful Japanese women according to the rest of the world.
Most Beautiful Japanese Girls Pictures
Here is a list of the top ten most beautiful Japanese girls in the world.
1. Nozomi Sasaki:
Nozomi is a glamour and fashion model. This Japanese girl is an exceptionally beautiful model and has doll like features. She has a very charming face and can bewitch anyone. This Japanese model is truly a beauty worth considering when compiling a list of the most beautiful people in Japan.
2. Emi Takei:
She is both an actress and model and fits the profession perfectly because of her dazzling features and angelic face. She is gorgeous and stunning and looks great in everything she wears and every cover she appears on. she has appeared in TV dramas like Liar Game 2, Otomen, Iki mo Dekinai Natsu, Tokyo Zenryoko, Asukou March!
3. Mirei Kiritani:
She is a Japanese actress and has appeared in many films. A few films in which she has appeared are: Memoirs of a Teenage Amnesiac, Kimi ni Todoke, Usagi Drop, Arakawa Under the Bridge, Ace Attorney and Snow Flake. The TV series she has appeared in are Hanazakari no Kimitachie,Otomen and Great Teacher Onizuka.
[ Read: Japanese Beauty and Fitness Secrets ]
4. Aya Ōmasa:
She is a Japanese model who appeared in the film Paradise Kiss. She is gorgeous and stunning both on and off screen.
5. Tomomi Itano:
She is a member of the popular Japanese idol group AKB48. People adore her for both her looks and her voice. She has a very cute face and a charming personality. She has singles like 'Dear J' and 'Fui Ni'.
6. Meisa Kuroki:
Satsuki Shimabukuro goes by the stage name Meisa Kuroki. She is a stunning Japanese singer, model and actress. She has acted in films like Tada, Kimi o Aishiteru, Camus Nante Shiranai, Crows Zero, Onaji Tsuki o Mite Iru, Taitei no Ken, Chakushin Ari: Final, Crows Zero 2, Assault Girls, Vexille: 2077 Nihon Sakoku, Subaru, Space Battleship Yamato, Kirin no Tsubasa and Yazima Beauty Salon.
[ Read: Most Beautiful Japanese Women ]
7. Yui Aragaki:
She is a Japanese model, idol, singer, actress, voice actress and radio show host. She has acted in films like Waruboro, Koizora, Koisuru Madori, Fure Fure Shojo, Ballad: Namonaki Koi no Uta, The Wings of the Kirin and Hanamizuki.
8. Rio Yamashita:
She is a very beautiful Japanese actress who has acted in movies like Rise Up, Kinoshita Keisuke Story , The Flower of Shanidaru, Shodo Girls!! Watashitachi no koshien, Blazing Famiglia and Bushido Sixteen.
9. Haruna Kawaguchi:
She is a stunning Japanese model and actress and has acted in films like Moshidora, POV: Norowareta Film and Zekkyō Gakkyū  and TV series like Tokyo Dogs, Hatsukoi Chronicle, Nakanai to Kimeta Hi, Ouran High School Host Club ,Yankee-kun to Megane-chan Flunk Punk Rumble and Houkagou wa Mystery to tomo ni.
[ Read: Japanese Makeup Tips ]
10. Erika Toda:
She is a Japanese actress who has appeared in movies like Death Note as Misa Amane , Death Note: The Last Name, Ten Nights of Dream , Arthur and the Minimoys, Goemon, L: Change the World, Amalfi: Megami No 50-Byou,Shizumanu Taiyo , Hankyū Densha, Liar Game: The Final Stage and Andalucia: Revenge of the Goddess.
Also Read – Top 15 Japanese Beauty Products That Are Trending Now
Oh every single one of these Japanese girls are so lovely! Who is the most beautiful Japanese girl, according to you? Leave us a comment!
Recommended Articles

The following two tabs change content below.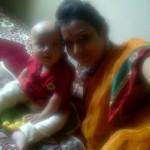 Latest posts by Khushboo Mehta (see all)