Roses are a perennial shrub that comes in over 100 species and in a variety of colors. Rose shrubs are possibly the most popular flowering plant used in the floristry because of its versatility, beauty and fragrance. Roses, with their unique combination of thorny stems and fragrant blossoms, are often prized as a symbol of achievement, completion and perfection. Some of them are closely packed petals while some have loose leaves. A traditional rose is usually dark red in color with a long thorny stem. They bloom in a number of varieties, from climbing roses to tiny miniature version of roses.
A red rose symbolizes youthful love and beauty. Red roses are the perfect gift to those who you want to convey love, passion and respect. Red roses are also believed to symbolize bravery and a wish of joy. The colors of red roses range from bright red, blackish red to deep burgundy, each shade carrying significance with itself. Bright red means love, burgundy means unconscious love while dark crimson rose symbolizes mourning. Not just the colour, but the quantity also carries a meaning with itself. A single red rose symbolizes love while a dozen shows gratitude. 25 red roses signify congratulation while 50 signifies unconditional love.
1. Darcey Rose:
Darcey is a highly acclaimed rose and is believed to be one of the best and the healthiest roses that have been bred till date. The beautiful red rose opens to reveal all the petals hidden within the bud. It continues to open up until a beautiful cluster of gold stamens at the heart of the rose shows out. When young, the outer petals form a perfect ring around an inner cup to form a perfect rosette. Darcey rose is the brightest red colour in the bud and opens to a raspberry red colour and then develops rich purple tone as it ages. The flower has a light fruity scent. This flower is the best choice for weddings, anniversaries and Valentine's Day.
Via pinterest
[ Read: Black Rose and Their Meaning ]
2. Chrysler Imperial Rose:
This is one of the most regal and magnificent looking roses. It has a large light red buds that open to a beautiful deep, velvety petaled bloom. The flower has a thick, thorn less stem with dark green leaves. This flower is sure to capture the onlooker's heart. This dark green hybrid tea rose has a pleasing strong smell.  The flower blooms from late spring to fall. This long stemmed flower is long lasting and makes excellent cut flowers.
Via pinterest
3. Adrenalin:
Adrenalin rose is a perfect example of how stunning and beautiful a rose can be. It is a gorgeous velvet red rose on a long thorn less stem and deep green foliage. The flower maintains its magnificent form while opening slowly.  This rose can make any flower decoration and bouquet look beautiful.
Via pinterest
[ Read: Beautiful White Rose Pics ]
4. Amalia:
Amalia is a short growing Alba rose of the red rose flowers which produces a dark red double bloom rose. The bud opens to a classic cup shaped bloom. The flower has golden stamen in small clusters. The foliage is grey green in colour with medium dark green leaves. The flower has a magnificent smell to it and is very fragrant. The plant is quite susceptible to variety of diseases and pest so you must take good care of it. The flower would look terrific on wedding bouquet, table centerpiece and flower arrangement.
Via pinterest
5. Eternity Red Rose:
Eternity red rose is a brilliant bold red rose that is exquisitely modeled in the classic rose shape. It has lush green foliage which beautifully accents the firebrick red petals. This flower blooms every year from summer to spring. It smells very sweet, just like regular red roses. The flower is sure to attract attention of the onlookers. It would look amazing to bouquets combined with white and pink roses and wedding flower decoration
Via pinterest
6. Samourai Rose:
Samourai is a large red rose with velvety texture and semi matte green foliage surrounded by dark green leaves. The shapely oval buds open to a large double bloom flower. The flower is thorn less, so is very appropriate for cut flower arrangement. It has a very mild fragrance which is not much noticeable. The flower has a very good disease and pest resistance.
Via pinterest
[ Read: Pictures of Orange Roses ]
7. Tamingo Follies:
Tamingo follies are deep red spray roses with intense rich colour. This flower is surely the standout rose for any occasion. It has a large head that opens to a captivating cup shaped bloom. The flower has numerous bright red petals with attractive matte green foliage. It has a spicy smell which is quite different from other flowers.  The flower blooms throughout the year.
Via pinterest
The following two tabs change content below.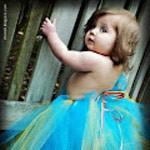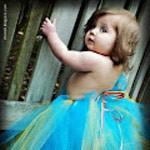 Latest posts by Arshi Ahmed (see all)