Top 25 Most Beautiful Red Roses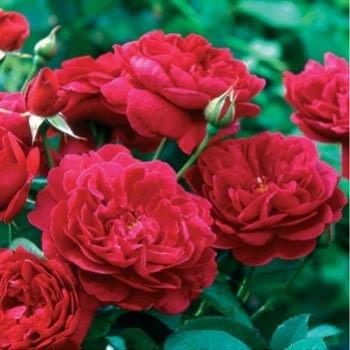 Roses are a perennial shrub that comes in over 100 species and in a variety of colors. Rose shrubs are possibly the most popular flowering plant used in the floristry because of its versatility, beauty and fragrance. Roses, with their unique combination of thorny stems and fragrant blossoms, are often prized as a symbol of achievement, completion and perfection. Some of them are closely packed petals while some have loose leaves. A traditional rose is usually dark red in color with a long thorny stem. They bloom in a number of varieties, from climbing roses to tiny miniature version of roses.
A red rose symbolizes youthful love and beauty. Red roses are the perfect gift to those who you want to convey love, passion and respect. Red roses are also believed to symbolize bravery and a wish of joy. The colors of red roses range from bright red, blackish red to deep burgundy, each shade carrying significance with itself. Bright red means love, burgundy means unconscious love while dark crimson rose symbolizes mourning. Not just the colour, but the quantity also carries a meaning with itself. A single red rose symbolizes love while a dozen shows gratitude. 25 red roses signify congratulation while 50 signifies unconditional love.