Yoga helps in building strength and flexibility of your body. You can practice more vigorous and complex yoga poses by including meditation or chanting. Breathing techniques in yoga helps to calm the mind. Yoga can be practiced while listening to soft and low strains of music to soothe the mind. Yoga background music enhances your practice by adding to it rhythm, pace, and structure. They help to unify your body and mind.
Here are the top 12 Yoga music tracks:
1. Chakra Rhythm (Soulfood Power Yoga CD):
Chakra Rhythm track gets you going with your yoga practice pace. This has rhythmic beats and vocal music. The tempo of this track slowly builds up and prepares you for an intense workout. This has melodious music that is therapeutic to listen to while practicing yoga. The combo of these is a perfect match of yoga and music.
2. Dancing Buddha (Soulfood Power Yoga CD):
Dancing Buddha has relaxing and inspiring songs. This helps to maintain the pace of your workout. This includes chants and instrumental music that bring your soul to "nirvana".
3. Awakening (Soulfood Power Yoga CD):
This has very refreshing tracks. Instruments and percussion energize your whole body and soul. It is a best yoga workout song that can be played mid way during your practice.
5. Hatha (Soulfood Power Yoga CD):
Hatha has soft and stilling music. The CD is a compilation of soothing songs which calms and refreshes your mind.
[Read:Top Gentle Yoga Poses]
6. Prana – Sahana Vavatu (Yoga Rhythms by Shiva Rea CD):
Prana – Sahana Vavatu song can be used during the beginning of power yoga workout. This contains invocation for the well being of the whole universe. This track switches on your meditation mode as you begin to practice.
7. Jai Ganesha (Yoga Rhythms by Shiva Rea CD):
Jai Ganesha has amazing and unusual beats that create deep vibrations. This helps you to focus on your workout properly. This also helps in maintaining momentum and rapid flow of the yoga poses. This tune has fun beats to ensure the easy flow of yoga.
8. Wandering (Yoga Rhythms by Shiva Rea CD) :
Wandering track from Yoga Rhythms by Shiva Rea CD has awesome flute track. The music ensures that you experience nature in the very room you are practicing yoga. This track connects you to the nature as you do your asanas. This starts out really slow to ease you into your yoga practice. This a perfect track for anyone who enjoys practicing yoga to soft music.
9. Guru Mari (Yoga Rhythms by Shiva Rea CD):
Guru Mari has soft chants that can be heard while ending your yoga practice. This track is very gentle and soothing to the soul and mind. It ends with an upbeat mood, which leaves you with a spirited mind throughout the day. The soft melodic sounds of this track encourage you to practice yoga. This renews and refreshes your body and soul.
10. It's Amazing by Jem:
This song can help you to maintain a good pace while practicing yoga. This upbeat track is funky, but melodious. This starts with a piano melody and the lyrics inspire you to work harder.
[Read:Zen Yoga & Its Benefits]
11. In For The Night (Yoga Moods CD):
This track is a best modern blend of western and eastern beats. This has rejuvenating but relaxing beats to sooth your mind. The tempo is just perfect for the workout.
12. The Orbiting Suns (Yoga Moods CD):
The Orbiting Suns from Yoga Moods CD is calming and soothing. This track can work best when used in the middle of your workout.
And this is the best set you can find on music for yoga! Do try them and let us know in the comments below.
The following two tabs change content below.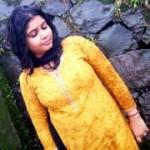 Latest posts by Jayshree Bhagat (see all)