Girls are all about 'sugar and spice, and everything nice!' Their flawless skin, doe eyes, and rosy lips are definitely awe-worthy. But women always want a little more, and makeup is the perfect salve. That little black line under the waterline or a swish of bold lipstick gives them a boost of confidence, and makes them feel on top of the world. And oh! When they're traveling, they need them more. No wonder women never travel light. So here's a peek into the makeup kits of Stylecraze's very own team. Trust me when I say this, all of us are so different from one another, I am sure you can relate to one of us atleast.
Things I Have In My Makeup Travel Case
Komal Kaviliga, The Makeup Maven
When I'm traveling, I like to keep things really light. I only carry what I would absolutely use.
A primer and tinted moisturizer with SPF (sunscreen is very important!) is a good way to go. I prefer the light coverage that the tinted moisturizer gives, but I do like to cover up any blemishes and dark circles, so I also like to carry a concealer.
Coming to the eyes, I try to stick to one eyeshadow palette, which I use for both my eyes and to fill in my eyebrows. Additionally, I like to carry a felt tip liner as it is less messy, and, of course, some mascara.
A few lipsticks to suit multiple occasions, a peachy blush, and a loose powder are the rest of the items that one would find in my makeup bag. Oh! And how can I forget my trusty lip balm!
So, there you have it – my must-have travel essentials!
Hiranmayee Bachu, The Hairstyle Pundit
Not really heavy on makeup, I like to travel light. So my travel kit usually consists of essentials that I absolutely can't do without.
I go for a gel-based or nongreasy cream-based sunblock with SPF 50 or above.
Another product that you'll always find in my travel kit is my moisturizer. Since I have combination skin, I usually opt for a highly moisturizing cream that is nongreasy.
Apart from that, I carry light makeup essentials like a compact powder and a tinted lip balm that accentuates my skin tone, preferably a shade in tones of peach or red.
For light makeup during evenings, I make sure to carry a pencil kohl-cum-eyeliner in black and a light toned lipstick in tones of nude pink. And in case I feel like giving the lipstick a miss, I have a shimmery lip gloss in my kit.
There you go! That was my list of travel essentials.
Tanya Choudhary, Connoisseur Of Fine Things
From paradise-on-earth Kashmir to the holy islands of Andamans, holidaying has always been on top of my bucket list (second only to testing out new and exotic food joints). So, packing away my tiny (well, not AT ALL TINY) bag with the essentials is never that tough for me. While entering my adolescent years, I had made up my mind to carry the least with you when you are on an expedition to gather memories, so that I will have space to store them (figuratively speaking).
My travel bag is comparatively big to carry my limited supply of traveling makeup essentials a.k.a.
Lakme Compact (ah, how much I love Lakme products)
Colossal Kajal (duh, obviously!)
Maybelline Baby Lips Pink
Coloressence Super Xtend Eyeliner
Nivea Cream (pocket-sized)
L'Oreal Star Collection Matte Lipstick (Pure Vermeil) by Li BingBing (my absolute favorite!)
See, how small and literally compact my makeup bag is!
Jyotsana Rao, The Social Butterfly
My travel kit is like my best friend and is usually filled with products I love the most and can carry anywhere, be it on a trip or even to the office. The products that I can't leave home without are – kajal, lipstick, a dry shampoo, and a hydrating mist.
I prefer Lakme Eyeconic Kajal because no other product highlights my eyes as it does. Moreover, it's smooth and easy to apply, and it is really long-lasting.
Kinda Sexy from MAC is one of my favorite lipsticks and looks perfect on me. The color is so subtle and sexy that I just cannot leave it at home and go on a trip!
A dry shampoo is something that I always keep in my travel kit because I rarely get time to wash my hair, and going out with greasy hair is a big no-no. Currently, I am using Dove Dry Shampoo.
If you go on a trip and your skin feels sticky and horrible, a hydrating face mist is the best rescue. I prefer MAC Hydrating Mist as it is very handy and does wonders instantly!
Meenal Rajapet, The Fashionista
When you are a travel enthusiast, you know that there will be unexpected situations that can leave you in a bind when you do not have the right essentials. As a minimalist, there are only a few things that I like to carry on my person when I travel.
When it comes to makeup, I have always believed that less is more, and that is why the only two things that you will find on me most of the time are a lip color and an eyeliner. I choose to carry two of each so that I can look my best in any given situation.
My skin sometimes tends to get dry, and that's why I always carry with me a travel-sized moisturizer.
For the no-makeup days, I like to keep a lip balm handy to use when my lips start to feel dry or chapped.
The hand sanitizer is a no-brainer! You never know when you'll find yourself in a sticky situation.
These basic products have saved my life time and again.
Kushneet Kukreja, The Science Whiz
Having traveled to New York and London for personal and academic reasons, I have experienced a few extremes in weather conditions. While traveling, there are a few basic makeup products I will never forget to carry along.
Kohl or kajal is something I cannot live without. My mom jokes that the speed with which I use a kajal pencil would make people think that I'm actually eating some of it myself. Talk about exaggeration! I swear by Maybelline Colossal Kajal Liner – it is easy to apply and intense black!
Some of my other traveling basics include
Lakme Absolute Pressed Compact (Shade – Pearl)
Maybelline Cheeky Glow Blush (Shade – Coral)
Sugar Cosmetics Lip Crayon (Shade – Holly Golightly)
Colorbar Matte Lipstick (Shade – Tooty Fruity)
With these products, I can create a simple day look or an intense night makeup look easily.
Ishani Karmakar, The Live Wire
Traveling! Ah, the mere mention of this word sends the same signals to my brain as a discounted coupon for an hour long deep tissue massage does. Bliss! However, traveling can weirdly be both rejuvenating and tiring. After a few trials and errors, I learned my lesson well – travel light, and only pack what you can carry. But girls wanna have some fun…and the fun can give you a miss if you end up looking like a sweaty, drenched koala bear at the end of the day.
So, I have this secret beauty slash travel kit that can take me from looking like 'didn't take a bath today' to (hopefully) 'oh, wow'. Simple, basic stuff that can work wonders. Here is what my travel kit contains:
Johnson Baby wet wipes – I know, it wasn't meant for this purpose, but it can really wipe off the dust and grime from my face, neck, and arms.
Aloe Vera gel – instant freshness guaranteed!
MAC Ruby Woo – Can transfer you from Madam Distress to Miss Sexy Mess!
Kajal – A must, and one that can be smudged. Camouflages those circles.
The next time you step out with that big backpack of yours, do include these!
Charushila Biswas, The Diet Diva
Traveling is the ultimate stress buster. However, since I have very sensitive skin, I have to take extra care of it.
I always carry a sunscreen from Biotique with a high SPF. An anti-blemish face cream from Lotus keeps my face hydrated, and a face powder from Cover Girl takes away the extra shine.
Kajal is a must for me as it brings out my eyes. I use Maybelline's Colossal Kajal as it is smudge-free, smooth, and easy to carry.
For the lips, I use a lip balm to keep my lips from cracking and a lipstick from Maybelline or Lakme to give some color to my lips.
I also make sure to remove my makeup before going to bed.
Shirin Mehdi, The Yoga Junkie
I am not too much of a makeup person. I believe hardcore makeup doesn't suit me. But one of the first makeup products that I was introduced to was the kajal. I remember, as a child, looking at my beautiful mother in awe, as she drew on her waterline. Her already bright eyes would glisten even more with that edgy black line under her eyes. I had then decided that kajal would be my favorite piece of makeup, and it is! I never leave the house without that bold black line under my eyes.
My makeup essentials are pretty basic.
I like to use a good kohl pencil, something that is bold and doesn't smudge. I use an eyeliner from Lakme 9 to 5 because I really like the brush. It helps me draw a close to perfect line.
I also use a natural lipstick, my two favorites being Mocha, and Meher, from MAC. To jazz up the evening a bit, I do use shades like Retro and Chilli, also from MAC.
In case I feel that my skin is looking a little dull, I use a BB cream from Garnier. But that is just SOS.
That's about all that is included in my makeup arsenal. I basically carry all the makeup I have when I travel. So now you know – 'Go Natural' is my mantra!
A little makeup trivia: Lipstick is that one piece of makeup that can uplift a tired looking face in a matter of seconds. It is a good idea to carry one always.
That said, Adios!
The following two tabs change content below.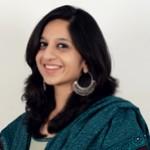 Latest posts by Shirin Mehdi (see all)