Melanin gives the skin its characteristic color. When the cells that produce melanin or melanocytes stop functioning or die, white spots appear on the skin. It is really tough to get rid of the white spots once they appear. Generally the normal skin color disappears in blotches and it can affect any part of the body.
Research suggests that vitilgo or white spots on the skin can happen due to chemical reactions, genetic reasons, oxidative stress, neural or viral causes. Sometimes white spots can occur due to a medical condition or it can be autoimmune.
Well don't lose heart! Vitilgo can be treated if diagnosed at the early stage. First it is important to analyze why vitilgo occurs and what are the common symptoms. Then we can study the natural remedies and other treatment options that can curb vitilgo and cure it completely.
Causes of Vitilgo:
Vitilgo occurs when the melanin forming cells or melanocytes die or stop producing melanin. Melanin is a pigment that gives color to your skin, hair and eyes. So when the melanocytes stop functioning, white patches on the skin appear. The reason behind vitilgo is not known, but some probable causes are:
A disorder of the immune system that attack and destroy the melanocytes in the skin.
Family history or genetic cause
A trigger event like sunburn, stress or exposure to industrial chemicals.
Symptoms of Vitilgo:
Vitilgo can happen at any age but it generally starts before the person turns twenty. The common vitilgo signs include:
Skin Discoloration
Premature whitening or greying of the hair on your scalp, eyelashes, eyebrows or beard before you turn 35 years of age.
Change in the color of retina.
Discolored patches in armpits, navel, genitals and rectum.
Change in the color of the mucous membranes that line the insides of your mouth and nose.
Depending on the kind of vitilgo you have, the discolored patches may cover:
Many Parts of the Body: This is a very common type of vitilgo, also known as generalized vitilgo.
Only One Side of the Body: This type of vitilgo is called segmental vitilgo, which occurs at a younger age and progress for a year or two and then stop.
One or Only Few Areas of the Body: This is known as the localized or focal vitilgo.
Possible Treatments:
A topical corticosteroid can be applied when the discoloration occurs to re-pigment your skin. This cream is easy to use but have side-effects like skin thinning and some lines can appear on your face. Milder form of this drug can be used on children who are suffering from discoloration. A topical calcipotriene can be used along with corticosteroids or ultraviolet light, but it causes dryness of skin and itching.
Ointments with Tacrolimus and pimecrolimus may be effective for people who have small areas of depigmentation. This treatment has fewer side-effects than corticosteroids and can be used with UVB light. However, the Food and Drug Administration (FDA) has found out a link between these drugs and lymphoma and skin cancer.
Other treatments for vitilgo include photo chemotherapy, light therapy, laser therapy, removing the remaining color or depigmentation using Monobenzone, skin grafting, blister grafting and micro pigmentation. However, these are all chemical and surgical treatments to reduce vitilgo, there are many natural remedies for vitilgo, which you can use to reduce the discoloration of skin.
What are White Spots?
The appearance of a white spot on skin is known as vitiligo. Medically, it is defined as a skin disease caused due to loss of pigmentation and happens due to the melanin component. Allopathic sciences prescribe a number of treatments for this ailment that are invariably painful and expensive! But there are a few natural ways that people could follow instead.
How to Remove White Spots on Skin Naturally?
Vitilgo can affect people from all races, but those with dark skin are susceptible to vitilgo.  The condition is not life threatening or contagious, but it is bound to cause mental stress. Your self-confidence diminishes and you tend to feel embarrassed to go out with the white spots on your face or body.
This chronic problem can affect small areas of skin and then spread to larger areas of the skin. People within the age of 10-30 are prone to vitilgo. In about 30% of the affected people the skin begins to re-pigment naturally if exposed to the Sun.
Here are some tips and natural remedies that can help you to cure vitilgo or white spots. If you follow these tips religiously then you can get back your flawless skin.
[ Read: Home Remedies To Cure White Spots On Lips ]
1. Ginger:
One natural remedy to deal with white spots is to consume ginger juice. Ginger helps to increase blood circulation. Here are the 3 ways you can use ginger!
Ginger should be mixed with lemon juice and water, and should be consumed twice daily.
Rub a small piece of ginger or make a ginger paste and apply it to the spots for some time.
Another way is to mix red clay in ginger juice proportionately and apply it, and leave it for 20 minutes and wash it off.
2. Honey:
Honey is beneficial in killing bacteria and fungus because of its anti-fungal and anti-bacterial component and also helps in keeping the skin healthy. There are two ways you can use honey and they are mentioned below.
Wash your skin with water and pat dry; then apply raw honey on the white spots and let it get absorbed into the skin.
Add two tablespoons of honey and one teaspoon of the powders of sandalwood, rice and turmeric and apply the paste on the affected areas. Wash off with water after keeping it for ten minutes.
[Read: Red Spots on Skin ]
3. Neem:
Neem is a very good natural remedy for treating all kinds of skin problems. Below mentioned are the two ways you can use it.
One tea spoon of the powder of the dried leaves, fruits and flowers of the Neem tree should be mixed and consumed with water daily. This helps reduce the autoimmune disorders of the skin.
While grinding Neem leaves, adding a little water to make a smooth paste and then apply the paste on to the white spots. This could be beneficial externally to gain back the original glow of the skin. It should be washed off after ten minutes.
Grind Margosa or Neem leaves in a blender and extract the juice of the Margosa leaves paste. Take two teaspoons of the juice and blend it with one teaspoon of honey. Drink this mixture thrice daily to see re-pigmentation on the skin and reduced white patches.
4. Turmeric:
A paste of turmeric and Neem leaves acts as an antiseptic for all kinds of skin problems and skin infections. A mixture of five tea spoons of turmeric powder and 250 millimeters of mustard oil should be made into a paste and applied on the affected areas to increase the health of the immune system. This should be used two times a day for about a year to get positive results.
[Read: Psoriasis Causes ]
5. Holy Basil:
Holy Basil can be directly applied on the patches to get rid of them, or it could be boiled in water and turmeric can be added for even better results. The boiled water should be brought back to room temperature and then applied and later washed off with water.  This is a very good anti-fungal and antiseptic remedy.
6. Copper:
The fertility boosting property in copper is good for the immune system. Water in a glass or copper vessel or flask should be kept overnight at room temperature. By the next morning, the water will be infused with copper ions and this will help to produce melanin in the body when it is consumed on a daily basis. This will help in the production of the pigmentation which would reduce the spots to gain back the normal beauty of the skin.
7. Cabbage:
Not the most popular of ingredients but then it does work wonders! Here are two ways you can use it.
Fresh cabbage leaves could be made into a juice and applied externally on to the affected areas. And then rinse off with lukewarm water after 10 minutes.
You can boil cabbage leaves in water and the water should be applied on the areas of the spots.
Else, simply adding cabbage to your regular diet could help.
8.  Radish Seeds:
Radish seeds are very effective in regenerating melanin in human skin. Crush 50 grams of radish seeds into fine powder and mix it with 50-60 ml of vinegar to make a smooth paste. Apply the radish seed powder paste on the affected areas everyday. Leave it for 15 minutes and then wash it off. Repeat this for six months and you will see the white patches disappearing gradually.
9. Psoralen Seeds:
Psoralen herb is an effective home remedy for vitilgo. The seeds of the herb are used to treat the white patches on the skin. Just soak 25 grams of tamarind and 2 teaspoons of Psoralen seeds in water for four days. Dry the seed mixture and grind it into a coarse paste using the same water used for soaking. Apply this paste on white patches for a month. Leave the paste for twenty minutes and then wash it off. Repeat the process once or twice daily to reduce white patches on the skin.
Place psoralen seeds in a grinder along with dried ginger and grind it into a smooth powder. Take a teaspoon of this powder and blend it a glass of warm milk. Drink this concoction daily to reduce the white spots on the skin.
You can also mix Psoralen powder with Barberry Root Powder, black cumin and coconut oil. Mix them into a smooth paste and apply the mixture on the white patches on your skin. You will see visible results after 4-5 months. You will see reduction of white patches and skin darkening on the white patch after continuous use.
[ Read: How To Remove Black Spots From Hands ]
10. Mama Cadela Roots:
Mama Cadela roots are also effective in reducing the white spots. Boil the roots of Mama Cadela plant in warm water for about 10-15 minutes. Then apply the extract on the affected areas on the body to reduce the white spots.
11. Gingko Biloba:
The Gingko Biloba will definitely work as a home remedy for vitilgo. It will not only slow down the progression of the disease, it will also help in re-pigmenting the white patches on your skin if you continuously apply the paste.
12. Walnut:
Grind walnuts in a blender and make it into a coarse powder. Take two teaspoons of the coarse walnut powder and mix it with water. Mix to make a coarse thick paste and apply on the affected areas three to four times a day. Leave it on the skin for 20 minutes and then wash it off. Repeat this process for about two months to see the difference.
13. Apply Sunscreen Always:
If you have a fair complexion and also have vitilgo, then it is important that you apply sunscreen with SPF 30. This sunscreen lotion should protect you from both UVA and UVB rays of the Sun, since both are harmful for the skin. The sunscreen will help to reduce the vitilgo signs on the skin, reduce tanning and the de-pigmentation of the skin is not easily noticed.
14. Protect Skin from Cuts and Abrasions:
If your skin is prone to vitilgo, you have to be extra cautious to reduce skin trauma as much as possible. A small cut or abrasion will not only cause bleeding and pain, there are high chances of vitilgo developing in the bruised area of the skin.
15. PUVA Treatment:
If you consult a doctor regarding Vitilgo, he will definitely suggest you a PUVA therapy or Psoralen and Ultraviolet A Therapy. He will advise you to take medicines and apply an ointment on the affected area.
The chemicals that are present in the Psoralen with react with the Ultraviolet light and will help to reduce the white spots. The areas that have discoloration needs to be exposed to sunlight or UV light in timed sessions to notice visible differences on the skin. It is a time consuming home remedy.
Proper Diet to Cure Vitilgo:
Sometimes vitilgo can happen due to lack of a nutritious diet. You should have a wholesome and balanced diet to prevent vitilgo problems affecting your skin. Some beneficial foods that you can include in your diet are:
Green Tea
Olive Oil
Black Pepper
Ginger and Garlic
Turmeric Powder
Expert Ayurvedic practitioners prescribe a special diet to cure vitilgo. This diet should be followed continuously for 40 days along with external application of natural medicines. They advise you to follow a vegetarian diet and have 600 grams of raw cucumber three times a day. You also need to have three beetle leaves thrice a day along with raw cucumber to reduce vitilgo.
How to Remove White Spots from the Face?
We tend to lose peace of mind if something happens on our face, be it small acne. Having white spots or vitilgo on skin is far more serious and it needs immediate action. White spots happen near the nose, mouth, inside the mouth, temples, eyes and it is usually accompanied by premature greying of the hair.
Vitilgo makes a person look older than they actually are, especially when the white spots appear on the face. Of course, you can use over the counter drugs to treat vitilgo, but it will cause skin thinning. You can also use tinted sunscreen, tanning lotions and makeup to cover the white spots on your face, but those are not the right cure. You need to follow some time tested natural remedies that can address the deep rooted problem of white spots.
So here are some easy home remedies to cure vitilgo:
1. Aloe Vera:
Aloe vera has healing properties and nutrients that will help remove the white spots and keep your skin hydrated.
2. Apple Cider Vinegar:
Dilute a few drops of apple cider vinegar in water and dab a swab of cotton in it. Apply it directly on the white spots and notice the difference. Due to the acidity of vinegar the fungus and bacteria can't thrive. This keeps the skin protected from damage.
3. Basil and Lime:
Mix Basil with Lime juice and apply on the white spots. The combination of basil and lemon juice allows the production of melanin. You can also apply Holy Basil oil on the white spots.
4. Celery:
Eating a celery stick can help to cure white spots on your face. Since celery contains psoralens that help to fight vitilgo. Psoralen helps the skin react to sunlight in a proper way thus reducing the chances of white spots appearing on the first place.
5. Cabbage:
Cabbage Juice is the one stop solution for vitilgo. Extract the cabbage juice and apply it directly on the white spots on your face. Keep it for 5 to 10 minutes so that the skin can react with the cabbage juice and cure the white spots. Then wash of the juice from the skin.
6. Fenugreek Seeds:
Soak some fenugreek seeds in water throughout the night. In the morning strain the seeds and use the water to wash your face. Fenugreek or methi have some beneficial properties that improve the skin's quality naturally.
7. Green Tea:
The extracts from green tea when applied on the white spots on the face will help to remove them to a great extent.
8. Honey Face Pack:
The anti-bacterial properties of honey help to fight vitilgo on the skin. Mix honey with cinnamon and apply it on your face. You can also blend honey with rice powder, sandalwood and turmeric powder together and apply it on the face. Leave it for few minutes and then wash it off.
9. Vitamin E oils:
Apply vitamin E oil on your face in the morning and before going to bed at night. This will keep your skin healthy and prevent white spots from appearing on the skin.
10. Radish Seeds and Vinegar:
Mix 35gm of radish seed powder with 2 teaspoons of vinegar and make a paste. Apply it on the white patches on the face to stimulate the production of melanin in the skin.
Tips to Prevent White Patches on the Face
1. Wash your face regularly with a soap that hydrates your skin. Avoid using soaps that contain chemicals that will have a harsh effect on the skin.
2. Make sure you exfoliate your skin and remove the dead cells regularly. Use a scrub that suits your skin.
3. Clean your skin twice a day with apple cider vinegar to keep bacteria and fungi at bay. An alternate option is a dandruff shampoo. Dab a cotton swab in dandruff shampoo and apply it on the face where there are white spots.
4. Visit your doctor to find out whether fungal infections are responsible for the white spots on the skin.
The natural remedies will not act like magic to reduce the white spots. One has to use the natural remedies regularly, to see the difference. You can surely go for medicines and other treatments to reduce the white spots, which will have side-effects, but it is best to stick to natural home remedies and a proper diet to reduce the white spots. You have to be really patient with the white spots, and you can use a tinted sunscreen or cosmetic concealer till the white spots disappear.
Get the diagnosis of vitilgo done as early as possible and take charge of the situation. Since the skin mirrors your health, you have to analyze the root cause of the white spots. If it is your health that is causing the white spots then immediate medical assistance should be taken. Have faith, you will definitely get back a flawless skin by being strict with yourself, and also get your confidence back to flaunt it!
Hope you found the information useful. Let us know your thoughts below.
Recommended Articles:
The following two tabs change content below.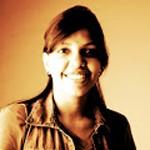 Latest posts by Shruti Goenka (see all)