Nay Heat Styling; Yay Home Styling Products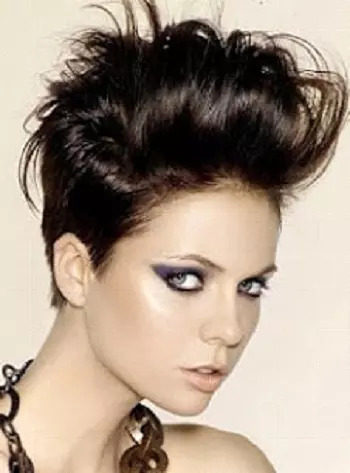 Chemicals, chemicals and more chemicals. Heat, heat and more heat. This is what our styling routine comprises. Despite knowing the dangers most of us continue to use these for a simple reason that we cannot do without following or creating the latest trends in makeup and beauty.
You will be happy to know that now even with little time and money you can get the same look and style minus the damage to the hair. These are some simple DIYS to style your hair naturally at home.

Flax Seed Hair gel
What to do:
2 big teaspoons of Flax seed and one cup of water. Bring both to a boil for 10 minutes and immediately strain it and keep in an airtight container. DO NOT BOIL FOR MORE THAN 10 MINUTES. It has good shelf life if kept in refrigerator (Can last upto 1month for good). You will be surprised at the effectiveness of this gel. 
Lemon hairspray:
This is a quick and easy hairspray.However, it does take u about 2-3 rounds of spraying before you get the desired result but if it's natural then it's worth 2-3 rounds of sprays isn't it ?
What to do:
Take the juice out of one big lemon, about 1 full cup of it's juice and boil it with 1 and half cups of water for 2 minutes and then simmer it for another 10 minutes on low flame.Take it out. Strain if required and pour in a spraying bottle (new, cleaned and dried) and keep in the refrigerator and use as desired. Results vary depending on your hair's thickness, more thick the more rounds of spraying you will need.
Shelf life of about 2 weeks. Gives a shiny effect due for the use of lemon. 
Frizz control gel
What to do:
Boil 1 tea spoon of gelatin in one cup of water till desired consistency is achieved , and cool and store it . Use as a weighing down and frizz controlling hair gel. Works amazing. 
Hair combing and smoothness serum: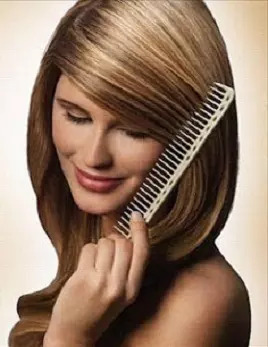 What to do:
One tea spoon essential oil preferably chamomile oil (though optional for people who doesn't like the smell of coconut oil on hair (like me) , and 4 teaspoon of coconut oil and 2 teaspoon of pure aloe vera gel from any good brand .
In a mixer grinder or with a hand blender mix them thoroughly and keep in an easy to pour out long necked bottle and use on hair when u wanna comb them out easily and have a glossy appearance even without shampooing.
Shelf life if kept in refrigerator, quite good about 2 months or more.
Like this post, then :
I love makeup,dance,dressing up,singing,writing ,acting (stage drama),eating and nail arts. I live life to the fullest and enjoy every moment as it comes.